Instruction
To fight rust, you can choose the tool in specialized stores. Today offered a fairly wide range of effective means to remove rust. The composition of these agents contain abrasives that break down molecules of rust, acid and detergent additives.
There are a large number of popular recipes for the removal of rust stains. A good way to
remove rust from
the surface of the plumbing in the home is heated vinegar, to which is added a pinch of cooking soda. Carefully treat the rusty spots like this mixture, then wipe the surface dry with a clean cloth.
Try also to lubricate the rust spot with grease, leave for a week, then wipe off the grease and rust with a cloth soaked in ammonia.
Rust spots appeared on enamel or earthenware can be removed with a mixture of hydrogen peroxide and ammonia in the ratio of 1 to 10.
For cleaning of sinks, baths, taps and valves use soda solution. Two tablespoons of baking soda dissolve in a liter of hot water, treat the surfaces and rinse with clean water.
To prevent rust on chrome surface try to use the following method: treat the surface with a clean fish oil, and leave to dry for two weeks. Then repeat and after 2 weeks, wipe the surface with gasoline. This method will prevent the formation of rust on the surface.
The stain of rust from clothes, you can lemon juice. Wrap in a piece of gauze, a slice of lemon, apply to the stain and cauterized with a hot iron. If you use this method for cleaning white fabrics, then pre-treated area, apply hydrogen peroxide.
There is another method of removing rust stains from clothes - 2 tablespoons of warmed vinegar to dissolve in a glass of water, place the cloth with the stain in the solution, wait a bit, and then rinse in a weak solution of ammonia.
Advice 2: How to remove rust from clothes
Perhaps the most simple and easy way to get rid of stains
of rust
on clothes is to appeal to the dry cleaners. But do not hurry, because to bring them at home is not very difficult.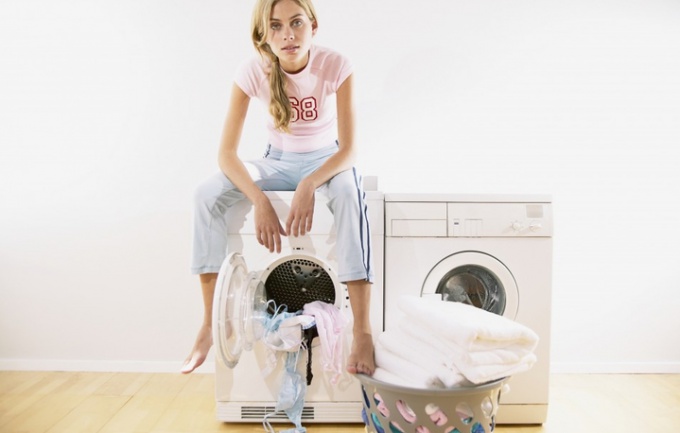 Instruction
To get rid of the rust spots can help hydroinsulator potassium. The secret of exposure to the substance that when applied to rust, it turns into hydroinsulator of iron, which is excellently soluble in warm water. To make hydroinsulator potassium simply. To do this, mix 1 Cup water, 2 tablespoons of oxalic acid and 1 tablespoon of potash. The latter can be replaced by baking soda, but the only effect of this will be much lower.
There is and the easiest way of dealing with stains of rust on clothes. To do this, take a small slice of lemon and wrapped it in a piece of gauze, apply to the stain and cauterized with a hot iron.
In order
to remove
a stain of rust, immerse the contaminated area for 5-6 minutes in preheated 90 degree acetic acid solution (2 tablespoons to 1 Cup water). Then wash the fabric with ammonia solution (1 tablespoon ammonia in 2 liters of water).
Rust stains from suede can be removed with a brush dipped in an aqueous solution of ammonia (1 tablespoon ammonia to 5 tablespoons of water). Then wipe with a cloth with a cotton swab dipped in vinegar solution (1 teaspoon vinegar in 1 litre of water).
Note
Do not try to remove spots of rust with soap or powder. Unfortunately, they are not able to cope with this task, but to "smear" the spot easily.
Useful advice
Before removing rust stains from white fabric is to treat it first with hydrogen peroxide or a dry Persol.
Advice 3: How to get the rust on the fabric
Metal buttons, accessories, zippers and rivets look very impressive. But sometimes after washing you can discover on your favorite denim skirt rust. Just seems that to remove the traces of rust hard. In fact, it does not require drastic means.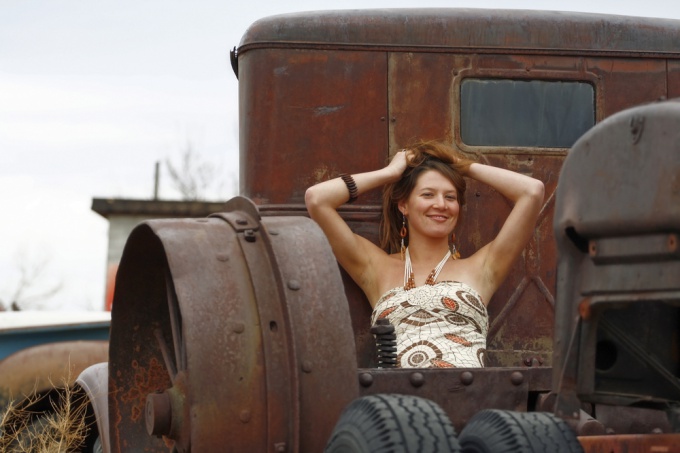 You will need
White fabric
Brush
Vinegar essence
Lemon
Salt
Baking soda
Glycerin
Soap
Instruction
Clean the fabric with a brush or apply with a vacuum cleaner. Moisten the fabric around the stain with water to avoid stains that to remove it would be very difficult.
Make sure that the color on the fabric resistant and after processing does not change color. To do this, RUB the product in an inconspicuous place, such as inside the folds cleaner.
Before starting to clean, place under a spot of white fabric, folded several times. It will absorb excess moisture and protect your thing from sagging.
Squeeze on spot, the juice of half a lemon. Sprinkle the stain with salt, and put to dry, preferably in the sun. Shake off the salt with a brush. Rinse thoroughly and wash with the addition of mild detergent.
There is another way to get rid of rust stains. Dissolve a teaspoon of vinegar in a glass of water. Heat the solution but do not boil. Dip the fabric with the stain solution and rinse with a weak solution of baking soda. This procedure can be done several times until there is no traces of rust.
On coloured fabrics stain from rust better to remove, not using aggressive acids. Mix equal proportions of glycerin, soap and water. RUB this mixture to the stain and leave for a day. Rinse thoroughly.
If all manipulations with conventional means have not helped, and the thing will still have to be thrown away, as a last hope, try the spot out of strong chlorine-based tool, such as "Domestos" or "Silica". The main thing, then thoroughly rinse the treated product.
Note
Try to remove the spots of rust as soon as you discover them. Rust penetrates deeply into the structure of the tissue and eventually destroys it.
Useful advice
Always treat stains from the edge towards the middle.
Advice 4: How to remove rust from fabric
Metal objects can leave on
fabrics
resistant stains
of rust
. Can they be removed at the dry cleaners or at home. Great remove stains from rust, chlorine, and acidic products and modern stain removers.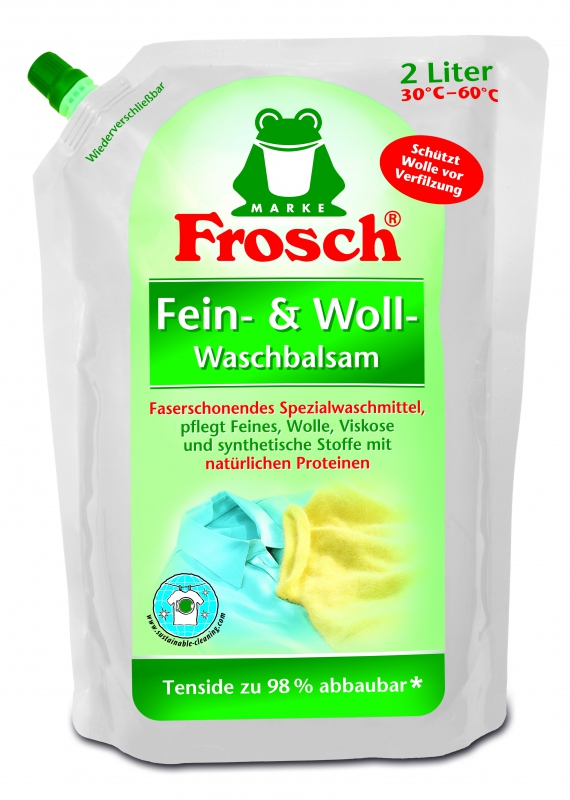 You will need
- lemon;
- citric acid in packages;
- vinegar;
- bleach;
- stain;
- a tool for cleaning;
- glycerin;
- oxalic acid;
- washing powder.
Instruction
To remove rust from white solid fabric , use chlorine-based products with a thick formula. Put on the spot, after 15 minutes, rinse the cloth in warm water and wash it in the washing machine using detergent with bleach.
For colored fabrics chlorine-based products are not suitable because using them instead of the rusty spots you get white which is not much better. Therefore, for colored fabrics, use acidic agents, for example? citric or acetic acid. Citric acid you can use fresh fruit or crystallized bags.
To remove the stain, apply the juice from a fresh lemon or dissolve 20 ml of crystallized citric acid in 50 ml of water. Apply on pollution and leave for 12 hours, wash the product.
To use acetic acid, apply on the stain a solution of 1 tablespoon of vinegar dissolved in 100 ml of water, leave overnight, wash the product. If the first time the stain is not removed or not completely removed, repeat the procedure.
Stain removers are sold in any hardware store in the Department of household chemicals are liquid, paste, or powdery structure. Read the recommendations from the manufacturer on the packaging, if it says that the product is suitable for removal of rust stains, then you can safely use it. Apply, wait the specified on the packaging time, wash the product.
On delicate fabrics use a solution of equal proportions of ware and glycerin. Apply, leave on overnight morning wash the product in the usual way.
Instead of acetic acid you can use oxalic. Dissolve 2 tablespoons of oxalic acid per 100 ml of water, soak the spot, let dry and wash.
If you have used all these methods and the stain to remove failed contact to the dry cleaners. Modern chemicals are able to deal with any stains and their use helps safely remove rust from any type of fabricwithout damaging the structure itself of the fabric.
Advice 5: How to remove rust from toilet
This plumbing household items like the toilet not only requires careful and proper treatment, but a permanent proper care. As the bowl develops a large number of pathogens, and the need to keep it clean. Take a rule to clean the toilet at least once in three days, then you won't have to clean stubborn rust.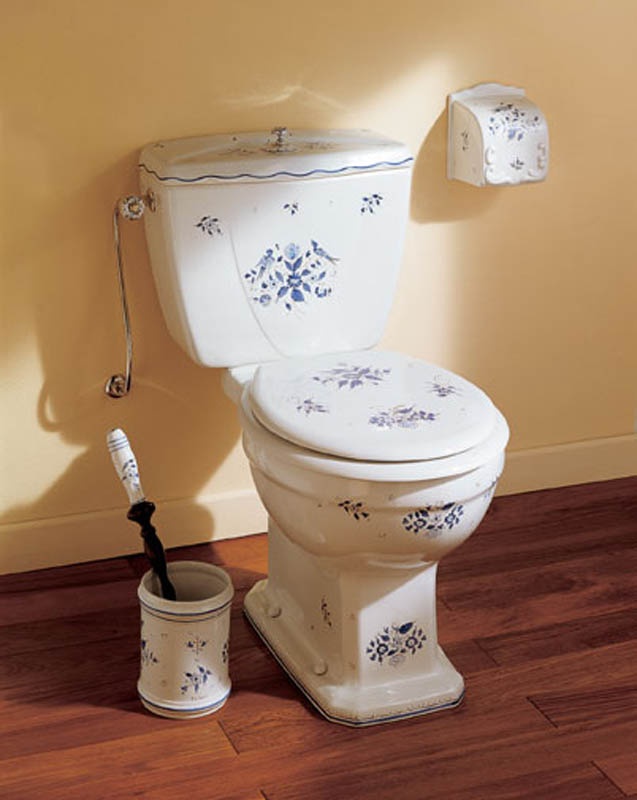 You will need
- Tartaric acid,
- oxalic acid,
- ammonia,
- hydrochloric acid,
- hydrogen peroxide,
- sponge or brush.
Instruction
To remove
rust
use a variety of media: powders, pastes, gels and liquids. All the above preparations contain acids which will help dissolve
the rust
. But, as a result of chemical reactions, the formation of salt. If they don't wash off, they gradually begin to destroy the enamel
of the toilet
. Such means in any case not recommended for use every day. Do not use for cleaning
the toilet
hard and coarse abrasives, they may scratch the enamel surface and reduce the Shine of the covering.
From enamel and porcelain bowls of rust can be removed with a 20% aqueous solution of tartaric acid (20 ml of acid to 80 ml water) or 5% oxalic acid solution (5ml acid in 95 ml of water, should be applied to the inner surface and leave for a while. Then wipe the toilet with a cloth soaked in ammonia solution, and rinse with clean water. Your toilet sparkly clean again.
Hydrochloric acid will also help clean stubborn rustthat cannot be cleaned with conventional cleaners. Pour on the dry the surface of the toilet bowl two tablespoons of hydrochloric acid, you can spread it with a sponge or brush, leave on for 15-20 minutes. After some time wash with water the toilet, to get rid of any remaining acid. In this case, it is necessary to observe special precautions: wear rubber gloves and protective glasses, avoid breathing the acid can burn mucous membranes.
Resulting rust spots on enamel, marble or earthenware bowl can be removed with hydrogen peroxide and ammonia, mixed in the ratio of 9:1. Lubricate the resulting solution to the rust place and leave for a few hours. It remains only to clean the toilet with disinfectant.
Today in stores you can find huge amount of money cleaning the toilet, the most effective of them: "Mole", "Sanitary-1,2", "Triumph", "Sanita", "Silit".
Note
Do not delay reading the toilet, then you will not have to exert a lot of effort to remove the rust.
Useful advice
A for cleaning the bowl use regular Coca-Cola (2 liters), which you need to fill inside of the plumbing and leave for a few hours. Cleans rust great. Follow safety precautions when working with acid.
Advice 6: How to get the rust off white
To remove rust stains from white clothing by using chemical cleaning. However, there are a number of home remedies that will successfully help to remove
rust
from white, even if such stains have appeared long ago.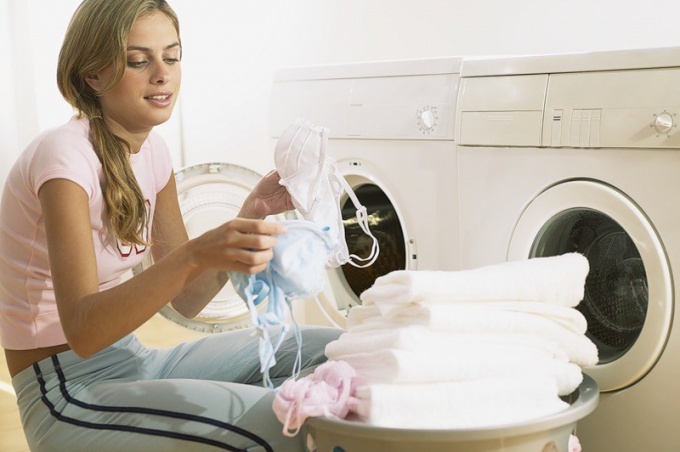 You will need
Lemon, lemon juice, gauze, baking soda, vinegar, iron, toothpaste, 2% solution of hydrochloric acid, ammonia, washing powder, fabric softener.
Instruction
One washing powder rust stains from white clothes to remove. Definitely need a stronger cleansing auxiliary substances. For example, toothpaste. Apply on the toothbrush white toothpaste with whitening effect. RUB the stain with the paste, allow it to soak into the fabric, then wash the bag with detergent and warm water. Using toothpaste you can clean even the most delicate and sensitive chemicals of the fabric.
Squeeze of lemon juice. Moisten it with a cotton swab and wipe cloth. If so, the stain is still not removed, smooth a hot iron the place with the stain, moistened with lemon juice. At the end of the process wash the thing, as usual.
Wrap a piece of the pulp of a lemon peel in a layer of gauze. Attach the cheesecloth with lemon for a rusty spot on top and put a hot iron for a few seconds. Then place the thing in automatic washing machine and wash it in the mode corresponding to this material.
Mix one part vinegar with same quantity of lemon juice. Apply the mixture on the rust stains. Soak for 15 minutes. Gently RUB the dry brush this place. Wash the thing in warm or cool water with soap and stuff.
Make a baking soda and water a liquid slurry. Apply it on the rusty stains on clothes. Let the mixture remain on the fabric for 20 minutes. Rinse the baking soda off the fabric with cool water, wash the thing with baby soap or a bleaching detergent.
Buy hydrochloric acid - 2% solution. Pour the solution into a basin, place a white thing with rust spots on it. Keep the cloth in the solution, while stains will not dissolve from exposure to acid and will not disappear. Then pour it into a bowl of clean water 3 tablespoons of ammonia. Place a treated with hydrochloric acid cloth, then rinse thoroughly. If desired, after this procedure the thing can be washed with powder and softener into the machine-a typewriter.
Advice 7: How to remove rust from the blade
Due to incorrect storage and maintenance on the knife blade can be exposed to corrosion. To get rid of it quite difficult, but still possible. Try cleaning the blade with the help of improvised means.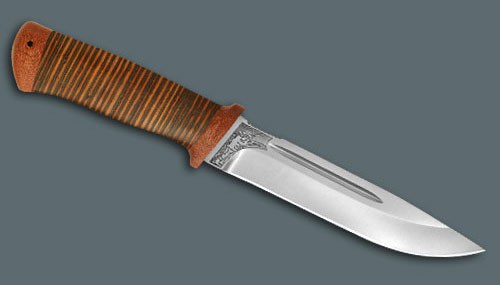 You will need
Vinegar, lemon juice, baking soda, potatoes, flour, salt, tomato sauce, a special product for rust removal.
Instruction
Mix lemon juice and vinegar in equal proportions. Apply the solution to the area of the blade, tainted with rust. Leave for a few hours. Then clean the surface with a wire brush. Wipe the blade first with a damp cloth and then dry.
Mix baking soda with lemon juice to make a soft paste. Apply the mass on the contaminated area using a foam sponge. Wait 30-40 minutes and RUB in a circular motion. Periodically rinse the tool with metal, in order to evaluate the result. When the rust will disappear completely, rinse the blade under running water and dry it with a towel.
Clear medium potato peeled and cut in half. Sprinkle the cut table salt and vigorously RUB the dirty place. If the first time failed to
rust
, repeat steps from the beginning. Can also make salted potatoes to the blade for 15-20 minutes. This vegetable contains oxalic acid, which copes well with small spots of rust.
Apply a spot of rust small amount of tomato sauce or ketchup. Leave for a few minutes. After this time wash the blade in clean water and wipe dry with a towel that absorbs moisture well.
Mix 100ml of vinegar with 1 tablespoon of salt. Then add the flour to make the mass creamy. Apply the mixture on the knife blade and leave it on for 30 minutes. After this time rinse the metal cool running water and thoroughly Pat dry with paper towel. If the first attempt failed to achieve the expected result, repeat the procedure again.
Use the special tool to remove the rust. In shops of the economic goods provided by a large selection of these drugs. Before proceeding directly to the purification, read the instructions carefully or consult the dealer.
Advice 8: How to make rust
Spots of rust can form on clothing, kitchenware and other metal items. To clean the pollution of this kind can be using special or folk remedies.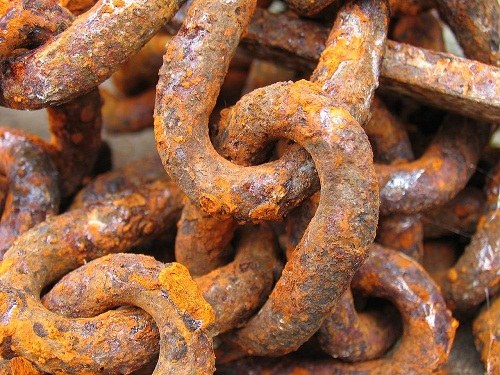 You will need
Baking soda, vinegar, lemon juice, tomato sauce, a special product for removal of rust, citric acid, acetic acid.
Instruction
Mix baking soda with warm water to make a slurry. Apply the mixture on the rust stain and leave for 20-30 minutes. Then carefully RUB with a brush or steel wool. With the help of baking soda you can clean rust from metal utensils. Repeat the procedure several times until no rust.
Mix vinegar with lemon juice, taken in equal proportions. Next, apply the mixture on the damaged item. Wait a few hours and clean the rust off the metal with a sponge or brush. Rinse the surface with clean water. If at first you don't succeed to remove the stains, repeat the procedure again.
Apply a metal object, a small amount of tomato sauce. Leave for a few minutes and wipe the surface with a damp cloth.
Take advantage of our special remedies for cleaning rust. In stores household chemicals have a wide choice of these drugs. Acids and abrasives that are included with tools to cleanse, effectively cope with rust. Before use, check with the seller or carefully read the enclosed instructions.
Osteria rust from clothes citric acid. In a bowl pour warm water and dissolve a small amount. Soak the soiled thing in the solution and leave overnight. In the morning thoroughly rinse the fabric and wash it with detergent for stubborn stains.
Preheat the acetic acid on a water bath up to 80oC. Then soak the contaminated area of clothing in the liquid and wait 5-7 minutes. Then rinse the surface trace of the stain under running water and sasteria with stain remover.
Print the spots of
rust with the white
things in the following way. Into the container pour hot water and dissolve the pill "Alka-Seltzer". Soak clothes in the solution for several hours. Rinse the cloth in running water and wash as usual.
Advice 9: How to withdraw spots of rust on fabric
Rust stains can appear on clothing, when in her pockets casually lost coin, pin and other small metal objects, when interacting with water, they leave red marks on fabric. Rust stain is difficult to derive.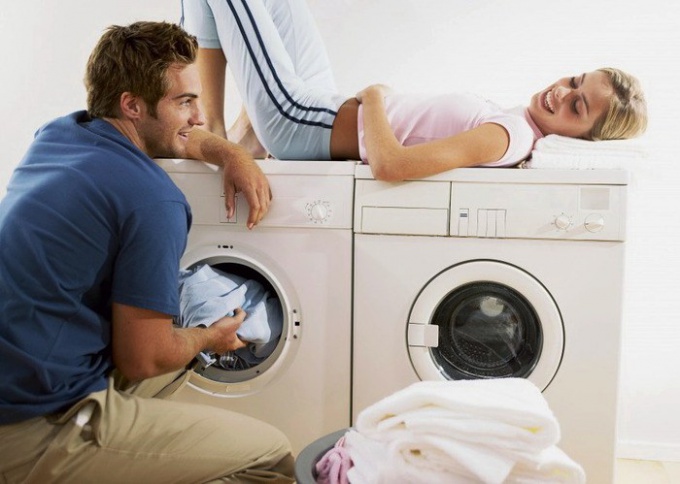 You will need
Water, oxalic acid, potash, soda, hydrogen peroxide, salt, vinegar essence, washing powder, fabric softener.
Instruction
Take a solution of oxalic acid (2 tablespoons per 1 Cup of water) and a solution of potash (1 tbsp to 1 Cup water). Mix both solution and soak in it a piece of clothing, where there is a spot of rust. Hold the cloth until the stain, wash as usual with detergent. If you do not find in the sale of potash, replace it with caustic or baking soda.
Wrap in cheesecloth lemon wedge. Attach the cheesecloth with the lemon to the spot. Go over the gauze with a hot iron. Now, if you treated white cloth, wipe the stain additionally hydrogen peroxide. Hold for 10 minutes the clothing and place it in the machine or wash hands with powder and subsequent rinsing.
Dilute vinegar in water (2 tbsp to 1 Cup water). Heat the solution in the microwave until hot. Place contaminated area of clothing in the hot solution for five minutes. Rinse clothes in water with ammonia (1 tablespoon to 1 liter of water).
Mix the salt and juice from a squeezed lemon. The resulting mixture wipe the stain on the clothes. Leave for a few minutes the mixture on the cloth and rinse the area of the clothing with warm water.
Do not use chemical bleach for elimination of stains of rust. They usually fail, leaving on clothing yellow stain. If you have decided to resort to industrial substances, eliminating rust on the fabric instead of home then you should buy the ones for the procedure intended. In any case, after manipulation with a rusty stain, and the means deducing it, wash the cloth in warm water, then rinsing it with fabric softener.
Note
Addressed through the above means can be as fresh spots of rust and old. Do not use these funds on clothes in places where there are metal studs, clasps. They can form new rust stains around themselves due to the effects of acid on them.
Useful advice
Before you use any of these methods of removing rust from fabric, read on the label whether it is possible to carry out manipulations with acidic substances. Some colored fabric under the action of acid to change color.