You will need
butter
sour cream
vodka or brandy
sugar
salt
water
honey
soda
vinegar
Instruction
Fresh dough on the sour cream.
Pour on a wooden Board 500 g of sifted flour. Make a slide. In the center slides should be a recess, into which put 1 Cup sour cream, 1 tablespoon sugar, 2 tablespoons melted butter, ½ tsp of salt. In a bowl mix 2 eggs and pour in the middle of the slide. Knead the dough. Put the dough in p/e package and refrigerate for 30 minutes. Chilled dough ready to cut the cakes.
Fresh dough on the oil.
500 g flour pile on the hill Pirozhkova on a wooden Board. Slides in the center put the softened butter or margarine for baking (200 g), ½ tsp salt, 1 tbsp. a spoonful of sugar and pour 2 tablespoons vodka or brandy. Knead the dough and store it in a cool place for 30 minutes.
Unleavened rye dough with honey.
In a bowl put 200 grams of sour cream, rabbanite 2 eggs, pour 100 g of sugar. Add 1 tablespoon of honey and ½ tsp of baking soda, quenched in vinegar. Liquid mix well and pour 3 cups of rye flour. Knead the dough. The dough is ready for pellets.
Simple unleavened dough.
Pour into a bowl 2,5 tbsp. flour, add 1 Cup water, add ½ Cup of sand and 2 tablespoons butter. Knead tight dough. Roll out the dough into a thin layer, the edges of the a La carte salad bowls cut out large circles. Put them with sweet fillings, sasieta, dumplings and bake in hot fat in a skillet.
Note
Instead of vinegar in the dough acidified with lemon juice. If the dough prigotavlivaya on the products of sour milk, then separate the acid can be added.
Useful advice
Eggs for the batter first, or abuse over a separate bowl. Then, in the presence of spoiled eggs, you will not ruin the dough.
Advice 2: How to make batter without eggs
Believe it or not, if you say that the dough without the eggs can't be curvy, delicious and rich. All sorts of buns, rolls, pies and other pastry will decorate your table the envy of friends. Need just 10 minutes of time to put the doughand another 1-1. 5 hours lifting. Flour, yogurt, yeast, salt, sugar, vanilla - that's all that is needed. If you have no buttermilk, you can substitute sour cream, milk, any dairy product. Yogurt will give the dough elasticity, the cream will make the pastry more doughy and airy.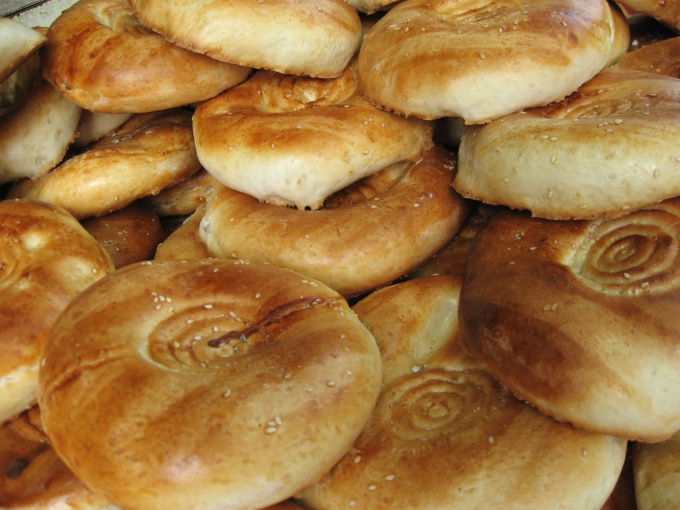 You will need
2 tbsp. sugar
a pinch of salt
5 grams of vanillin
500-700 grams of flour
50 ml vegetable oil
250 ml of kefir.
Instruction
You first need to make the dough: take a container with high sides, and into it pour the yeast, sugar, salt, 1/3 flour. What would the dough has risen faster, kefir should be a little warm, a little warmer than room temperature, and pour in a container. Mix thoroughly, cover with a towel, put in a warm place. After about half an hour the dough will rise.
Continue to fill up the remaining flour and vanillin, pour a couple of big spoons of vegetable oil, stir again until smooth. The resulting dough again, cover and leave to rise. After about an hour and a half the mixture will fit, you can bake.
Don't be afraid to experiment, in any case, get something delicious, this dough is impossible to mess up. Products interchangeably, you can use milk instead of yogurt and sour cream, just dilute it with warm water. If you want to bake a savoury dish, such as fish or liver cake, put half the sugar. So the cakes turned out beautiful and looked at the table as a decoration, you should lubricate it with egg before putting into oven. When products are ready, work through them with a brush dipped in syrup. Then cakes and scones will be shiny and appetizing. The syrup is done as follows: 3 tbsp. spoons of sugar, pour 100 ml of water and bring to boil. Remove from heat and throw into the syrup a bag of black tea. This will give baking a very delicious shade. Bon appetit!
Note
That the dough does not opal, it should not be moved from place to place, it must be at rest. During baking can not often open the oven door, products will be released is not enough lush.
Useful advice
The leavening agents of the dough makes the cakes more airy. To enrich the taste of your products will help the raisins, cinnamon, nutmeg. Add them to the dough during kneading. Sprinkle cheese cakes should be for 10 minutes or until tender, so they won't burn, and will become a caramel color.
Advice 3: As knead the dough for dumplings
The dumplings are prepared with different fillings – cottage cheese and berries, cabbage and potatoes. But whatever filling you choose, the main thing – to prepare proper dough. It should be tasty and rather soft, but dense and resilient. Knead a good dough is easy, products and time, it requires a bit.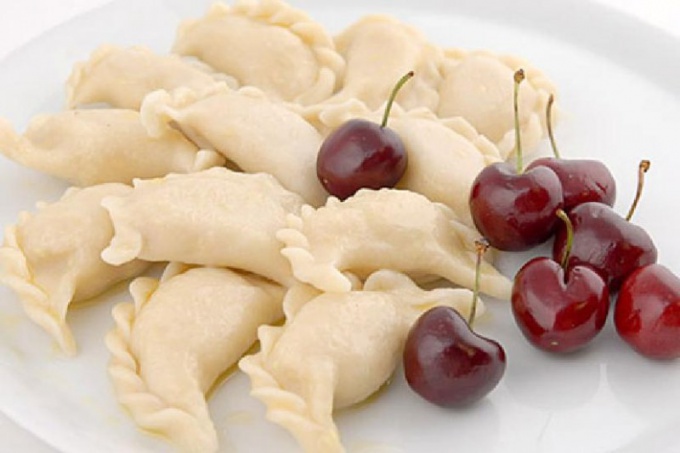 You will need
2 cups flour;
2 eggs;
teaspoon of salt;
3/3 Cup warm water.
Sweet dumplings:
3 cups flour;
1 Cup of warm water;
2 tablespoons of sour cream;
1 egg;
salt;
1 egg white.
Ukrainian dumplings:
3 cups flour;
1/3 Cup of water;
1/2 Cup of milk;
2 eggs;
1 teaspoon of salt.
Instruction
The dough for the dumplings can be cooked in different ways. The secret is only some of the nuances, thanks to which it can be a little more steep or, conversely, really soft. The finished dough is usually rolled out into a thin layer and cut into circles (using a glass) or squares. Blanks are filled with the filling, carefully kaleytsa on the edge and dumplings ready for cooking.
Russian dumplings
Sift on the slab 2 cups flour in the form of slides. In a separate glass, mix 2 eggs, a teaspoon of salt and 3/4 Cup of warm water.
Make a well on top of a hill and pour out the mixture. Quickly knead the dough by hand collecting flour from the edges of the slides to the center and not allowing the fluid to drain on the table.
Knead on floured table for about 5 minutes, until total homogeneity and plasticity. Set aside the dough for half an hour, covering it with foil, not to dry. Can start cutting.
You can try another option in which the dumplings will be softer.
Sweet dumplings. 3 cups flour sift. In a separate Cup mix 1 Cup warm water, 1 egg, salt, 2 tablespoons of sour cream. Pour the mixture into the flour, knead nekrutoe dough. Immediately start sculpting (the dough dries out quickly). After you stuff and shape the dumplings, pour in a saucer of egg whites. Each dumpling dip it in protein and place in a pot of boiling water. This method of bonding protects nekrutoe dough from spreading during cooking. The best filling for sweet dumplings – cheese.
Useful advice
If you decide to cook sweet dumplings, don't add sugar to the dough. Adjust the sweetness of the finished dish due to the toppings and sweet sauce that is served with dumplings.