Instruction
The easiest way to switch the keyboard into Russian language with a single click. Move the mouse cursor to the taskbar (the bar with icons at the bottom of the screen) and click En (English). In the resulting window, move the mouse cursor on the words "Ru Russian (Russia)" and click on it. The selected language will be marked with a "tick" in the list of languages, and on the taskbar instead of En appears EN.

Another way is to use combinations of hotkeys: Ctrl+Shift, Ctrl+Alt, or Shift (left side of keyboard)+Shift (right side). What keys to press to change the layout, depending on the model of your PC and the OS installed or to individual user preferences.
Press the keyboard alternately Ctrl and Shift while holding them. If the taskbar icon changed from En (English) Ru (Russian language), means for switching the keyboard layout in Russian language to use this shortcut. If not, press the following combination. A little skill – and hotkeys you can press automatically, without looking at the keyboard.
If you don't like the option of keyboard shortcuts, the default on your computer, you can assign a combination in the user preferences. To do this go to "start" -> "control Panel".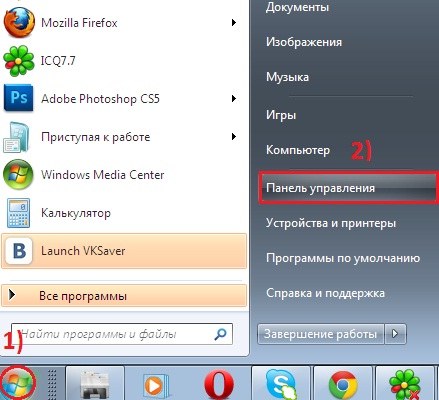 If you are a user of Windows XP, select the "regional and Language options". Then select "Language and keyboard" and click on the "Change keyboards".
If your computer's operating system is Windows 7, in control panel under "Clock, language and region" click "Change keyboards or other input methods".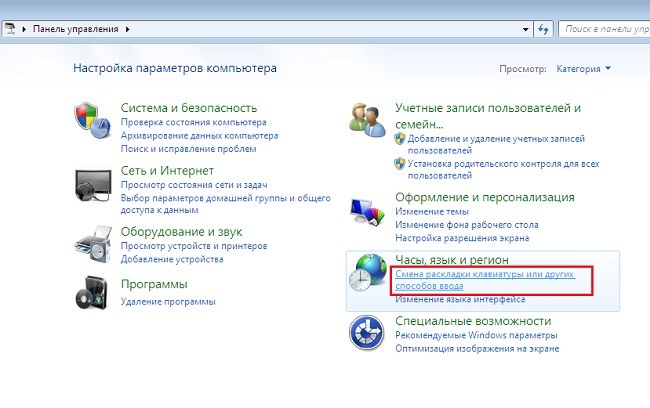 In the window that appears, open the tab "keyboards and Languages" and then click on the "Change keyboards". This will open another window - "Language and text services".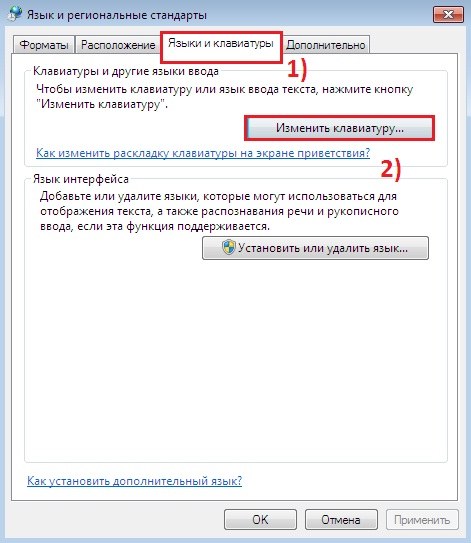 Opening the tab "keyboard", select "Switch input language". Then click "Change key sequence".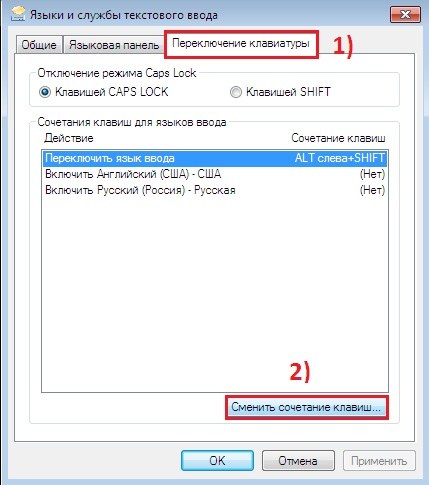 In the opened window "Change keyboard shortcuts" in the left column "Change input language" select the desired option key to switch the keyboard into Russian language.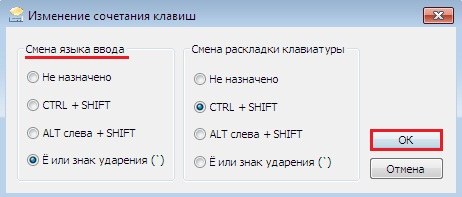 For automatic switching the keyboard to Russian language you can download the program Punto Switcher. This program can be downloaded for free, it has a fairly easy interface. If you mistakenly type the word or sentence in the Latin alphabet instead of the Cyrillic font (i.e. instead of the word in the Russian language received a set of English letters), the program will automatically change language to Russian (and Vice versa). Also in this program you can set hotkeys to change the layout.