You will need
Wallpaper of different colors and textures;
- Wallpaper glue;
plinth;
- molding;
rail;
- scissors;
- stationery knife;
- paper tape.
Instruction
First consider the General purpose of the room, select a style. Note the height of ceilings, the width and the illumination of the walls. In rooms with higher ceilings, think about the possibility of a horizontal division of the walls and low better visually increase the height using vertical stripes.
In the living room, use a Wallpaper of a different color in order to highlight the wall with a TV or a sofa. You can also select the headboard in the bedroom or workspace in the office.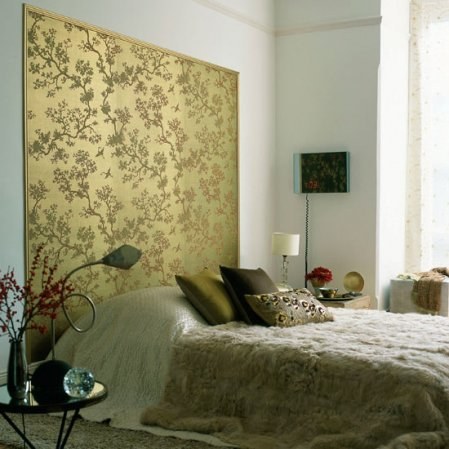 To increase the height of the ceilings, use two or three types of Wallpaper, matching or contrasting color. The strip stick from floor to ceiling, changing them in one or two. It is very important to use the Wallpaper of the same thickness, the best option is Wallpaper of one company and brand, but different colors. You can attach the Wallpaper strip non – traditional- to do this, trim the edges of each sheet in the form of a zigzag or wave.
Try to split the walls horizontally. Wallpapers can be of different textures, for example, from the bottom to imitate the plaster and the textile. The thickness of the Wallpaper can also be different, as the upper and lower part will be separated by a border (paper tape, strip wood lath or baseboard).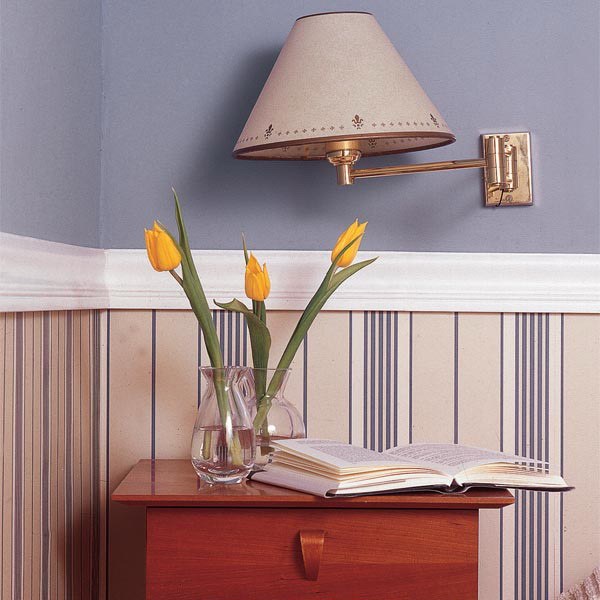 Please note, the lower the room the less should be the height of the lower half. First attach the upper cloth, and at the bottom leave a small margin (the length of the strip may slightly shrink while drying). Just stick with the stock lower half. After drying, cut away the excess lining height on the floor (not the ceiling!), and connected back Wallpaper.
If you love classic style, Rococo or Baroque, do the insert from the thicker Wallpaper. First, paste over the wall Wallpaper base color, then cut out of the Wallpaper contrasting or monochromatic color squares, polygons, or shapes and glue them over the top. Frame insert thin strips or molding.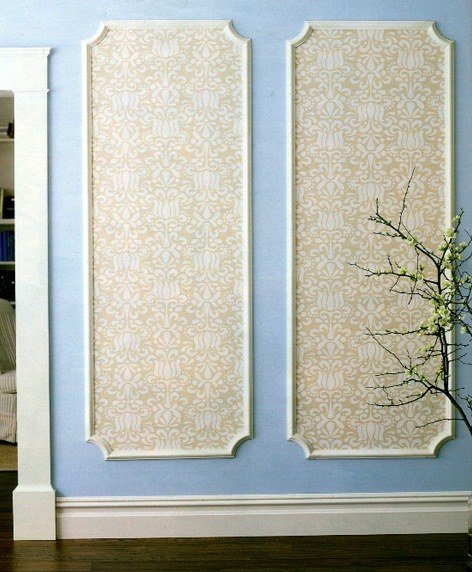 To emphasize the originality of the interior and to highlight a certain area, try not only to allocate its Wallpaper on the walls, but to paste the same Wallpaper and part of the ceiling.
Original, but quite difficult to execute method of wall decoration: Wallpaper glue flaps. To do this, pick up the material the same texture and thickness, but different colors. Cut strips into squares or rectangles of equal size. Raschertite the wall, and glue the flaps in a certain order (or randomly).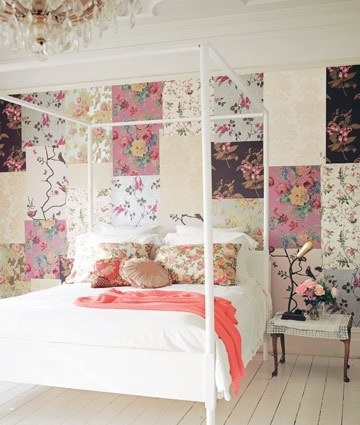 Useful advice
If you chose one of the Wallpapers and want to find him a couple, do not rely on your color memory – be sure to wear a piece of Wallpaper or a roll with you. Attaching one roll to another, you will understand whether they are combined in color.