You will need
methodological developments in selected activity;
- the model or the authoring program;
- indicative costs;
- list of materials and equipment.
Instruction
Find out what clubs there are in nearby schools, institutions of culture and additional education. Decide what you would like to teach children. What it is is a circle and on a contingent calculated, depends on organizational form.
If you want to teach classmates of your daughter to sew or knit, a circle can be arranged directly in the class. Talk with the class teacher. On this mug you can say about as a family club. With the permission of the Director you will be given the opportunity a couple times a week to take a class. To attract students, you will need just to hang in the school announcement. Of course, in this form of organization of classes should be free and also safe. It can be a circle drawing, origami, paper sculpture, needlework, etc., i.e. that it is not costly and does not pose any danger to the health of children. Tourism or mountaineering in the circle is unlikely to exist in such a form, because there the teacher requires special training.
Documentation requirements family circle at the club is not particularly high. You need to determine its purpose and to make a rough lesson plan. In the plan identify topics, content summary, and the number of hours on each. Note also, what exhibitions or concerts you are going to participate and when. This can be included in the plan of extracurricular activities in the school.
Club for a broader range of students preferred to create with any cultural institution or further education. Refer to the head. Explain what you want and what conditions you will work your circle. In education, it can become part of the overall structure. In the institutions of culture circles most often are created in terms of self-sufficiency.
For the circle with the establishment of additional education you will need to draw common to such institutions the documents. In every house of children's creativity has its own nuances, but you'll definitely need is a program. The program can be downloaded model, for many types of groups they are. Develop based on it its working. Keep in mind the age of the children, the number of allotted hours. Don't forget to reflect participation in competitions and exhibitions, these hours are also included in the total class time. The rest is the concern of the head of the institution.
The fate of the circle with the cultural institution decides the Director of a recreation center. Here the less strict requirements for registration documentation. You will be required work plan and the attendance log. Make a budget. Usually requires a fixed payment of rent, and everything else depends on you. Keep in mind the cost of materials, etc.
You can create children's circle even in his apartment. For this you need to register with the tax authorities as individual entrepreneur and specify permitted activities "educational services". Pedagogical activity of physical persons in Russian legislation is not regulated. So you can teach the children interesting and useful case absolutely free if you do not need to give them documents about the end. By the way, as an individual entrepreneur you can organize the children's circle brand in any institution that agrees to rent the premises.
Note
If your class will be included in the structure of some companies, the responsibility for the lives and health of children lies with the leadership of the institution. In separate groups the responsibility you assume.
Useful advice
It may be so that the Director of the house of children's creativity there is no possibility to include your class in the structure of the institution. In any case, it will take some time, because the question must be confirmed by the Board of education. You can create a circle in terms of self-sufficiency. With the Director you only need to negotiate the rent of the office for a few hours a week. In this case, you're actually creating a new institution of further education. It will be subject to all the requirements of the Russian legislation. You need to write articles of Association, elect the founders, the form of ownership, etc. If you are going to give graduates documents of the state sample, would require licensing. It is quite a long procedure, which makes sense if you are creating a training center with a large number of circles.
Advice 2 : How to open a children's Studio
If you are an artist or a musician and earn your business, but honestly tired of working in a professional environment - enjoy working with children. You can organize your own creative Studio. Work with children will bring you many positive emotions, and eventually may grow into a profitable business.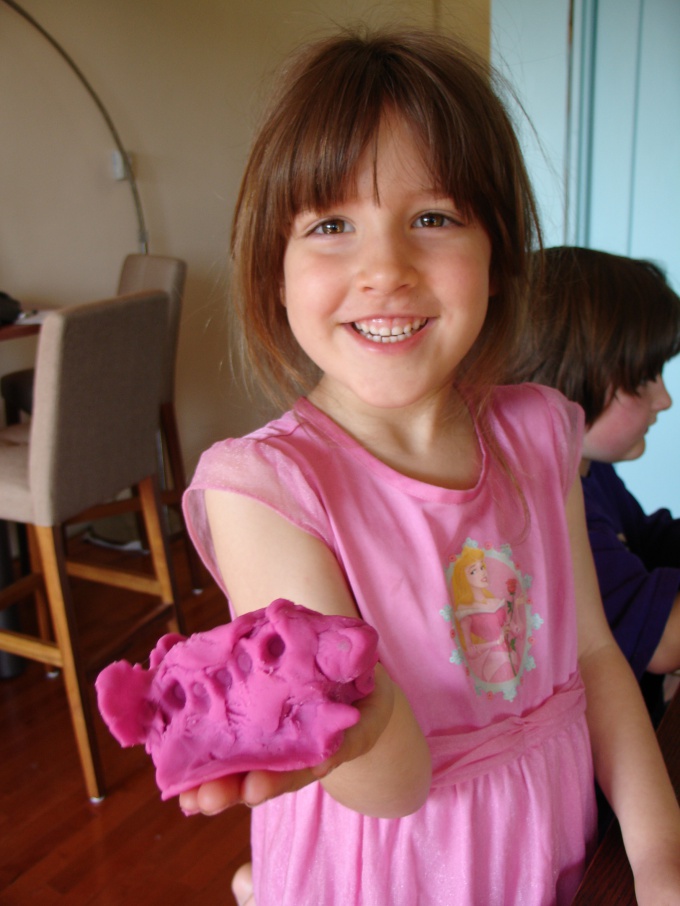 You will need
- Internet;
- start-up capital;
- recruitment of teachers;
- a large number of legal consultations;
Instruction
Ask for assistance in any existing children's club and the centre of development. Such clubs can exist in the Palaces of children's creativity or youth clubs. Offer your educational program. Often these institutions require teachers of additional education. Many of them will gladly take you to work.The advantages of such work are obvious - they'll give you a room and everything you need to practice. In addition, you have officially satisfied, and the work schedule will be a maximum of 20 hours per week. However, this option is suitable for those who looks at himself as a teacher.
Clear the room, suitable for children, if your goal is not just to become a teacher, and to organize the Studio as a business. Make sure that the premises meet the fire safety requirements. You will have to obtain appropriate conclusions from the fire inspection and sanitation.
Register as an individual entrepreneur, or obtain a license for educational activity. After that, you can find teachers to work with children. At the first stage not try to get many referrals. Take one or two items. When you do this, you need to understand these items. For example, organize a painting class or Studio guitar. Choose such classes to run that you will not need to do any special expenses. And at such popular destinations, you will easily be gaining students.
Add to the list of circles gradually. Invite someone you know teachers to teach a foreign language. Especially popular now courses that are native speakers. Recruit teachers slowly. Ask for some trial classes, attend them. Analyze the suitability of this person to work in your Studio?
Ensure that the room in your Studio was clean, comfortable. Invite artists to decorate the walls with murals. Choose beautiful furniture, soft carpets. All of this requires some work, but is a very important part of the case. Because many parents when choosing leisure activities for their children look to the room in which the Studio is located.
Note
Be sure to consult with lawyers in matters in which you do not quite understand. It will help you save time, money and nerves at the opening of his first Studio. Better if you start a business with someone who is already having a similar experience.
Useful advice
Pay attention to the advertising. Spread the word about your Studio via the Internet, print out ads and stick them in the area where the Studio is located.