You will need
Passport, some money (depending on the chosen tariff plan and the company stock).
Instruction
The first thing to connect, you need to contact our customer service center MegaFon (or partner shops with it).
You need to select the appropriate connectivity package (tariff plan). Also the choice you will be asked to choose your future room for a SIM card, with which you will directly to go online.
If you don't have a 3G USB modem, you will be prompted to purchase it bundled with a SIM card. Purchase the kit usually comes out cheaper than buying SIM-cards connected to it by a package without modem.
Next, you need only fill out a contract with a mobile operator (for registration need a passport). After making all the necessary documentation you will be given a SIM card connected to it by a tariff of the Internet, which you yourself have chosen, and the USB modem (with all necessary documentation to it).
To configure the USB modem is no longer necessary. It is enough to insert it into a USB port on your
computer
, the system will detect it and install all the necessary drivers. You can then connect to the Internet.
Useful advice
All existing MegaFon packages Internet connection are unlimited. There is only a certain amount of incoming traffic, beyond which there comes a limit connection speed (the amount depends on the chosen connectivity package)

The Megaphone is a lot of stock related to connecting to 3G Internet.
Advice 2 : How to connect Internet Megaphone on a laptop
For a long time many companies provide the services of access to
the Internet
via USB modems. If you chose the company "
MegaFon
", then consider a few subtleties of the use of these devices.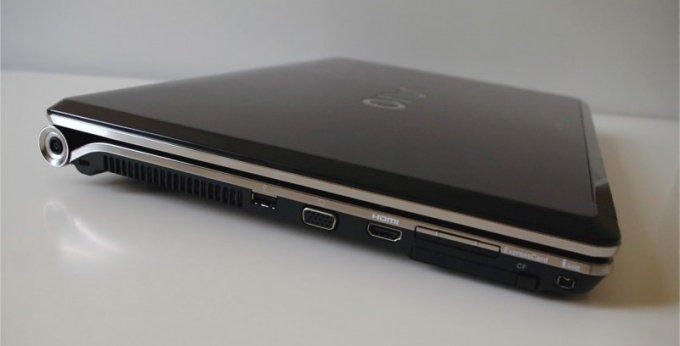 Instruction
First choose the suitable tariff plan. If you rarely use mobile Internet, it is not always rational to use the unlimited plan with a fixed monthly payment. Perhaps it would be wise to choose the payment spent
traffic
. Purchase USB modem company "
MegaFon
" and the corresponding sim card.
Turn on your mobile computer and plug the Megaphone-modem. If after some time a window atsipusk select Setup.exe. Install the proposed programme. You will need it to configure parameters of the modem and connecting to the Internet.
Launch the installed application. Open the menu "Options" and go to the submenu "Network". In the tab "network Type" select "WCDMA Only" if you want to always connect to 3G networks. In the following paragraph, specify the setting of "All bands". If in a specific geographical area, the 3G network signal is too weak, replace the parameter WCDMA to GSM.
If the connection fails at the stage of definition for need network card IP address, then open the program and go to menu "Settings". Open the General tab. Check the option "Run with Windows" to enable the program manually. Now activate the RAS(modem). Click OK and try to connect to the network.
Remember that the speed of Internet access using a USB modem can sometimes leave much to be desired. Try to use additional programs, such as Traffic Compressor. Sometimes, these tools can give a tangible increase in speed of loading pages. Install a Traffic Compressor and run it. Specify the nominal speed of your Internet connection and allow the tool to run in automatic mode.
Note
The set consists of two main components - the sim card MegaFon (at a special price for GPRS traffic) and a USB modem from Huawei company (model EG162: GSM/GPRS/EDGE 850/900/1800/1900 MHz) connected to the laptop or computer. Connecting a USB modem MegaFon: easy connection, easy operation. Connect MegaFon Internet modem will not take You much time.
Useful advice
In our online store offers a wide list of tariffs and devices gives access to unlimited Internet Megaphone. Conventionally, the tariff plans can be divided into several groups, depending on what is most important for you If You have a laptop, or just need to get out of town, to where no got cable Internet, limit yourself don't have.