You will need
— carrot;
onion;
— spices to taste.
Instruction
Prepare
chicken ventricles
. If stomachs were frozen, leave them for 6-8 hours in refrigerator to complete defrosting. But the best way to cook chilled stomachs. Keep in mind that their shelf life is not more than two days. If you purchased untreated chicken "puposky", then remove the inner yellow harsh film and remove the internal contents. Also, cut the stem and clean off fat. Drench the stomachs of pre-boiling water to make them easier to handle. Rinse the gizzards under cool running water, slightly dry on a paper towel. Cut the ventricles into 2-4 pieces or leave whole.
Pour in a pot of cold water and toss it in chicken ventricles. Add a few Bay leaves, a few peppercorns, peeled parsley root or celery. For a taste of the broth, you can also put peeled carrots, onions. Add salt to taste. Bring the water to a boil. If during cooking will be formed foam, remove it with a slotted spoon. Then turn down the fire to minimum and cover the pan. On average, chicken "puposky" cooked at low boil from one to two hours, and in the pressure cooker about half an hour. Speed of cooking depends on the age of the hen, breed and diet. If possible, soak the ventricles for 2-4 hours in cold water. Then their preparation will be reduced to 40 minutes, and they taste will be more tender and soft.
Let chicken "papochka" a little cool in the broth in which they were preparing. Then remove them with a slotted spoon and use for soups, salads, appetizers, main dishes. Scroll them through a meat grinder and prepare the filling for pies and pancakes. Or serve chicken ventricles to the table, boiled with cream, mustard or cream sauce. On the side will offer pasta, buckwheat porridge, boiled rice or steamed vegetables.
Advice 2: How to boil chicken breast
White chicken meat called chicken
breast,
is a diet product, it contains almost no fat, but is present in large quantities animal protein and many other nutrients. Especially a lot of phosphorus, which is essential for the human body. The phosphorus content of chicken breast is second only to seafood. If you decide to cook a chicken breast, it is better before cooking to remove her skins and meat to take home a young chicken, then the broth and chicken breast are delicious.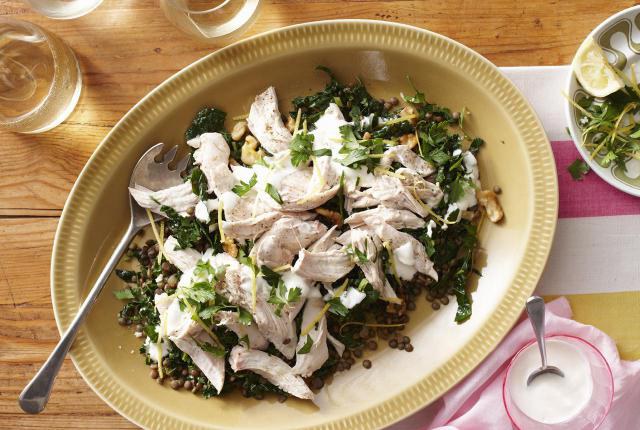 You will need
Chicken Breasts - 2 pieces,

Onion – 1 piece,
Carrot – 1 knock
Celery – 1 stalk,
Bay leaf,
Salt
pepper.
Instruction
Breast rinse, remove them with sandpaper. Pour into the pan enough water so that it just covered the Breasts, when we put them
on to cook
. Put the saucepan on the fire, when the water boils, toss the onion, carrots. Cut the celery in large pieces, throw it into the water. Put the pepper – 5-8 pieces, season with salt. Reduce heat and let the vegetables boil.
After 10 minutes, drop in boiling chicken Breasts, turn the fire on high and wait until the water boils. After that, the fire abated, so the broth is barely boiling. Throw a Bay leaf.
After 15 minutes, turn off the pan and leave the broth to stand for 10 minutes, without removing from the pan cover.
Remove the meat, cut it into serving pieces. Broth pour into mugs, sprinkle with chopped herbs and serve with meat.
Useful advice
Garnish with chicken Breasts very well as a side dish to use boiled rice and vegetables.
If you are on a diet, the vegetables with a chicken breast can be baked in the oven.
For cooking, use of chilled or fresh meat of young chickens, then boiled chicken breast is juicy and tender.
Chicken breast is good to use for salads, seasoning them with a mixture of olive oil, lemon juice and soy sauce.