You will need
- pearl barley;
water;
Sol;
- butter.
Instruction
Pearl barley, unlike many other crops, has a major drawback – the cooking duration. To cook
barley
properly and get a tasty dish, rump sort, wash thoroughly, transfer to a bowl, cover with cold water and leave for 10-12 hours. 1 liter of water take 1 Cup of pearl barley. This method requires a long pre-soaking, but it is not always convenient.
To quickly cook barley, groats loop, rinse thoroughly and pour in boiling water and boil rump for 2-3 minutes on high heat. Drain the water and pour the grits in cold water. Put on fire and bring to a boil, reduce heat to low, add salt, butter and cook until complete evaporation of water.
For quick cooking barley rump sort, wash, pour hot water and bring to a boil. Drain the water and again pour hot grits, but slightly salted water. Add the oil, stir it well, close the lid and bring it to readiness in the oven, preheated to 180 degrees.
To cook barley quickly and in the microwave. Currently on sale are barley, packaged in bags. It is a little expensive, but time and effort on its preparation takes a little. Take the bag of pearl barley, place it in a glass bowl, cover with cold water and place in the microwave on maximum power for 10-15 minutes. After you reduce the power and leave until completely cooked cereals.
For quick cooking barley use the pressure cooker. To do this, pour into the container of water, put the barley in a pan for boiling rice and turn on the steamer. Cooking time, usually indicated in the recommendations when buying appliances.
Advice 2: How to cook rice in the steamer
Rice - a very useful, clean product. Moreover, it does not contain any harmful substances. Rice is easily digested, quickly cleanses the body, and the biological value of protein among cereals is the perfect place. To cook the rice very easily. The most versatile and easy to use for cooking
rice
ordinary steamer.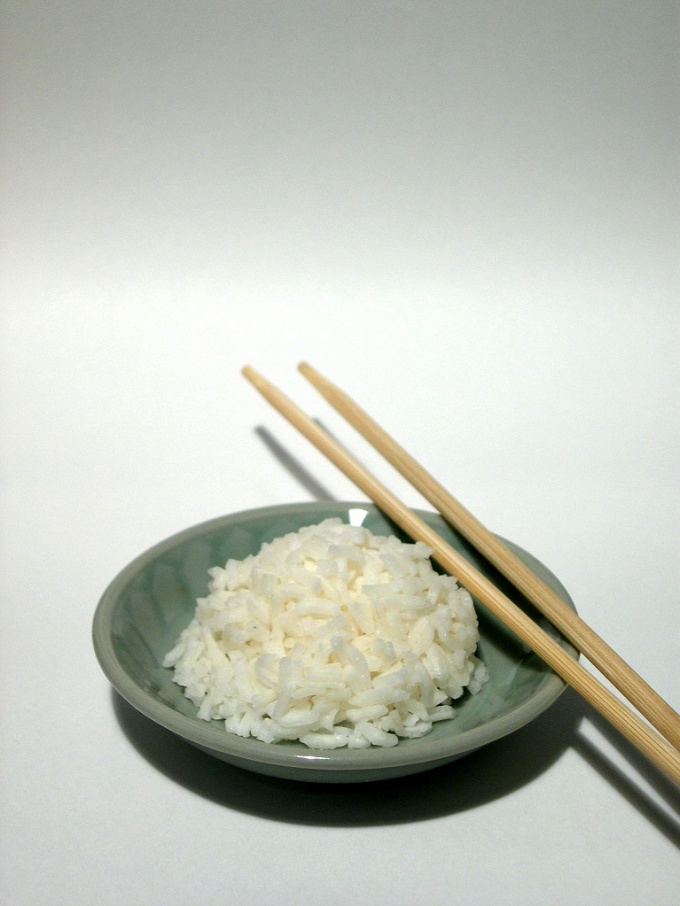 You will need
Capacity for rice
Water
Salt and spices
Figure
Instruction
Rinse rice with cold water several times. So you will wash away any excess starch and dirt from the rice. Then after cooking the rice is loose, not glued, and not seethe.
Fill base of double boiler with cold water and set
the desired number of
trays (in the water do not add spices, vinegar, wine, etc.). If you cook only rice, you need only one tank. If we call fish, eggs, meat or vegetables for simultaneous steaming, place all three floors of the trays of the steamer.
Place the rice in a special container (it must be in the bundle) and place it in the steamer. Turn on for 5-7 minutes to make steamed rice without water.
Top up with cold water in a container with rice in the ratio 1:1, salt, and spices. Set a timer for 30-40 minutes.
The cooked rice will be soft and crumbly. The rice from the steamer, you can immediately bring to the table.
Note
20 minutes until the rice is tender it is possible to report broccoli, frozen corn or peas.

In parallel cooking in the steamer other products, they should be reported to the pans for 10-20 minutes before end of cooking rice at different levels of the steamer.
Useful advice
In a similar way in the steamer you can cook any cereal.
Advice 3: How to cook eggs in a steamer
Electric pressure cooker is a versatile kitchen assistant. It can be quick and tasty to cook a healthy lunch, dinner and even Breakfast. For example, cook
eggs
in a pouch, hard-boiled or
soft-boiled
.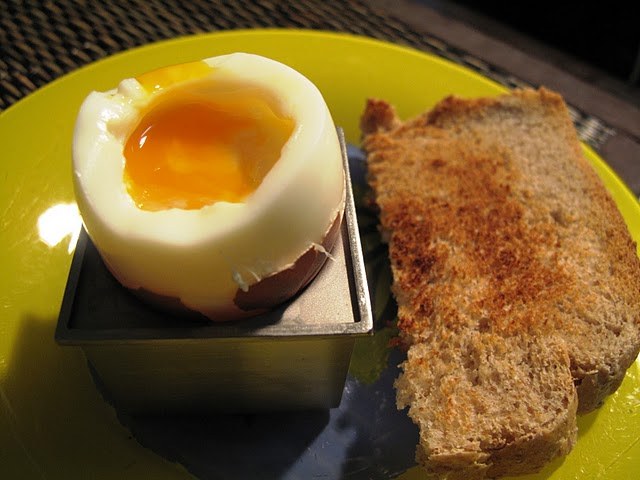 Instruction
Be ready that the first time a perfect boiled
egg
may fail. Cooking time depends on size of eggs, amount of water poured into the device, model steamers. However, testing the device two or three times, you will choose the best mode. The advantages of cooking eggs for a couple of obvious – after cooking they are easy to clean, shell bursts, but around the yolk is not formed with a bluish film.
Inspect your steamer. Some models have bowl with special grooves for the eggs. If you find such from your device, read the manual – it will specify the period of cooking, which is optimal for a particular model. Pouring water into the device, also follow the instructions.
There are steamers without recesses. They also can cook eggs. Put them right in the bowl. Don't leave them in the water tank, located in the lower part of the device.
Wash the eggs, removing contaminants, wipe them with a towel and place in a bowl or special grooves. If you want to boil a hard-boiled egg, put the timer on for 15 minutes. To get the egg in the bag, cook it for 10-12 minutes, and boiled it to cook for 7 minutes. The same stew and quail eggs. Very small eggs cook faster, especially large will be brewed a little longer.
Your little one loves boiled eggs, and you prefer hard-boiled? Set a timer for 7 minutes, at his signal, remove the egg, which was prepared boiled, and the rest leave be cook by putting another 5-7 minutes extra. Simultaneously with the eggs you can prepare and other dishes for Breakfast, for example scrambled eggs or chopped vegetables. Download them on the second floor of a double boiler.
Eggs prepared over easy, immediately after cooking, remove from the bowl, so they are not overcooked. Those that are poached, you can leave to cool directly in the steamer, not shifting in cold water. From steamed eggs, the shell separated easily, without sticking to svalivsheesya squirrel.
Useful advice
If you are planning daily to prepare salads or other cold dishes with eggs, cook a few pieces in advance. You will save electricity and will not wait for freshly cooked eggs to cool.
Advice 4: How fast to cook porridge
Porridge is the most healthy dish to start the day. But in the morning so little time that making Breakfast is only minutes away. You should not indulge in wholesome food, because the cook
porridge
just a quarter of an hour.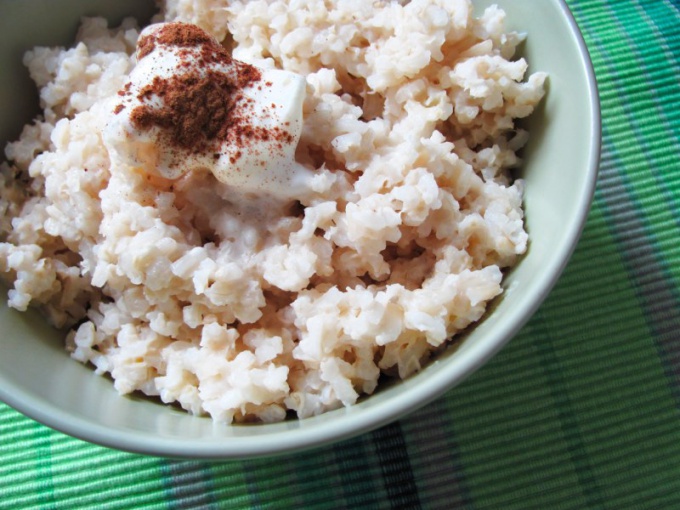 You will need
— 1 liter of milk;
— 300 grams of cereals;
— 50 g of butter;
— sugar
jam
honey to taste.
For the oatmeal:
— 200 ml of milk;
100 mg of flakes of oat groats;
— 1 tsp of olive oil;
Sol
sugar to taste.
For rice porridge
cooked in a microwave oven:
— 500 ml of milk;
— 500 ml of water;
— 150 g of rice;
— sugar
salt.
Instruction
Semolina calaulate the milk into a saucepan, put on fire and bring the milk to boil. Do not use for cooking porridge enamelware. Using a small sieve pour the milk into the semolina, stirring constantly. Turn down the fire to minimum. Cook for about 2-4 minutes, not forgetting to stir porridge. Semolina is cooked so quickly, because it is made from milled wheat grain. Then cover the utensil in which the cooked semolina, cover and leave for 5-10 minutes for full swelling and softening cereal. Add the prepared semolina porridge with butter, sugar, honey or jam to taste.
Celadonite oat milk to a boil. Also oatmeal porridge can be boiled in water. Stir in the sugar and salt to taste. Oat flakes pour in boiling milk, stir. The heat lower to medium and cook for about 10 minutes. The flakes are cleaned milled cereals. In the process special handling grain cereal is soft, thin, fast razvivayusheysya, however, it loses many useful properties. Except from oats, porridge can be cooked from rice, buckwheat cereal. Pour into ready porridge, refined olive oil, stir, cover and leave to infuse for a few minutes.
Rice porridge cooked in microwave reciprodate rice in running water. Pour cereal in a bowl suitable for microwave ovens, with a volume of 1.5-2 L. Pour the rice with water and place in the microwave on full power. Bring to the boil and cook for 4 minutes.
Drain and pour the rice milk. Add the sugar and salt. Mix cereal and cover with a lid. Install power microwaves on the average. Cook porridge for 5-8 minutes. Leave prepared rice porridge for 5-10 minutes to infuse before eating.
Useful advice
Add 1 tbsp oil in boiling water in which to cook cereals to porridge prepared faster and better seethe.
Advice 5: How to cook eggs in the microwave
How to boil eggs quickly? In the morning especially too lazy to cook Breakfast. What ways are there to make your life easier in the kitchen, but it is a pity to waste. It turns out that if there is a microwave, then it is not only possible to quickly cook eggs, but to cook.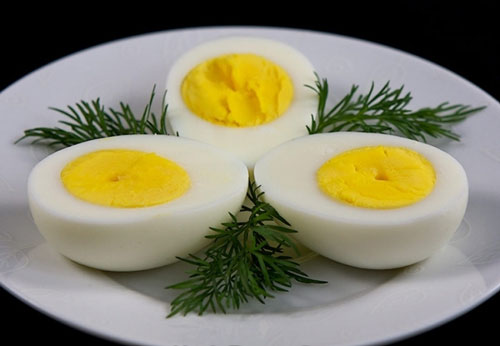 You will need
- eggs
- water
- no metal deep bowl
Sol
Instruction
In warm water wash the eggs and put them in a bowl.
Pour hot water over the eggs and sprinkle with salt to is not cracked.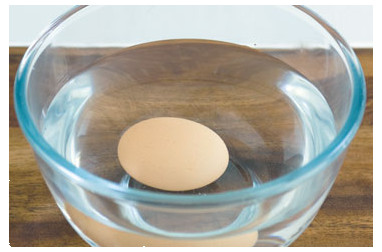 Put
in microwave
and turn on for 10 minutes. Eggs are cooked over easy.
To easily clean the shell, place
the eggs in
cold water. Once the egg has cooled, it is necessary to change the water and clean them in the water.
Note
If the egg floated when you filled with water, so it's ruined.
Advice 6: How to cook soup of saury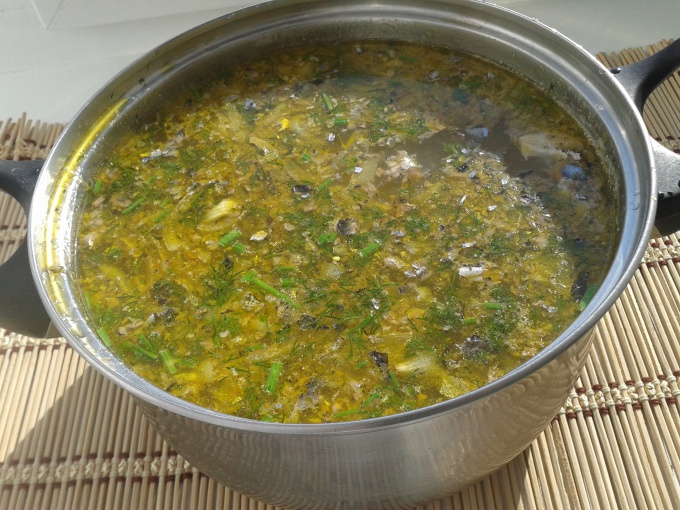 You will need
Two liters of water:
Bank "Saury";
Potatoes - 2-3 pieces;
- Carrots(medium) 1 piece;
- Round rice 2 tbsp;
- Onion(medium) 1 piece;
- Tomato paste 1 tbsp(to taste);
- Fresh herbs(to taste);
- Salt, pepper.
Instruction
Thoroughly wash the rice until transparent. I take always round because it is great for this soup. Put a pot of water on high heat, fell asleep there, our washed rice.
While water boils, prepare all the necessary vegetables. Clean the potato and cut into cubes. Carrots can be grated or finely chopped. Onions finely chop.

Once the water with rice to a boil, put the potatoes and put the fire on medium. Cook about seven to eight minutes.
Fry the carrots in vegetable oil, after three minutes, add the onions and saute for two to three minutes. Optional after frying onions you can add the tomato paste and to extinguish under a cover for five minutes. I add tomato paste according to your mood.
When the potato is ready, add the broth roasted vegetables. Cook on a medium heat one to two minutes.

Open the canned food. Saury with a fork shred directly in the Bank. Put in the soup and allow to simmer for a few minutes.
By the way, saury can crush and put in whole pieces, as you like.
Salt, pepper and add to taste the greens.
Note
Greens to the soup is great dill.
Useful advice
Rice it is advisable to take the round.
Not persolita, since canned and enough salt.
Advice 7: How delicious to cook crayfish
Every fan knows cancers as tasty and tender dish. It would seem difficult to mess up this product, which is not only a great snack to beer, but in and of itself is a delicacy. However, there are some important rules and some culinary tricks that allow you to truly delicious crawfish boil, please yourself and guests.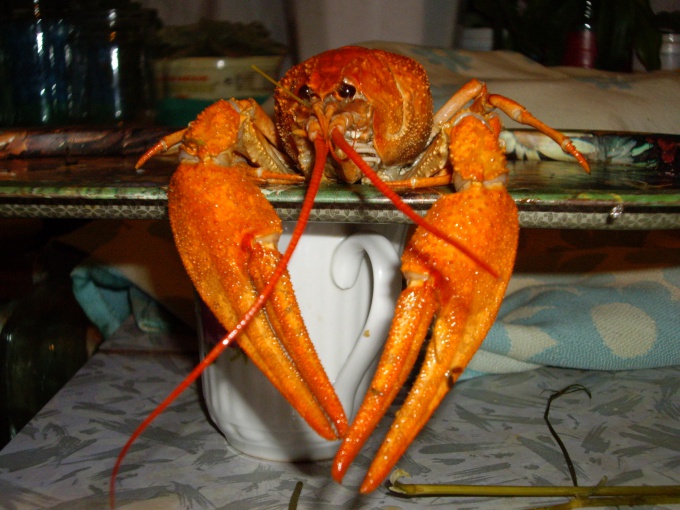 How to choose the crawfish, the dish was delicious
If you want to cook delicious crawfish, in any case do not buy the sleeping and especially frozen specimens. Take only living arthropods – otherwise the dish will not turn out quite juicy and tender. Crabs should be active, their tail is strongly pressed to the body, the armor shiny and clean. It is necessary to completely exclude dead specimens – arthropods deteriorate faster than fish and meat!
Gourmets especially appreciate crayfish medium size. Lovers of juicy lobster necks" it is recommended to select females that are more broad barrel-shaped tail. In October-November in the middle lane arthropods to thrive, and until the beginning of summer you will have a chance to buy cancer with delicious caviar. The male has a narrower tail, but the large claw – meat is also a great delicacy.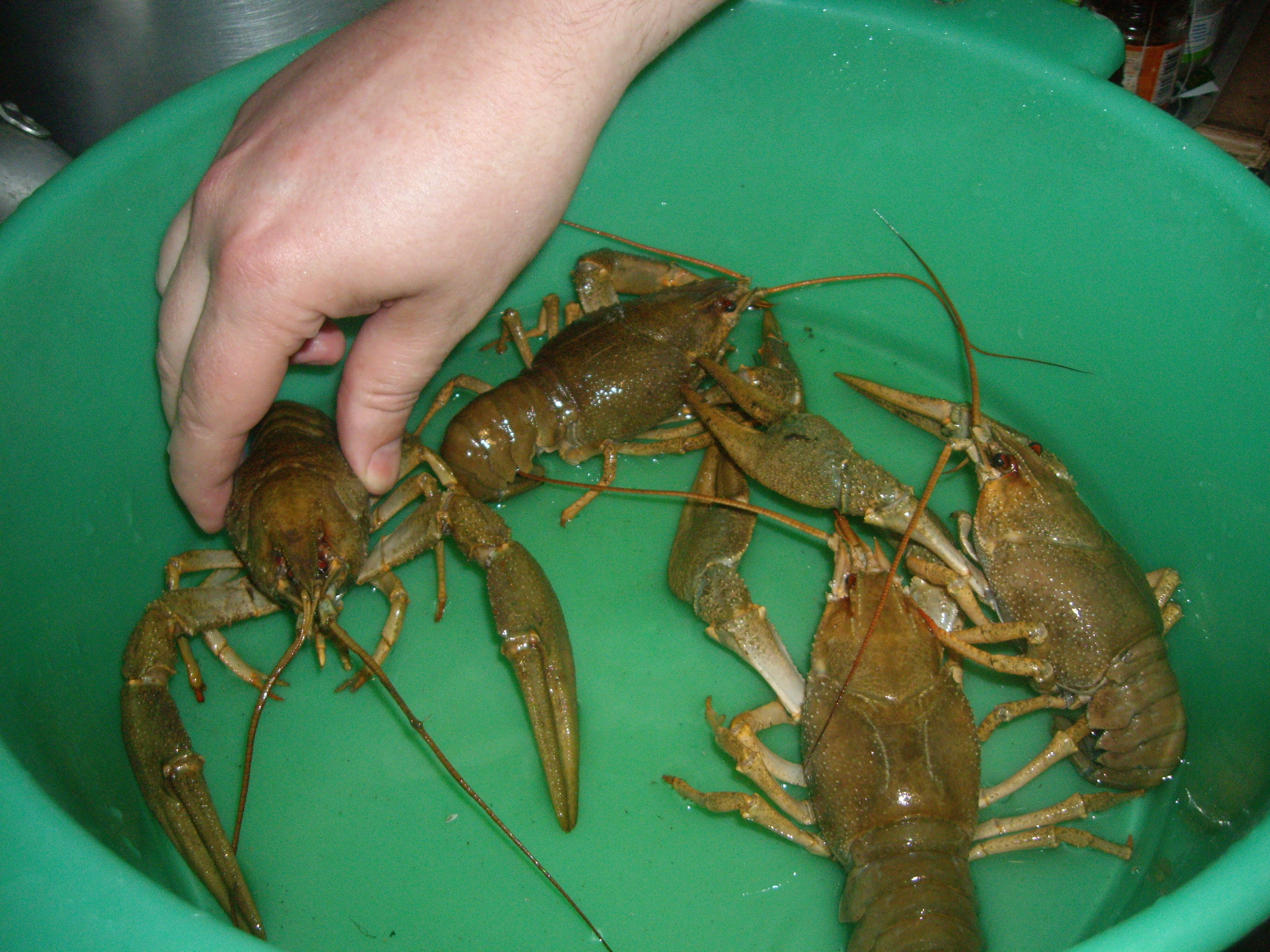 How to cook crayfish
Bought crayfish must immediately come home, put in cold water for 1 hour, then thoroughly washed from the sand and silt. It is also desirable to clean the shells with a toothbrush, but do it very carefully: live and active arthropods can injure you strong claws.
Bring water to boil and put into it to taste Bay leaf, allspice. A crayfish boil, add the dry heads of fennel – this spice beautifully aromatize a snack and completely disguising the taste of Tina. A little secret cooks note: pour in the pan a tablespoon of sunflower oil and boiled crawfish will Shine.
Put table salt at the rate of about 5 tablespoons per 2 kg of raw material. It is very important to consider the thickness of the shells – if the crabs recently changed them and they are thin enough to need less salt; thick protection from chitin poorly absorbs seasonings.
Drop crawfish in boiling water, firmly catching each by the middle of the back. To properly cook crawfish 15 minutes, until the shells turn red. After that, it is advisable to give food to infuse for 10 minutes in the broth in a sealed cover. Serve the crawfish to the table in small batches, the number of consumers. Leave the rest in the broth as an appetizer gets cold. Heated delicacy that pleasure.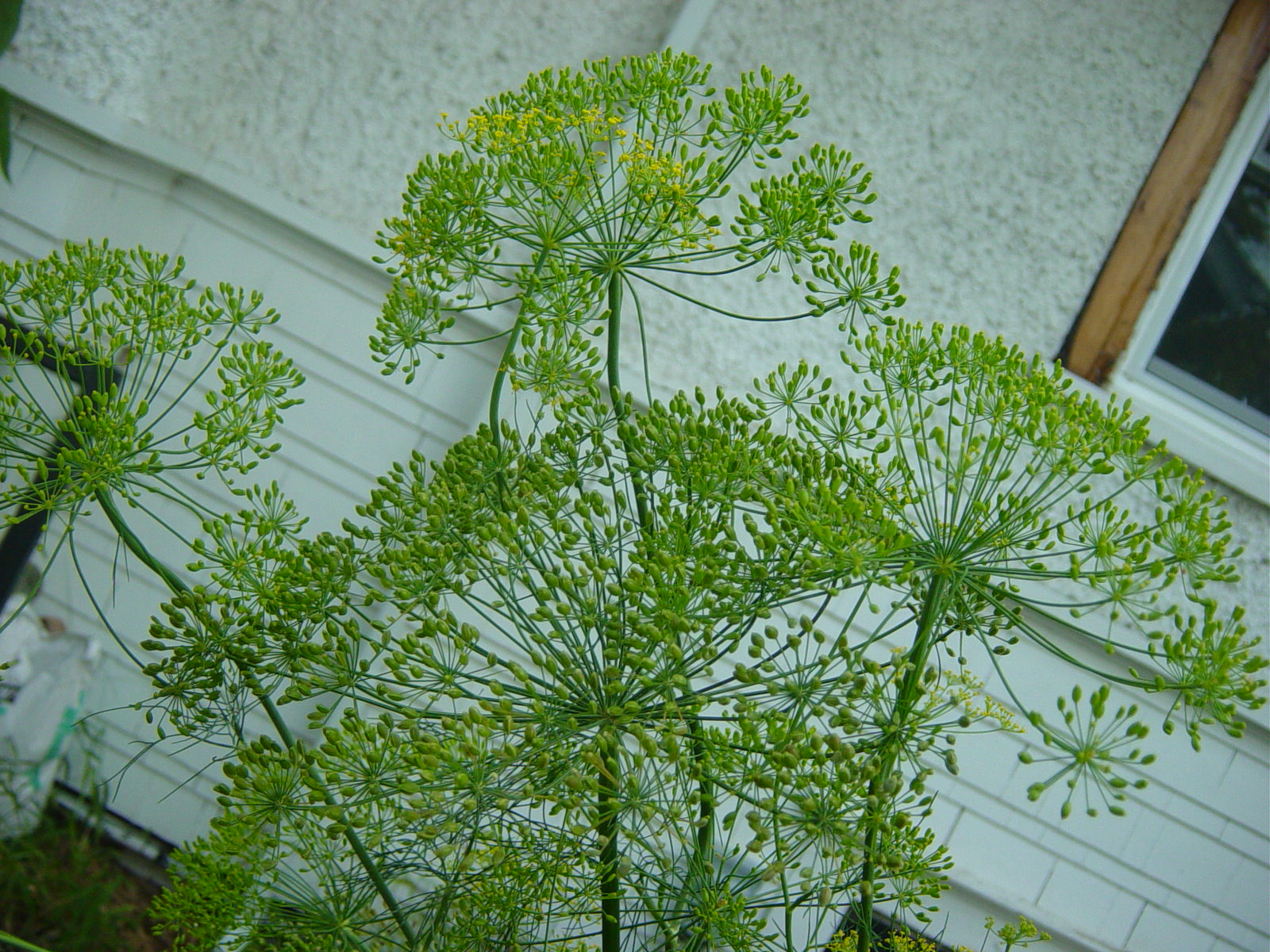 To cook a delicious crayfish: tips
Immediately after boiling, crawfish you can turn off the stove, put in broth sour cream at the rate of 50 g per two arthropods. It will give the dish a special tenderness.
Before cooking the crayfish, keep them alive in milk for 5 minutes, but no more, so fell asleep.
Some patient gourmets with strong nerves in front of the cooking process for two days kept arthropods in water and feed them buckwheat – stomachs cancers thus cleaned, and the meat becomes much more delicious.
Cook crayfish in the broth from light beer, cream, cucumber brine, taken in equal parts.
Apply boiled crawfish for our dear guests, you can toasted bread and sauce, in which consumers will dip pieces of meat. For gravy, mix in a Cup of mayonnaise, a tablespoon of black and red caviar, mustard (German and beans), chopped dill. Add chopped garlic (0,5 cloves), pinch of pepper, Tabasco sauce, and hold the gravy before eating in the cold for 5-7 minutes.
The broth for boiling crawfish you can put a bunch of cilantro, slices of apples and bell peppers, cloves of garlic and star anise and pepper.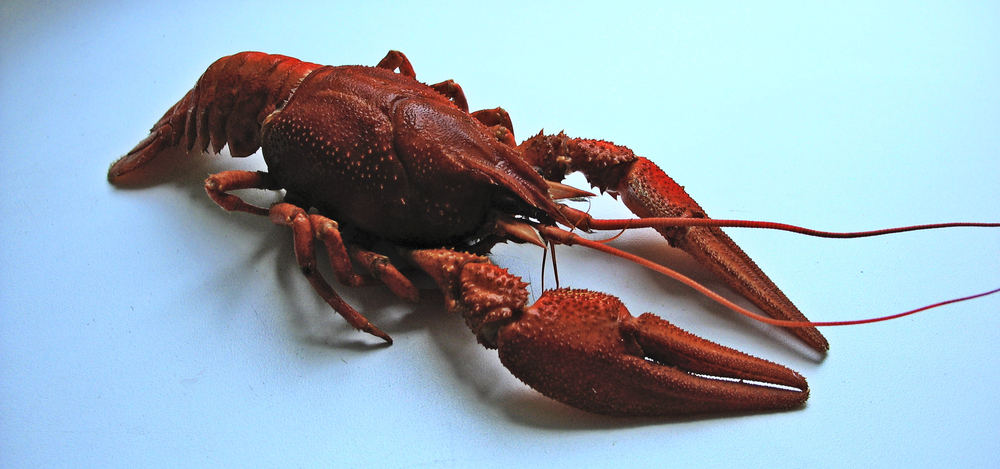 Recipes from crayfish
Hot, fragrant crayfish themselves are the ultimate snack with cold beer. However, if you want you can cook these delicious arthropods a variety of dishes. If you want to treat yourself and guests to something unusual, learn some original recipes from cancers.
Crawfish, steamed with white wine
Rinse well with 20-30 live crawfish medium size, put in a pan, add a branch of thyme (thyme), cilantro and dill, a tablespoon of butter. All salt to taste and simmer, covered for 10 minutes. Pour 200 ml of white wine and add 2-3 spoons of sour cream. Keep the pan on the heat for another 10 minutes, then put the crayfish on a dish, and the sauce, strain and serve with appetizer, fresh greens.
The crayfish soup and vegetables
Bring to a boil 2 liters of water, put into it an onion, roughly chopped a couple of carrots medium size, chopped in strips. Add to taste, allspice, Bay leaf and salt, drop in boiling water a few sprigs of thyme. Pour 25 ml of vinegar (9%) and 200 ml of white wine. Cook vegetables 20 minutes, then put in broth to 0.5 live washed crawfish and keep the pan on heat for 15 minutes. Turn off the heat and let the crayfish soup to infuse for 10-15 minutes.
Remove from the pan of boiled crawfish, remove meat from tails and claws, throwing the intestines. Cleaning arthropods bake for 15 minutes on the baking sheet in the oven at a temperature of 200oC to a crisp, and scroll in a blender, then put in a saucepan with incomplete tablespoon of flour and 25 g butter. All stir and fry, stirring, for 3-4 minutes. Dissolve the substance in a small amount of crayfish broth, strain and pour into the soup. Add a hot dish of crayfish meat, a Cup of boiled rice and season with two tablespoons of 20%-nykh of cream.
Minced crab and pork dumplings
If you already know how to cook delicious crawfish, you can stuff them with meat dough. The original full-bodied taste will have ravioli with crawfish-pork meat. For its preparation it is necessary to scroll through a meat grinder "neck" from the calculation of 6 pieces at 45-50 g of pork and a couple of garlic cloves and onion. Pour in the received weight 3 tablespoons sunflower oil, to taste salt and pepper, then stir everything thoroughly. Stuff the dumplings, cook and serve with soy sauce and mustard.
Cancer stuffing for puff pies
To prepare the filling for puff pastries 20 crawfish boil, remove the tails and grind in a blender. Fry in two tablespoons of butter 25 g of flour, pour in the received weight 25 g fat sour cream, to taste put nutmeg and salt. All boil, cool, then add crayfish and mashed 2 raw egg yolks. Stir until the stuffing for puff pastries will not become thick.