Instruction
Bleach used for disinfection and bleaching, consists of chloride, hypochlorite and calcium hydroxide. Because of these components it is not just changing the color of the fabric, as other means, and it burns forever. That's why to erase traces of bleach on clothing will not be able by any means. The only way to disguise the stain.
If you are ready to change the color of their things, paint it with special paint for fabric. It is sold in any hardware store. It is not necessary to boil clothes. She is perfectly painted and at a low temperature. The main thing is to add salt and rinse – a tablespoon of vinegar. These substances will enhance the color. However, if the bleach ruined a big plot on the clothes of dark color, paint it can happen unevenly. And during subsequent washings the stain can stand out from the background a lighter place.
Hide unsightly spot under a beautiful patchwork or applique. You can also sew interesting pocket or pristroit beautiful ribbon. In this case, your thing will be stylish, and most importantly – unique. Fantasy in this case can be unlimited.
If a drop of bleach got on one of the clothing items, try to unpick it to sew a new one. So you can replace the collar, cuffs, pocket or belt. But for this you have to find a suitable color and texture of the material. The lack of sewing skills would also not be a problem here, because you can always seek the services of a professional dressmaker.
Small spot on chest mask can be a beautiful brooch, and stained the hem to shorten or defer. Pick up a nice thread and make on the spot spot a few lines. They can be located not only along the hem edge, but also crosswise or across at all. Such stitching is to turn the rotten thing interesting and fashionable.
Useful advice
To even the color, do not try to bleach in the bleach thing completely. It is unlikely that the color will be uniform.
Advice 2 : How to remove stains from powder
The key to clean clothes is a good washing powder with a pleasant smell. Not all washing powders meet the basic requirements and in case of careless use cause additional costs. The powders that we use can not only leave behind
stains
on the clothes, but also pollute the environment.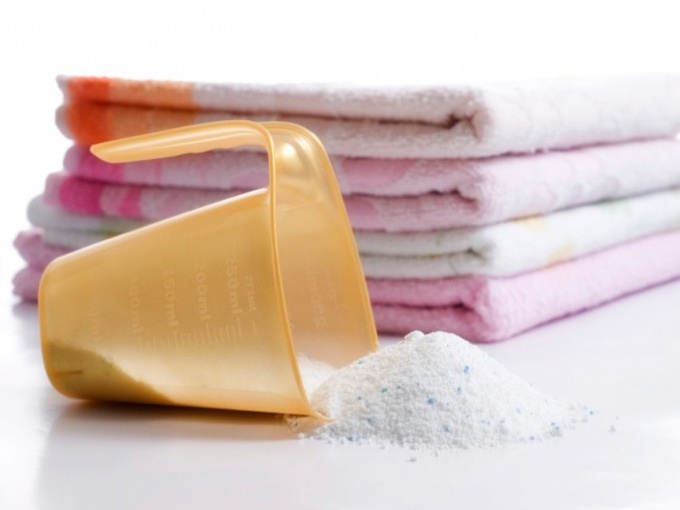 Instruction
Components contained in the washing powder can be divided into two main categories: surfactants and activators. The first category takes the place of soap, ensures high efficiency and good cleavage. Activators are enzymes, washing of the organic and protein dirt.
Universal powders are suitable for washing of products from any tissue both manually and in a washing machine. They perfectly remove the impurities. Powders supplements help to get rid of contaminants more difficult.
To remove stains from clothing, first, is to establish their origin. Fresh stains disappear pretty fast after washing, regular soap and soda. If you are sure that the stains on the clothes came from the washing powderin the first place, change the powder. Spots may be white or bluish white spots most often superficial and can disappear if the contamination simply rubbing a brush or piece of cloth.
If after the next washing on the clothes remained persistent stains from the washing powder, it is likely that the clothes are not well washed away. Load up the washing machine again and turn on the rinse mode. Or type in a basin of warm water and soak in it for half an hour, then rinse well. In that case, if that doesn't work, wash things in water with some liquid dishwashing.
The remains of stains from powder , try to remove with a solution of oxalic or citric acid. For this purpose in the glass of hot water, dissolve 1 teaspoon of acid, stir, then soak the polluted part of the fabric with this solution. After wash these areas with water.
On light or white fabric the traces of powder are removed using ammonia. Half glass of water rather than 1 teaspoon, a piece of cotton wet in the solution and apply to the place with the stain. Manipulation repeat several times.
Hydrogen peroxide also copes with pollution. Dilute a third Cup of water a tablespoon of hydrogen peroxide. Treat a mixture of those areas of tissue that have spots. Leave for 5 or 10 minutes, then rinse with water.
Note
Market makers are a huge variety of washing powders. To choose the powder that best suits, you have to try many types, but so far there is no tool, ideal for any Laundry. Therefore, for white, colored and black underwear is better to use different types of washing powders.
Useful advice
Laundry soap for many years helps to get rid of dirt and stains, so those things that cannot be machine-washed, it is best to handle it is soap. Then the stains of powder will not.
Advice 3 : How to clean stains from powder
Washing powder, synthetic detergent, without which today can not do any one a housewife. A wide range of stores of household chemicals allows you to choose the best option. However, if you use the wrong cleaning solution clothes can spoil the appear of stains, spots. Some soiling to cope pretty simple, in more complex cases, cleaning may be delayed.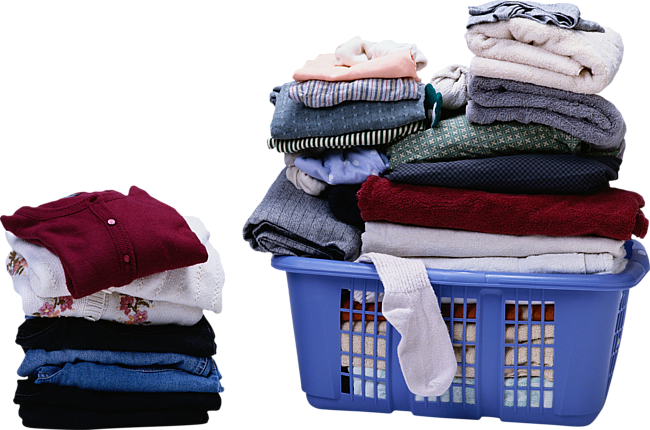 You will need
- thorough rinsing;
- means for water softening;
- bleach or non-chlorine bleach;
- if necessary: 3-4 tennis ball, detergent for down jackets.
Instruction
Use only detergents suitable to the specific type of canvas. Be sure to follow the manufacturer's instructions. This will protect you from unpleasant consequences of washing. Before buying a new bundle carefully study the composition, it can be formulated for colored or white clothes, delicate fabrics, wool, cashmere. Each mixture is its purpose. Thus, the active bleaching powder can discolor colored clothing, and "universal" means – to spoil the delicate cashmere.
Replace powder, liquid detergent, if you wash your outerwear with a layer of insulation. Synthetic crystals can stay inside, and after drying of a jacket or coat they will have ugly white stains. For products from down and feathers it is recommended to buy a dedicated vehicle Wash-Down&Clean or Hey Sport Daunen Wash – it completely washed off during the rinse, an additional care for natural insulation. In addition, when washing down jackets put in a tumble 3-4 tennis ball – they will beat the clothes, and at the same time beaten from her column the remnants of soap solution.
If the clothes had white stains from washing powder, your task is more thoroughly rinsed. Put the stained item in the washing machine and spin machine with clean water without adding detergent. Proscanie you can duplicate, and if necessary to run the program several times.
Soften water if it is stiff – it will help to rinse out the powder from the fabric and get rid of stains. You can use fabric softener, suitable for the type of fabric. Another option is to add a small amount of baking soda from the calculation of 1/2 teaspoon per 1 liter of liquid. The optimal solution is to install a filter to soften the water, then the wash will be more effective.
Sometimes after soaking or washing clothes with powder on the cloth appear blue-
green spots
. This usually happens when using compositions containing blue dye. If it is bad to dissolve the crystals in water, the bluing pigments and dyes (such as ultramarine, Indigo-Carmine, Paris blue, aniline dye) can stain fabric.
Colored spot from the powder print with white cloth with the bleach, dyed fabrics - chlorine-free removals (for example, means "Eared nannies"). However, before treating stains is sure to test the colors on the stability of the active cleaning compound. If you are confident in your abilities, contact a dry cleaner.
In order to deal with stains from the washing powder during subsequent washings always fully dissolve it in water and the proper temperature. You can check it by examining the manufacturer's tag on clothing and information on the packaging of synthetic detergent.