Instruction
Focus on your personal plans for your future. Consider, where do you see yourself in five, ten and twenty years. To choose
a profession
means to define your lifestyle. Often about the characteristics of different professions are judged by appearances. For example, the famous surgeon shown on television, he is known and respected by the students and the many doctors and doctoring tempting and noble deeds. But in order to get to that position takes a lot of time to spend standing at the operating table, sacrificing their health and personal life. You need to be ready at any moment to go to the patient in need of your help. Therefore, to avoid mistakes, to collect information about different professions, learn the specifics of future work.
Examine your inclination. The areas that you especially like is not on the level of income of individuals, namely by occupation. If you like skiing, you should not go to learn to be a programmer, because this specialty is in demand. It is better to develop in the favorite direction to find the position of instructor, or another related specialty.
Think about their abilities. Not only explicit, but also hidden, which could you to show. If you love art and literature, you are unlikely to become a talented engineer. Look at yourself as if from outside - if you have a tendency to generalize or do you like everything "sort through"? If you like to think globally and easily perceive a large amount of information, you'll make a good analyst, economist or head of a high rank. To work in these fields need to be able to think strategically. But if you like to dig into the details and pay great attention to the details of the process, all actions are performed sequentially, step by step - you have a good chance of becoming a doctor, a journalist, an accountant or an engineer. Ie you are able to work in areas that require a meticulous and diligent execution of each action.
Specify the source of his motivation in the evaluation of events, is it internal or external. Ie, how will you know how well you did the job. If you value an evaluation of your work other people, then you have the extrinsic motivation prevails. You'll make a designer, a waiter, musician, journalist, administrator and representative of those professions, which provide for the execution of the instructions drawn up by other people. But if you apply their own assessment criteria for their work, so you have dominated the inner motivation. You rarely listen to the opinions of others and are responsible for the decisions taken. You'll make a representative of creative professions - a musician, an artist or a poet. And you will feel comfortable in the role of head of supply Department or implementation.
Choosing a profession, focuses not on the opinions of others, and their vision of the future. Those professions that were "fashionable" 15-20 years ago, now may be not popular, because technological progress does not stand still. Gather as much information as possible about the different specialties, "try" them for yourself and make an informed choice.
Advice 2: How to find a profession for themselves
The choice of a profession the task is as exciting as it is challenging. Some people spend their whole lives in search of their true vocation. Even if you think that doing what you love and get paid for it, unattainable dream, think, but is it really? Yes, if you can't sing, you don't want to be a rock star, but maybe you should look at the profession of music Explorer or DJ on rock radio? If you understand what you really like to do, to choose a profession for yourself will be much easier.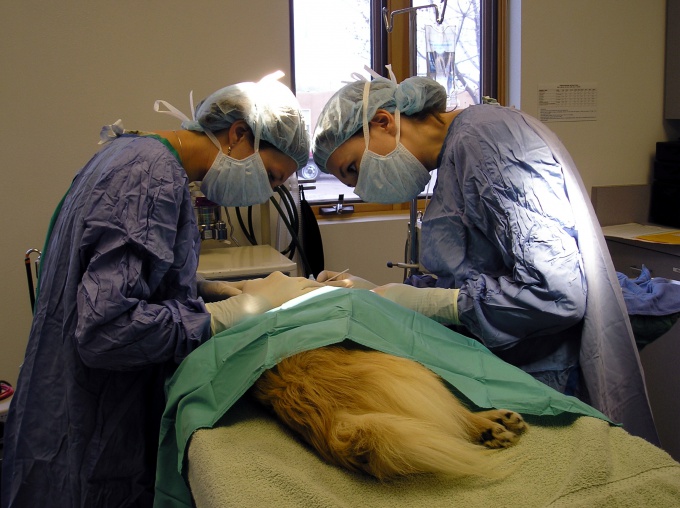 You will need
Paper and pen
Internet access
Tests for career guidance
Instruction
Ask yourself the following questions: what activities would you do even if you didn't get paid? What do you like doing in your spare time? There are things about which you enjoy reading and are ready to talk to night? Write down their answers. This will help you to organize thoughts.
Talk to your family, friends, teachers about what areas they think you show certain talents. Ask each of them to call three of your talent. Write down all responses and note the most popular.
Walk a few tests devoted to protransilvania. Perhaps they will give you some new ideas.
Think about what is truly valuable and what is secondary. If you want to be, first and foremost, a good family man, then maybe you should not choose a professionassociated with frequent travel. If you want more autonomy and independence, then you will not do the profession associated with the rigid corporate rules and a clear hierarchy, such as the profession of a military pilot. Think about the lifestyle you want to lead. If you want to get off work exactly on schedule and spend the weekend at his pleasure, the work of the ambulance doctor, with its irregular shifts is not for you. But dentists are rarely the people there.
Compare all the answers and find those careers that you are really interested and you have talent. Think big. If you like fitness, you can become not only a fitness trainer, but also a star fitness gear, fitness model, journalist, writing about fitness. If you have some Amateur hobby, perhaps you should obtain a professional education in relationship with him and to create their own business. Make a list of attractive professions.
Search the Internet for articles related to the prospects of your chosen profession. Some of them will be always in demand in any economic downturn. Others will bring in more income, but also involve greater risk. Some will require long years of study and will begin to pay dividends many years later. Are you ready for this? Remember that you need to find a balance between what you interested in doing and what will bring you income. However, this advice is not perfect. Many experts dealing with issues of self-realization, argue that truly a favorite thing will always bring you financial profit, enough to live happily ever after.
Find in the Internet the blogs and journals of people who made a career in your chosen fields. Read what tasks they have to solve every day difficulties to face. So whether you imagined this work? Try to go on a tour or even training in a firm engaged in that is interesting for you. Ask friends and relatives if any of their friends of a person operating in the attractive region. Ask to arrange a meeting with him and ask questions about his profession. Ask yourself why you need to start your career.
Sign up on sites on job search and see what are the requirements head-hunters to people, your chosen profession, what the payment industry, the average offer, what skills are an advantage when applying for a job in your chosen field.
Try to find the opportunity to look at your chosen profession from the inside. If you are attracted to the work of the designer, arrange for the summer by courier to the advertising Agency. If you want to be a lawyer, work as assistant Secretary at a law firm. If you want to be a vet, go volunteer at a veterinary clinic.
After all the research, cross out from the list those occupations that, on closer examination, turned out to be not so attractive, not meet your requirements of self-realization, ethical norms, way of life and will not be able to meet your financial needs. Remember that your task was to reduce this list to one case, which you would, no doubt, would like to dedicate part of his life.
Useful advice
When choosing a profession, listen to the advice of rodstvennikov and friends, but first and foremost listen to your heart and believe in yourself. Many successful people overcame the skepticism of others on the path to career heights.
Advice 3: How to choose medical profession
The doctor is one of the most noble professions in the world, and it is not surprising that many children in the future I want to become a doctor. Those who have kept this desire to the graduating class, faced with the question: what the medical profession to choose?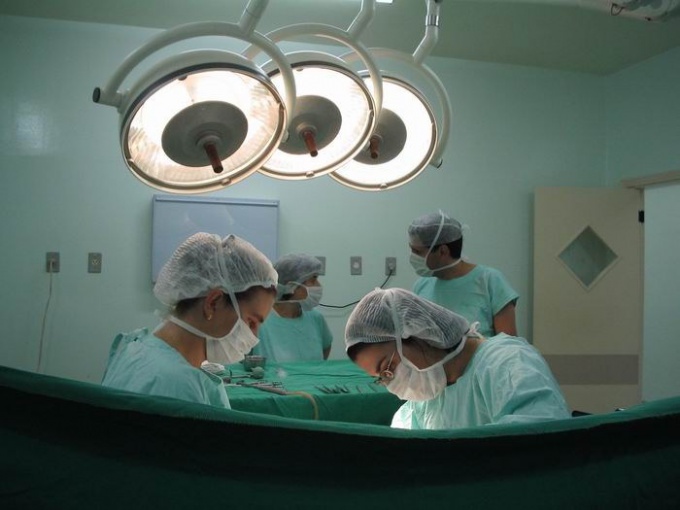 Instruction
Most medical Universities have several faculties, preparing specialists of medical Affairs, pediatricians, surgeons, dentists and pharmacists. That's a good place to start your choice. If you are interested to communicate with children, it's worth thinking about Pediatrics, but those who are not afraid of the sight of blood, may be suitable for surgery. Dental school attracts students who are interested in good earnings because private dental clinics very much. The medical faculty provides, perhaps, the wide variety of specialties: medicine, ophthalmology, functional diagnostics, neurology, neurosurgery, forensic medicine.
The choice of doctor depends on your preference, views about the medical profession. Training in medical school takes about 8 years, so that is very good to consider the choice of profession, so you do not regret your decision, doing the unloved job. Thanks to such a long time of training, in medicine virtually it. Specialization in medical school usually begins with the third course, and before students study a set of comprehensive disciplines and learn the basics of medical practice.
If you are unable
to decide
, whom you want to work in medicine, read the specialized forums where doctors talk about their work, study the labor market to understand how much income you can expect by adopting a particular solution. Ask yourself the question what you want to achieve in the medical field? How imagine your life in 10 or 20 years? Now the most profitable and sought after medical professions are considered to be dental surgeon, massage therapist, cosmetologist, obstetrician-gynecologist, ultrasound specialist. Naturally, all this repent mainly private clinics. In public hospitals the biggest salaries of neurosurgeons, gynecologists, cardiac surgeons.
However, the mistake is to choose medicine only out of a thirst for money. In Russia, there are many more lucrative professions, which are not connected with responsibility for human health, do not require constant communication with people who are sick are not as long and difficult to learn as any medical specialty. You need to be sure that medicine is your calling. By the way, in choosing a specialty will help you open days held in all faculties of medical schools in the spring, preparatory courses and sections of pre-University training, where you'll learn about each job in more detail.