Visit the main Botanical garden of RAS, located near VVC. The Park has an exposure of plants, divided into geographical zones of the Caucasus, the European part of Russia, Siberia and the Far East, Central Asia; here you will find a garden plants that bloom only in the shade, Japanese gardens. The diversity of the landscape complement the small ponds, the river valley. Entrance to the Park is free.
Adjacent to Botanical gardens, Ostankino Park. It includes a well-preserved architectural monument of the XVIII century, the Museum-estate "Ostankino".
In Sokolniki Park, while regular events and various offices and other structures, you can easily find elk, not even going with any of the radial avenues. In the winter the track is filled with ice, turning them into a skating rink. The Park entrance is paid only on the weekends.
One of the largest parks in Moscow is Izmailovsky Park. It has diverse flora on its territory there are ponds and streams. It also has a Park of culture and recreation with the rides, ice skate rentals, boat station on a small circular pond.
Not inferior to the Izmailovsky Park area and natural-historical Park Kuzminki-Lublin. On its territory there are ponds with boat stations, streams, dams and beautiful bridges, green hills, beaches, amusement Park. In addition, you will see the "Park of the twelve rays," the manor Golitsyn, the annual "festival of flower beds" and the only preserved stretch of the ancient road, which the Russian soldiers went to the Kulikovo field. In the back of the Moscow estate of Santa Claus. In the centre there is a military equipment, standing on pedestals, paintball, karting, climbing frames.
Park named after the 850 anniversary of Moscow in Marino is a good place for a stroll. Located along the Moskva river, it has pier river buses, different attractions, sports, children's and pop sites.
On the territory of Tsaritsyno Park, is a Park is a good place for relaxing walks. A lot of people walking and reconstructed the Grand Palace, surrounded by beautiful flowerbeds, and a pond with a dynamically lit fountain.
Another Park, maintained in good condition, is "Kolomenskoye". On its territory there are Apple orchards, and temples of the 16th and 17th centuries, and well maintained paths and clean lawns. These places are reminiscent of untouched nature and types of bygone centuries. In winter you can skate with steep mountains on sleds, and warm easily in the nearby pancake houses and coffee shops. Kolomenskoye estate and Park of the 850 anniversary of Moscow river and connects route.
Bitsa Park is a big Park with small rivers, ponds, and streams.
Neskuchny garden and the
Vorobyovy Gory
— the neighboring parks on the slopes of the Moskva river. After watching the passing boats, you can go up to a small pond where swans float, and then the observation platform of Sparrow hills.
Silver forest – is a unique Park with a two hundred year old pine forest and many beaches, Bottomless lake and magnificent scenery.
Saturated current attractions, cafes and restaurants and the famous Gorky Park. It also has several ponds and is light and music fountain.
Alexander garden is small but interesting Park that gives the opportunity to relax on the lawn and in the center of Moscow. In some places there are large slopes. Sitting there, you can enjoy nature.
In one article, of course, impossible to describe all parks, so listed here are only the most famous of them.
Advice 2 : Where to go Friday night
When the work week is over, I want to relax already on a Friday
evening
, to create an atmosphere of anticipation of the weekend. Therefore it is necessary to consider in advance how to spend your leisure time.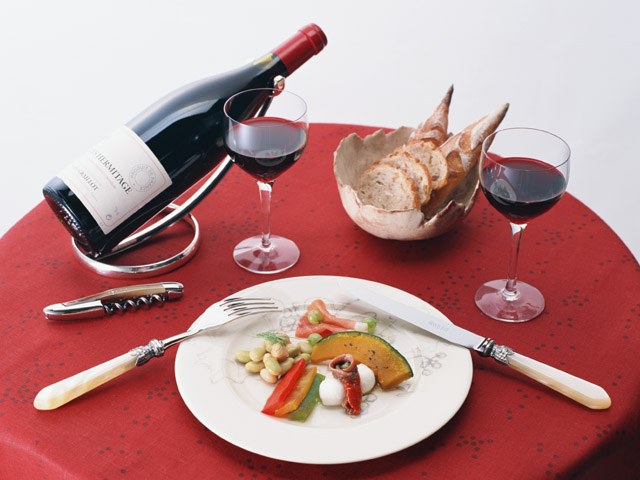 You can book for a weekend place in a country house getaway or camp site. Even if the departure is scheduled for Saturday morning, Friday you can spend together with those who will keep you company this weekend. The main thing - to agree with the others in advance. If possible, go on a visit together to collect things, to clarify all organizational issues and gradually begin to relax. If you like night parties, wear the most beautiful outfit and go there, where never extinguished the illuminations, and music plays. A fun and noisy evening you will also provide a trip to the bowling center, sports bar, pub or European style. Prefer a more relaxed vacation? If you fit a billiard club, a cafe with a chess table or any art cafe on relevant topics. In the past often organizes film screenings or, for example, tea tasting. Very interesting to spend the evening at the theatre café, and even better – see a show at your favorite theater.But if you want to devote a Friday night to your child, order your tickets to the puppet theatre or the theatre of shadows. Whole family you can also go to the skating rink, where not only Polish your own skills, but also teach someone from home skating on the ice.Romantic option for two dining experience with a small number of tables. If you want to do something nice for the second half or make a date, invite her to a nice restaurant - this classic option will always have handy. Why not invite your favorite person to dinner at your house? Even if you have been living together, say second half that Friday, his or her a surprise. Return home early, prepare your signature dish or something exotic, which had to prepare was not possible. Don't forget to lay a special festive tablecloth, light some candles and chill a bottle of its favorite drink.
Advice 3 : Where to go Friday night in Moscow
After work on Fridays especially I want to relax. Moscow offers many options for leisure – theatres, fancy restaurants, leisurely walk through the streets and parks, noisy clubs and museums.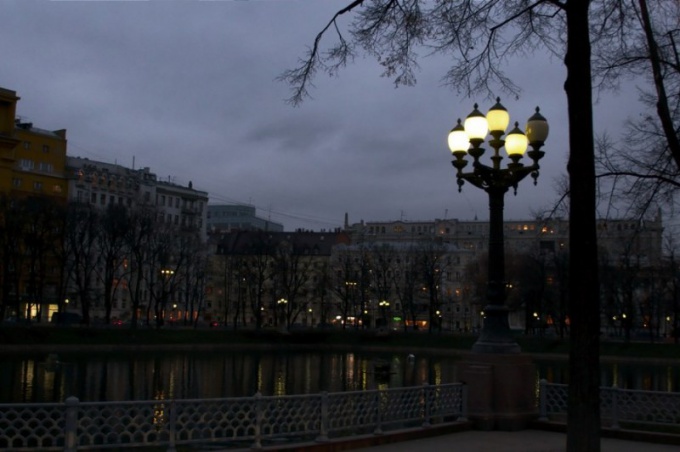 Instruction
Relax in the Friday, going to the theatre. Musicals, Opera and operetta, ballet, conceptual performances, or even theater cafe is a good evening choice. To go to the theater better, of course, in the company of a loved one. Lovers of vivid impressions will find an interesting musical "the little Mermaid", it is composed entirely of beautiful, melodic songs, stunts and romantic love line. A joint campaign that will leave a lot of pleasant experiences. If you like it hot, buy tickets Chicago, wicked story, breathtaking dance numbers and the music will make your evening unforgettable.
Restaurant "In the Dark" also will appeal to fans of acute impressions. Here you can dine in complete darkness, without any light sources. The service you will be served by blind people, and visual deprivation will allow brighter to taste the exquisite dishes served at this restaurant. If you want to experience such an adventure, plan it in advance, because this project is popular.
Fans can stroll on Friday to walk around the centre of Moscow, to look at the legendary Patriarch's ponds, to walk on the squares and boulevards. Moscow at any time of the year a wonderful night. The only thing that can spoil a good walk, severe cold or rain. In this case, it is better to sit in a cafe or theatre.
Major Moscow museums this year, work until eight in the evening, so you can wander through the Tretyakov gallery or the Pushkin Museum. In the evenings the halls are half empty, no one will disturb you to enjoy your favorite paintings or sculptures.
And of course, Friday night you can go to your favorite club with live music or dancing. Where we drink some beer or favorite cocktail and unwind after the working week.