You will need
- The Charter;
- the constituent contract;
Protocol, position, decision on establishment of organization, appointment of Director;
- certificate of state registration as a legal entity;
- the certificate on statement on the account in tax authority;
codes of the state statistics Committee;
- certificate of incorporation;
- the documents certifying the assortment list and volume of traded goods, terms of transportation, location of food;
- commodity-accompanying document;
- invoice indicating the time, date, term of realization of perishable products;
- a document certifying the right to use premises;
- personal medical record card, a warning card about sanitary violations.
Instruction
The first thing you should do is to go through the candy shopm competitors under the guise of an ordinary customer. Pay attention to how stores are decorated, what kind of sweets and at what price filled the shelves. Ask the sellers product names, which is more than total demand. Thus, you will identify up to 10-20 types of chocolates that are worth a purchase in my shop in the beginning. And, finding out the pricing policy of competitors, you can make your sweets lower that immediately attract to you buyers.
Choose a suitable place for your shop. It should be comfortable, but at the same time spacious. Don't forget that storage of candy and other sweets need a lot of space, and over time, the range will increase. So grab a room for rent "room for growth". It can be located in a noisy shopping Mall, or in a separate building.
Convenient both for you and for buyers will be the format of the store type of "supermarket". People can freely walk between the candy stands, looking at the range of products and to collect any Goodies in the basket. And you, in turn, will save on sellers.
As for the sellers, good, if they understand the products at a high level. It is desirable to know all the names, to be able to build the scale of the popularity of certain types of candy. Also it would be helpful if the seller is familiar with their goods, because you try personally, he will be able competently and colorfully describe the taste and composition, to advise exactly what the buyers want.
Purchase to start about 30 kinds of chocolate and 15 kinds of caramel. You can also make in range of store and other sweets: cookies, ice cream, halva, marmalade. Then you will know what types to purchase more, which made to the list and which to get rid of. With the right approach and attention to customers, your store needs to expand and prosper.
Thanks to the colorful wrappers, the interior of the store only need to fill in to he emphasized and drew all the eyes of buyers is the candy. So you should prefer plain design in bright pastel shades with a small interesting accents: photographs, pictures, paintings.
Collect all the documents to open a shop, will receive a permit for vending activities. Buy and register kontrolno-cash car hire sellers and find suppliers. After all the procedures safely proceed to the realization of products that will delight both children and adults.
Useful advice
Be sure to read all laws and regulations, the requirements which must be followed in the retail trade.
Advice 2: How to open a store with candy
To open a storethat sells candy, you must arrange a legal entity to find premises, equip it, obtain regulatory approval, hire staff, to have the goods and start trading. It would seem that everything is simple. But in fact there are dozens of "gotchas" to consider which means to protect your business at a very early stage.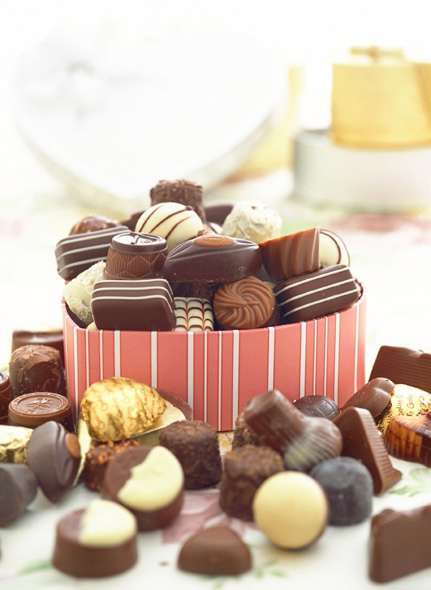 You will need
- legal registration;
premises;
- resolution;
equipment;
- the goods;
- staff.
Instruction
Develop a business plan. Describe the pros and cons of the products that you want to sell; who will be your main buyers; why they will go to you. If you do not know the answer to the last question, definitely find it. This is the unique selling proposition, about which wrote the famous th marketing F. Kotler, and without which under modern conditions of high competition , the store did not spin. Provide in this document a description of the financial model of the future business. Be realistic, do not uprate the expected arrival of the funds and do not underestimate costs. Than the "life" of a business plan, the more likely that the business will be profitable.
Make a list of requirements of the room. Among the key – it should be at the intersection of pedestrian or car traffic, in that place above all the concentration of buyers. Like any branded outlet, a storethat sells candyshould be placed in the area where it is easily accessed from the nearby streets, it is highly desirable to have a subway station or stop ground transport. With regard to the competitive environment, try to choose a place with no hypermarkets nearby. As a rule, buyers are merchandised in them, because to save the time of trying to buy their "food basket" in the same storeE.
Order the development of the technical plan and its implementation. How to arrange furniture trading hall and subsidiary premises, depends on how the staff is easy to work and customers to shop in your storeE.
Purchase and place equipment. Get the documents for the trade, from the fire inspection and Rospotrebnadzor. If your storehas some deficiencies and the Supervisory authorities ordered to correct them, do it as soon as possible.
Develop assortment. Store that sells candyshould have a full line of sweets from dear sets of chocolates to lollipops. Don't forget that products should be designed for different audiences. Kids can draw parents into your store; grandmother buy you your favorite candy to drink vprikusku with tea; the business – looking for sets to gift those or other influential ladies that affect their business; lovers are coming to you to make romantic gifts to their girlfriends. The fuller range of chocolates presented in your storee, the more customers and higher revenue. The only caveat: don't forget about the promotion. Without advertising and PR you're likely to leave is not recognized neither those, nor others.
Advice 3: How to open a small clothing store
Opening a small business can be an arduous task, and small clothing store is no exception. Fashion, brands are constantly changing, and all this affects sales in retail clothing stores. The main thing here is to set the right direction from the beginning.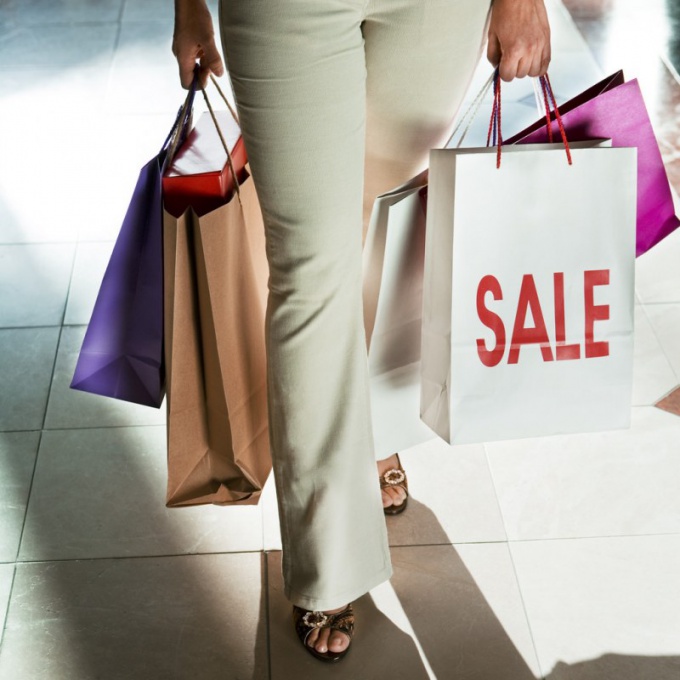 Instruction
Create a business plan. It should describe all aspects of the work, especially in the beginning, what resources are needed to sustain the business. The plan should be comprehensive and include a detailed budget narrative. Examples of finished business plans can be found on the Internet.
Think about the target audience. Who will be sent to the store? What clothes will you offer? A small shop of clothes is not a big Department store that can satisfy all buyers. Boutiques usually spetsializiruyutsya on a particular line of clothing. Also a small shopyou only sell women's clothes or men's only. In this case, remember that women statistically spend more time and money buying clothesthan men.
Get the necessary licenses. The business can be registered as individual entrepreneur, partnership or Corporation. Choose what suits you best.
Find supplier. It is also crucial for success in business. Supplier, manufacturer or distributor will supply the store with clothes in accordance with the latest trends in fashion. The supplier will also help to determine the amount of profit from the sale of various items of clothing. Look at the schedule of supplies and prices for them.
Select a suitable location. Depending on the nature of the business and the type of storeand clothes should choose its proper location. For example, a boutique with expensive clothes it is best to place in a shopping Mall or Paris. Shops with inexpensive clothing and high discounts suitable for industrial area with low rent. Location will have a big impact on the type of clientele.
Decorate the store. It should have appropriate atmosphere. For example, it can have soft lighting, carpeting and other materials that help to make the space cozy and comfortable.
Advice 4: How to open a profitable business
It is impossible to start a profitable business with lack of experience and talent in any particular area. In addition, you should choose products or services that really interest you, then you will be able to properly present them to future clients.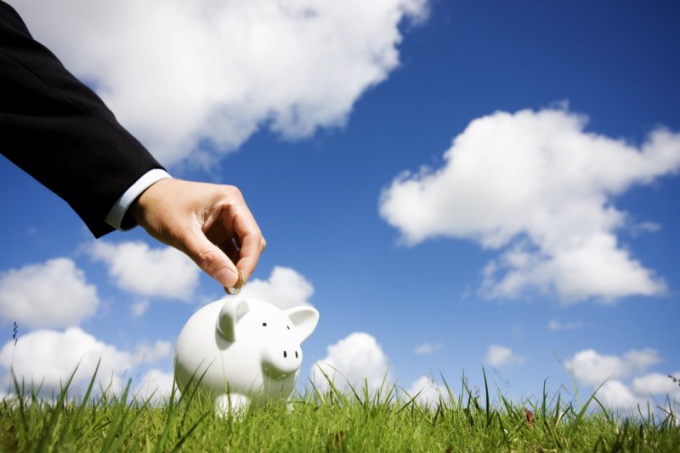 Instruction
Write a business plan and include milestones that will need to go through to successfully build a profitable business. Use the business plan to financial reporting.
Find as much information on your industry, examine current trends in the market and competition features. Use these marketing agencies.
Describe all your strengths and weaknesses compared to main competitors. Use your strengths to choose the right direction for further development. You need to raise the level of production to a qualitatively new level, to increase the number of loyal customers.
Make sure you fully understand your target audience and characteristics of customers. Conduct more research and surveys of target clients to understand what products or services they need. Ask them how much they are willing to pay for the proposed products. Use your marketing research to determine correct pricing of the company.
Find the right supplier of products, if you are selling a product. Please refer to theme website for more information about the wholesale distributors. Put ads in various trade magazines related to your industry. Contact the responding wholesalers and manufacturers. Select those that offer the product delivery to the most optimal conditions.
Select a location for your business. Make sure that you are opening a retail store in the area where concentrated target audience. Choose the most profitable area in the business part of the city, for example, if you sell expensive clothes or jewelry.