Instruction
Happy with the structure and style of business cards. If you are preparing for academic competition, try to present themselves and their work clearly, demonstrating real achievements. Participation in creative competitions, you can be creative and surprise the jury not only their abilities, but also diverse background and talents. From the theme of the competition depends on the probable choice of costume. Try to dress so that your look blends seamlessly with a business card and General environment.
Decide how you will present your business card. You can write the text on paper or type on the keyboard and save the file on electronic media. Don't rely only on your memory and make a copy. The jury also need to give one instance. Be sure to provide basic information about yourself: surname, initials, age and, if necessary, education and place of work.
Show in the card of their talents and achievements. If you are waiting for a creative competition, make the main emphasis on the theme of the contest, and in addition, include in the script mention of other abilities. Make your presentation logical and structured. Don't do business card is too long, the normal duration of submission should not be more than 10-15 minutes.
Record music for business cards, if appropriate. Starting from the theme of the competition, pick a dynamic entry to create the appropriate viewing experience. If the competition takes place between employees or representatives of the same profession (e.g. teacher or educator), make a background of classical music or nature sounds that just decorate your view.
If the room has special equipment (dvd or projector), prepare a slide show made of photos that characterize your abilities. This collection better to do on a particular plot, is able to show you as a diverse person.
Advice 2 : How to introduce yourself in poetic form
In some situations it would be appropriate to present themselves in poetic form. Usually, such performance is impressive, especially if it is done correctly. However, despite some subtleties, it is feasible.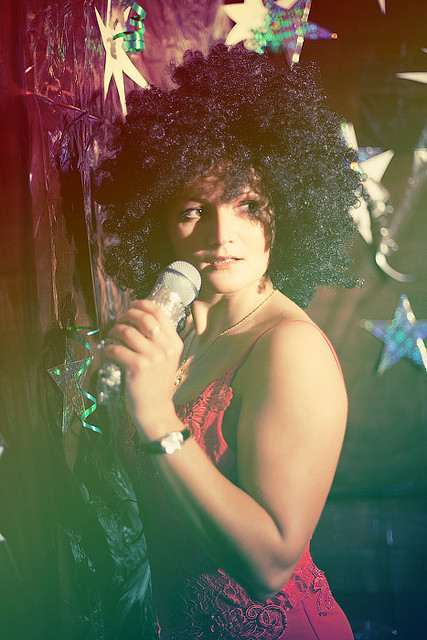 Instruction
To get started choose a poem that would fit for this case. Note that you can praise yourself, to compare with the great, and so is simply bad taste. The poem should describe some trait of your character, Outlook, attitude. The idea presented in the verses somewhat artsy (if the other participants do not intend to), but because success depends on the penetration and accuracy of a chosen poem.
If you do not find anything suitable - write the verses themselves. First define the idea of the work - what are you going to write, then intonation and rhythm (number of syllables and the location attributable to their accents). Choose the right meaning of the rhyme. Try to avoid imprecise and verbal rhyming, it always looks very unprofessional (example: got-tired shoes-oxfords).
Practice poems at home in front of the mirror. Read them out loud, the voice should sound somewhat louder than a normal conversation. Try to read expressively and clearly pronounce all sounds. You should not swallow words at the end of sentences, they must be heard clearly, but because of the long lines gain more air.
Most likely, you'll need a small speech, preparing the listener to the view in poetic form. This should be one, maximum two introductory phrase. For example, a short greeting and message about what you will now read the verses. If poetry is not at all clear describe/represent you should be included in pre-speech small sentence explaining the connection between you and the selected poem.
Speaking in front of an audience, be confident. To suppress the excitement, take a couple of deep breaths. Don't look at people's faces, look at the wall or over their heads (from the stage).