Instruction
Different reasons force users to make new accounts on those social networks where they are already registered. Someone forgot the password to the page or Inbox that someone wants to change the circle of acquaintances or have different pages for friends and formal conversations, someone wants to just listen to music on the Internet, but to remain in solitude. Unfortunately, free access to social networking and have criminals who use additional pages for any illegal purpose. To stop it, the administration can create new ways of protection.
If you are already registered in the system any social network, your Inbox, ' which was the confirmation of registration, remain recorded in the site system, and re-create account with this address it is impossible. For the new page you will need a new email address.
Each user can create an unlimited number of e-mail addresses; take advantage of this opportunity before the re-registration on the website.
Make sure your mailbox is active. Log it proceed to registration. Open the site on which you want to create an account, for example, a social network "Vkontakte". If this automatically opens your first page, exit it by clicking on the "Exit" button in the upper right corner of the website. You will see the login form. Since you can't enter data the old page, click "new user Registration".
Fill in the registration form the new user. Write your name and click "Register". As a next step, specify your gender and click again on the button "Register". To start searching friends, respond to the following queries of the system: provide information about your education and search for friends at school. However, you can skip this step.
In the section "complete registration" you need to enter a mobile phone number to bind your account. Your personal information will remain secret, but will increase the security of your page. After a few seconds your phone will receive a free SMS with a code that you will need to enter in a special field on the website. You can now link your new page to your mailbox, if you need a letter of alert about what is happening on the site.
Registration on the sites Facebook and "Classmates" does not require entering the phone number, but when you register you must specify a new email address that is not associated with any of these sites. To do this, just leave your first page and click "Register." enter the information requested by the website and continue the registration. Follow-up step to the specified e-mail will automatically be sent a letter. Open it and click on the link to confirm your registration.
Some torrent sites do not allow re-enrollment for no apparent reason. They require a unique user id, not your e-mail. So you'll need a second computer to create a second page.
Advice 2: How to create your page for free
No company or public organization anticipates the opportunity to Express themselves via the Internet. Companies providing services for the creation and promotion of sites abound, but if the company needs just an information resource to its wide range of possibilities, allowing
you to create
your
page
for free.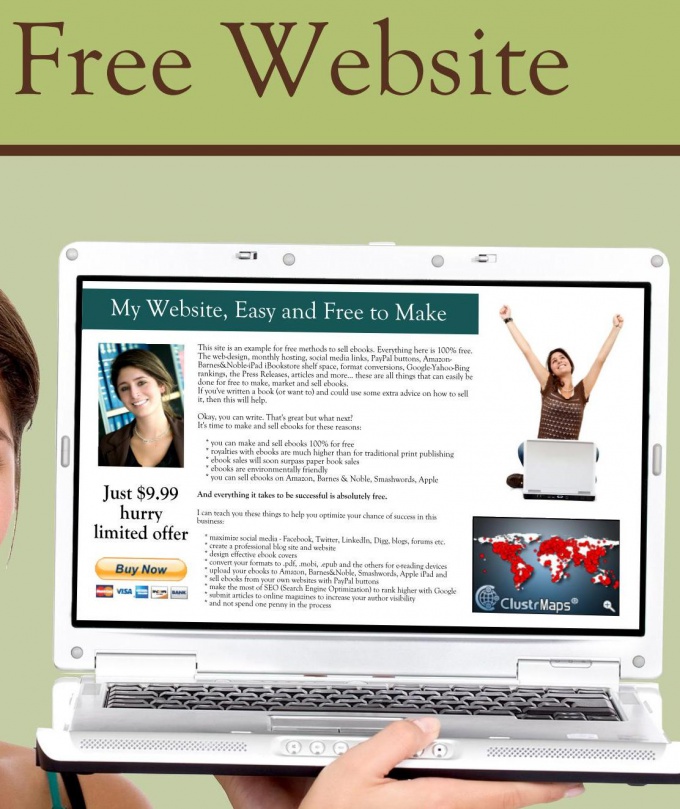 You will need
- computer
- Internet connection
Instruction
Create your page on sites that offer second-level domains for free. These sites provide in addition to website free graphic designer, with which you can create a simple website and fill it with information.
The second option is the creation of his page in the online diaries and online blogs. Quite a bit edit the appearance of your page, and includes its own free page with news and comments. It's very simple and transparent, the functionality is almost the same as that on the websites that provide free domains of the second level, except that it is much simplified the process of adding news.
The third option – creating public pages in social networks. This public page will be available to all users of the Internet, but to create it, you need to be registered in this social network. Comments can leave only registered users, but you will be able in real time to track their target audience and communicate with everyone online.
Note
When creating your page, consider the status of the organization: a major company not to have a website on a free hosting.
Useful advice
Try to work on the design thoroughly, as is the face of the organization.