You will need
Computer, Microsoft Office Word (word).
Instruction
To begin, open Microsoft Office Word. Tamp on the keyboard to the desired text or the word where you want to put
the emphasis
.
Place the cursor after the letters, which should be a sign of stress. Open the menu "Insert". Click "Symbol".

In the window "Symbol in the "Set" to open the drop-down list and find "United diacr. the signs". In the proposed window signs find the accent - it is closer to the middle. Such signs, there are several, so consider the options and select the one that is right for You. Select it and click in the "Paste". Then close the window. Thus the accent should appear over the letter you want.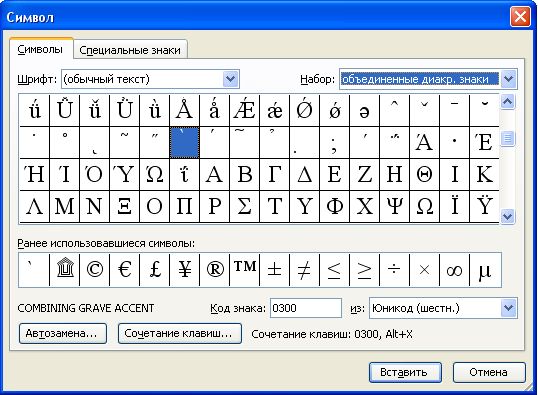 Note
It is possible to put several accents on the same letter.
Useful advice
There is an option set accents without the use of the corresponding menu in word. This is achieved through the right digital of the keyboard. To do this, hold down right Alt and type the code character (0769 - a small accent or 0768 - big emphasis). Release the Alt key. The accent mark should appear.