You will need
- white mother of pearl tissue;
beautiful ornaments (brooches, barrettes, bracelets, tiaras, etc.);
- sandals or shoes with long ties;
- gold braid.
Instruction
Think about what kind of toga you want to do - short or long. Short chiton can reach up to the knee or end just above. A long robe that completely covers the feet and falls in beautiful folds on the floor. There are also two types of chiton, Ionian and lapel.
Select the model of costume that you like, or focus on your figure. Toga with flap consists of the sewn together rectangles of fabric. The upper part is fastened by brooches on the shoulders, the front part is slightly draped. Fastened with fibulae "sleeves" down to the floor.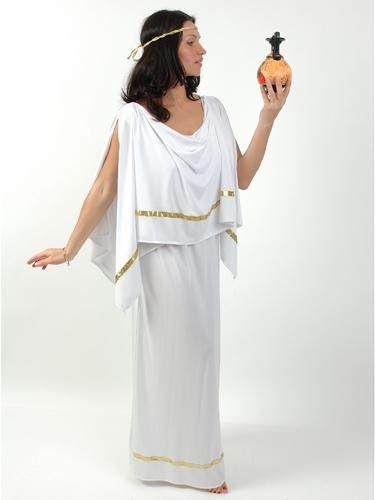 Remember that this chiton needs belting. The belt turns into soft waves around the figure. The belt and "sleeves" you can embroider beautiful embroidery. Lapel togas can make different color, but always light shade. The length of the lapel (diploidy) can be up to chest, thigh or knee.
Note the Ionian chiton. It is made out of thin and light fabric. A toga should cross belting beautiful lace or thin strap. The tunic should drape and crimp.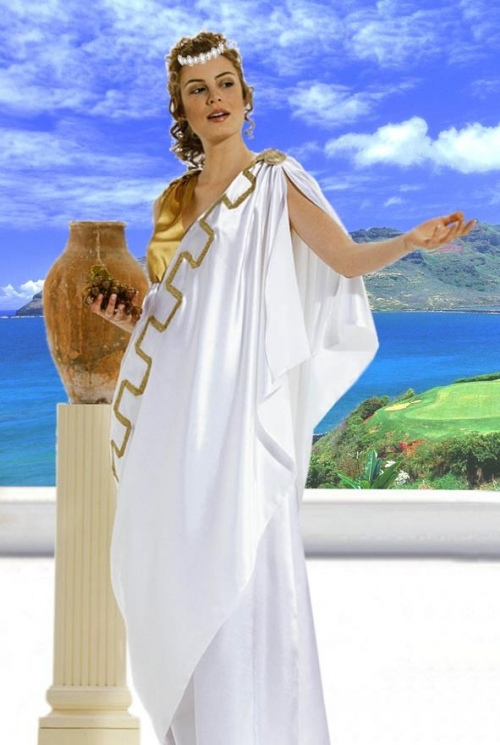 There is a Spartan version of the toga – peplos. Take a look at this model of the chiton. On the right side, the peplos does not sew. The free edge chisel edging and drape.
Sew
a Greek
toga for any variety of simply, can handle even a beginner. Prepare two equal pieces of your chosen fabric.
Remember that for a long toga, you need to take the fabric length with your height. For a short chiton take a piece of fabric 20 inches long planned. A piece of fabric will go on the drape.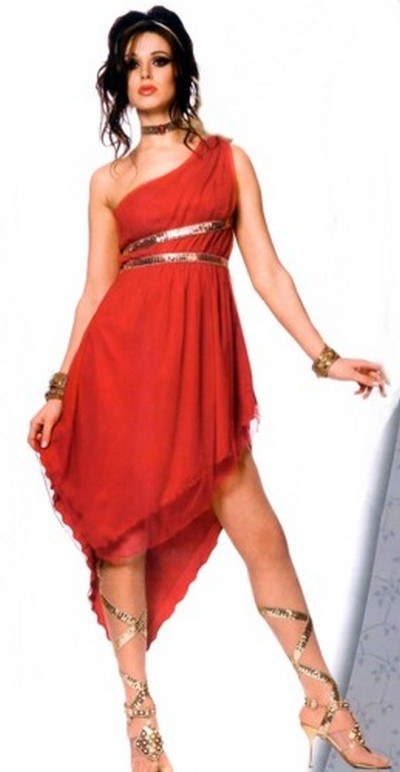 To find out the desired width, do simple calculations. The girth of the widest part of the body divide by two. To the number add half him. Two pieces of fabric stitch between the sides. From above it is necessary to leave the incision 30-35 centimeters, it will be sleeves.
Make slits on the sides of the costume. It does not shivaite 25-75 centimeters of the lower edge of the chiton. Now secure with a brooch or sew across the width of the upper part of the coat, but leaving a hole for the head. If you want to make a cut on the back. To better get into character, make the appropriate hairstyle.
Curl hair and secure with bandages or hairpins. The costume is perfect tiaras, wide bracelets, combs or nets for the hair. Shoes should be sandals or shoes with long straps. Tie them up to mid-calf.