You will need
500 g elk brisket;
salt
pepper
Bay leaf;
onions;
3-4 small potatoes.
For boiled elk:
2 kg elk (fin
belly
neck
blades);
1 onions;
1 carrot.
For the marinade:
6-9 tbsp wine vinegar (1.5 - 2%);
5-6 tbsp of sugar;
1 tbsp. of salt;
2 Bay leaf;
10 peas of black pepper;
parsley root.
Instruction
The soup Rinse the meat in cold water, dry thoroughly, chop into small pieces, take the saucepan for 4-5 liters, put the minced meat, cover with cold boiled water. Meat should occupy about half the volume of the pot, then the soup will be nourishing.
Put the saucepan on medium heat, wash and peel the onions, add to meat, cook for 10 minutes. Add salt, pepper, put a Bay leaf to taste, while the soup is boiling.
Bring to a boil, simmer about 45 minutes, until almost cooked. Peel and wash potatoes, cut into small cubes, add to soup and cook for another 10-15 minutes. Serve the soup hot with sour cream or other dressing to taste.
Locationprovider boiled meat in cold running water, Pat dry, cut into equal large pieces.
Prepare the marinade: pour into a saucepan 4 cups of boiled water, pour 6-8 tablespoons of wine vinegar, put on fire, add 6-7 tablespoons of sugar and 2 tablespoons of salt. Stir, wait until you dissolve the sugar and salt, put a couple of Bay leaves and 5-10 grains of black pepper (to taste), add parsley root.
Cool the marinade, pour over meat, cover with clingfilm or a lid, put in refrigerator at least 5 hours, preferably overnight. Then remove
elk
, dry, put in large pan (meat should not take more than 34 of its volume).
Pour in a pan of water to cover the elk is 2-3 inches. Put on medium heat. Wash the onions, peel, put in a saucepan, bring to a boil, reduce heat, season with salt and pepper.
Add the remaining spices to taste, cook until tender (about 2 hours). Wash and peel the carrots, place in the pot whole and cook for another 15-20 minutes. Serve with a garnish of fried, boiled or stewed vegetables or porridge.
Advice 2 : How to cook elk
Elk, like any other wild animal meat, has its own special taste. Someone meat can seem quite hard, other say that it has a specific smell. However, if you cook elk correctly, the dish will turn out not only useful and original, but very tasty.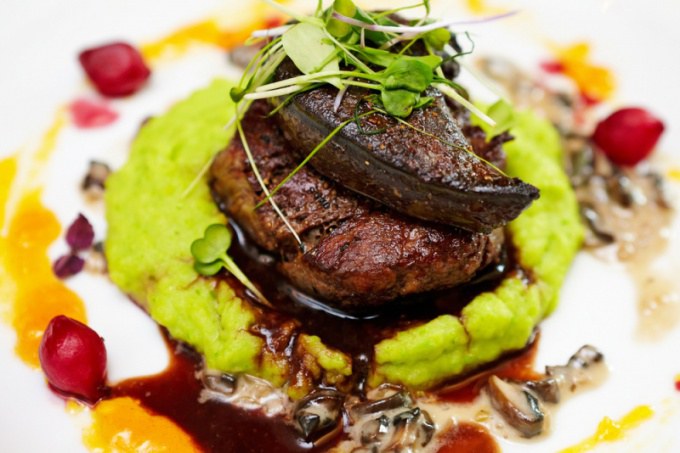 Advice 3 : How to cook sausages so they will maintain the taste
Sausages are a mix, which before its consumption must be boiled. This can be done in a pot of water, and in a slow cooker, steamer and even a microwave.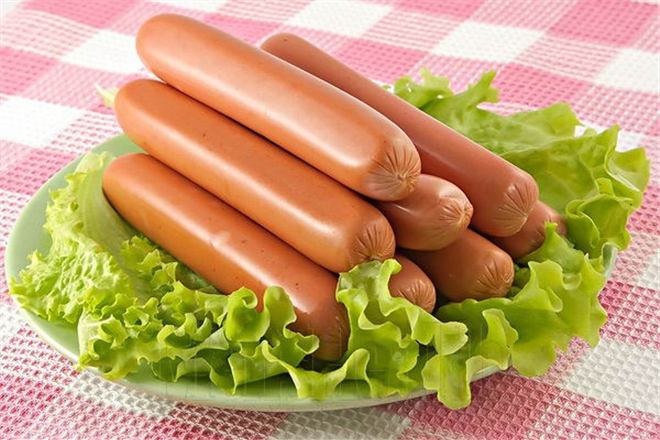 General guidelines
Special rules for making sausages do not exist. In any case they are cooked, if you throw them in boiling water. However, there are some recommendations that will help to make the sausages more succulent and tasty.
The semi-finished product may be enclosed in a plastic sheath and are natural. The first is easy enough to remove, if it is carefully make an incision from the edge and pull. Natural casing can be difficult. It is considered more environmentally friendly, but to remove it is not so easy, and eat a sausage with it not very hygienic and tasty.
If you bought sausage in the plastic shell before boiling be sure to remove it. Product in genuine "clearance" before cooking enough to pierce with a fork in several places, so they do not burst.
How to cook sausages in a pan
For cooking sausages, you should take a small pan, fill it water and put on fire. The product can be cast both in cold and in hot water. However, if you want the sausage retained its flavor, put them in boiling water. Salt it is not necessary. After 5-7 minutes the sausages are ready to eat. To increase the cooking time is not recommended because the product may lose not only your taste but also presentable.
How to cook sausages in the microwave
In microwave oven the product can be boiled in just 3 minutes. Thus it is necessary to select the maximum capacity of the furnace, and hot dogs must be in containers with water so that it completely covers them.
How to cook sausages in the steamer
The cooking time of the sausages in the steamer is not more than 10 minutes. For this you must place the mix in a special bowl and turn on the steamer for 10 minutes. Gourmets claim that sausages, steamed, have more saturated taste and aroma.
How to cook sausages in a slow cooker
For the preparation of prefabricated pour into the bowl multivarki water, place hot dogs. Select the program "steaming". Put the timer on for 10-15 minutes. The countdown will start after boiling water.
What to serve sausages
The most common garnish for boiled sausages are pasta. With them also combines lettuce, tomatoes or mashed potatoes. Meals with sausages can be safely complemented with a variety of
sauces
, such as tomato, cheese, soy. You should not write off from accounts and mustard.
Advice 4 : How to prepare tasty elk
Elk, and other game - very valuable and useful product. This meat is not tainted with medicines, artificial hormones. Elk meat is quite tight, so it requires additional processing. Before cooking it is recommended to maintain in the marinade and lard fat. This treatment makes the elk is soft and tender.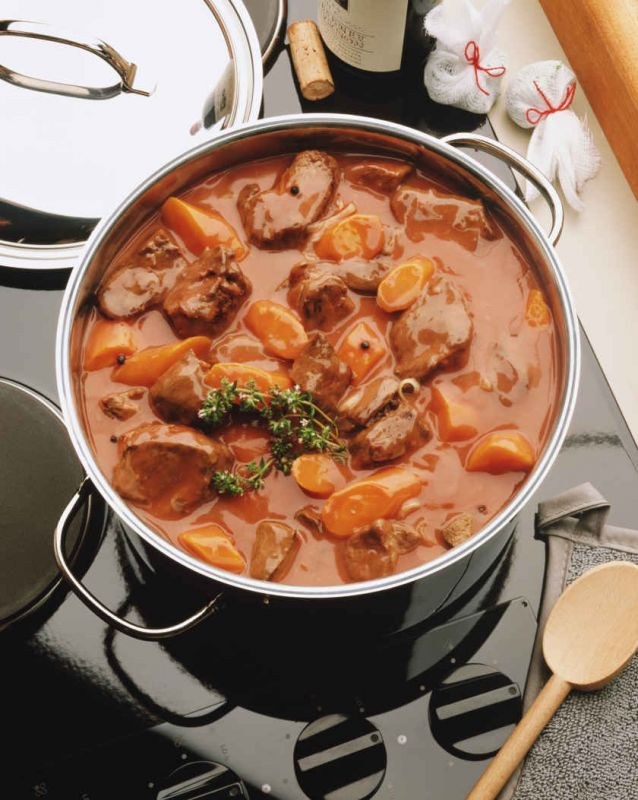 You will need
150 g unsalted pork fat;
300 g of sour cream;
100 g of butter;
2 tbsp flour;
1 onion;
For the marinade:
2 tablespoons vinegar;
2 tbsp sugar;
2 tbsp salt;
2 pieces of Bay leaves;
10 peas of pepper;
parsley root.
For the dough:
500 g flour
1 egg;
100 g of water;
salt to taste.
Instruction
Elk, cooked in one piece
Boil water with chopped onion, salt, sugar and seasonings. Cool, add vinegar. Meat put in a bowl, pour the cold marinade and place in a cool place for 4-5 days. Don't forget to turn the daily elk. Then remove the meat from the marinade, brush and sinews, lard fat and salt. A little flour and fry on all sides. Then transfer the meat to the pot and into the frying pan where it was cooked, add a Cup of water, boil and pour the contents into the pot. You can add an onion and spices from marinade. Then cover and simmer on low heat until done, basting with juice. Ready meat cut across the grain, giving the shape of the whole piece. The sauce left over from stewing, add a tablespoon of flour, sour cream, boil and pour over sliced meat.
Skewers of elk
Meat cut into pieces of 30-40 g, put in a bowl and pour in marinade. Soak in a cool place 12 hours. Prepared meat put on skewers and cook on spit or grill, periodically lubricating the pieces with olive or butter. Serve with raw onion or green onion, fresh vegetables, melon, grapes. Don't forget the spicy sour sauce, preferably, plum sauce or satsivi.
Ravioli of moose
Pass the meat and onions through a fine grate grinder. In the resulting mince add salt, pepper to taste, soft butter and half a Cup of boiled water. Mix all thoroughly. Knead dumpling dough from flour, eggs and water. To stick dumplings and cook as usual.
Fried elk
Soak meat in cold water for 2-3 hours. Very dark elk, you need to soak longer. Then drain the meat and cut into squares of size 2x2 cm, thickness 1 see These pieces put in frying pan with a tablespoon of sunflower oil. Slightly fry the meat, pour in a pan of cold water and simmer, covered for about an hour. When the water boil, salt the meat, add the tomato sauce and sour cream. Add a little more water and cook further. After 5 minutes, pour into the pan with finely cut onions and a clove of garlic. Bake for another 20 minutes. On garnish serve boiled potatoes or pasta.
Advice 5 : How to make a stew of elk at home
Stew of
elk
– delicious dish, similar in flavor to beef. A product of your own cooking you can eat as winter evening in the kitchen and fire divorced at a picnic or camping.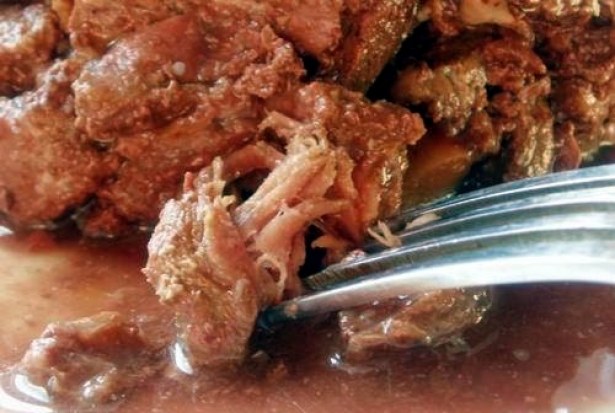 You will need
- elk – 1 kg;
fat pork or pork podcherevok – 150 grams;
- Bay leaf – 3 PCs;
- pepper pot – 10 PCs;
- salt stone – 1 tsp.;
- white wine – 500 ml.
Instruction
Pre-prepare the meat: rinse under running water, dry carefully with a paper towel, cut into small pieces. Elk can be harsh (if the animal was more than 3 years), so before cooking, soak the meat in white wine for about 6-8 hours.
Fold the meat in a cast iron pan, put to cook on slow fire without adding water. Meat contains enough of its own juice that will stand out during cooking. Elk simmer on low heat for 3-4 hours, stirring occasionally with a slotted spoon.
Fat or podcherevok cut into small cubes, add to the pan with the elk. Can enter spices – salt, pepper and Bay leaf. Any other flavor enhancers to add forbidden since in this case, the stew will not be long kept.
Continue to boil elk with bacon and spices for about 3 hours.
Prepare glass containers: jars and metal lids, rinse, sterilize with steam or boiling water, let cool and dry.
Check stew – pierce it with a fork or skewer, it should be very soft like jelly.
Lay the meat in the banks in equal portions with the help of a skimmer, pour the juice left over after cooking. Close the lids and store in a cool place not more than 1 year.
Elk – healthy, dietary and organic meat, which includes iron, phosphorus and zinc. Cattle are not poisoned with growth hormones and chemicals, so you can not worry for their own health and the health of your family.
Useful advice
For the preparation of corned elk you can use a pressure cooker, slow cooker, autoclave or conventional oven.