You will need
- net container;
- a fridge or a balcony;
- gauze;
paper or canvas.
Instruction
Buy only fresh
petals
of roses
, if you wish to store them. Find out which flower shops offer a select, homogeneous raw materials. They should be Packed in special mesh containers, for example, in a wicker basket. When carrying delicate
roses
oriented
lobes
important not only to deliver them safe, but also to provide air circulation.
Order a large number of petals in advance to the supplier was able in time to make it. Stale, heterogeneous rosesnew petals – a bad decoration. Lethargic blossoms can't wait for the holiday. If you need a small amount of petals for Dating or interior decoration, it is advisable to order and deliver them the same day. Fresh material for the decoration of the wedding (and it will need a lot) it is recommended to purchase a day before the official date.
Put the packaging with aromatic raw materials in a cool place (e.g. on a balcony or in the vegetable compartment of the refrigerator). So you can save the petals of the roses during the day in its original form, not allowing them to wither prematurely. At room temperature they will last ten hours. Noticed that the red petals of the roses are kept longer, so it makes sense to choose this noble colour.
Storing rosesthe end of the petals can be in dried form. It is a good raw material for preparation of various cosmetic and medical compounds, and aromatic compounds. Drying of cut rosess entirely possible, hanging their heads down. Wrap blossoms with a layer of clean gauze is a guarantee that the petals retain their delicate flavor and will not become impregnated with dust.
To dry rosesyou can be on sheets of paper or thick cloth, covered with gauze on top. Don't forget to periodically stir raw materials. The room should be kept at room temperature, without sharp fluctuations.
In a few weeks, remove the dried flowers into individual petals and use them as directed. Store the dried petals of roses in a dry windless place, away from direct sunlight. Try to use them within a year, otherwise roses will lose its healing power.
Note
Not recommended for use in cosmetic and medicinal purposes the purchase of wilted flowers, as they are usually processed with chemicals. The best option in this case – it rose from a private station, or acquired from a friend..
Advice 2: How to keep rose petals
Blooming roses can not only admire, but to use rose petals for various decoration purposes. They can be decorated with handmade items such as notebooks and cards, they can be flavored apartment, the petals of the roses you can add to your bath or sprinkle on your bed to create a romantic atmosphere. And, of course, want to keep the petals in good condition, so they can wait for his solemn hours.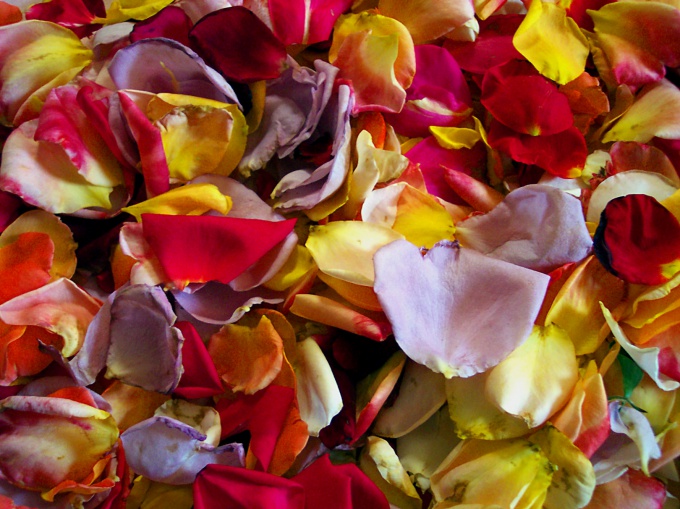 You will need
Sol
- sand
- semolina
wax
- an airtight glass jar
- a box from under the Shoe.
Instruction
A method of storing the petals depends on for what purpose you intend to use them in the future. If you want your apartment to smell fresh aroma of roses, the petals need to pickle. To do this, collect rose petals from the most strong-smelling shrubs in their season of flowering. This is best done late in the morning in dry weather. Torn petals , place in a glass jar with a tight fitting lid and cover them thickly with salt. Then salted the petals should be tightly compacted and close the lid. After a few days your jar you can use instead of air freshener. It is worth it just to open slightly and the room fills with the wonderful aroma.
If you want to spread petals of roses around the house for decorative purposes, melt a candle, dip the petals into the hot wax and let them harden. Also, if you plan to use for these purposes dry the petals, take the bouquet, tie the stems and hang it to dry with heads down somewhere in a cool, dry and dark place. When the flowers are dry, tear off the petals from the roses.
Pour into an old box from under the Shoe layer monkey with a thickness of about 5 cm, put the petals of roses, sprinkle cereal on top and leave for two and a half weeks. After the expiration of the prescribed time, remove and gently clean from the clinging monkey with a brush to apply blush or solid squirrel brush for watercolor. These petals will be stored for a very long time.
If you translate semolina you pity, instead her petals of roses can be dried in sand. The sand for this purpose must be dry, so before use it is better to put it on newspaper and allow to dry for several days. Then exactly as in the previous method, pour the sand into the box, put the petals of roses and sprinkle them with sand on top. Flowers dried in this way are also stored for a very long time.
Advice 3: How to use rose petals
Rose gives people not only aesthetic enjoyment, but also allows for long to preserve the beauty and youthfulness of the skin. The petals of this flower are used in medicine for making oils, tinctures, etc. in addition, one can cook delicious and fragrant jam.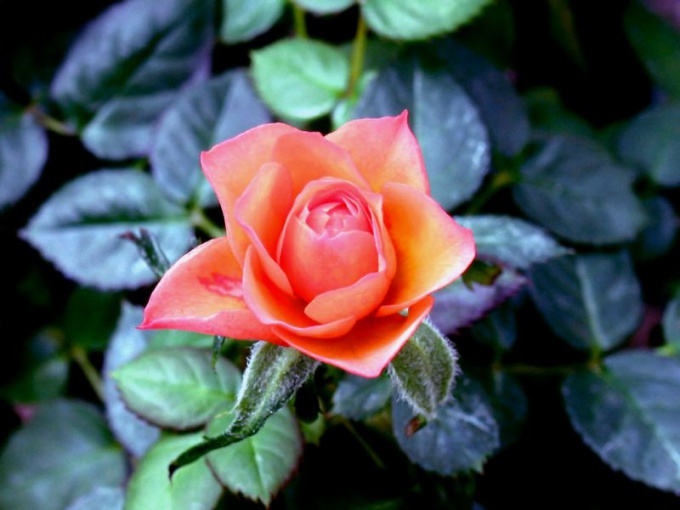 You will need
For the mask:
- whey - 100 ml.;
- rose petals - 50 gr.
For jam:
- sugar - 1 kg;
- rose petals - 500 gr.;
- lemon - 0,5 PCs.
Instruction
Keep in mind that to use for making oil and tinctures you only need the petals of wild roses, i.e. rose hips, or one that you are grown in the garden. In this case, you will be completely sure that it was not the use of harmful substances.
Very wide petals of roses are used in cosmetics. For example, from them it is easy to prepare rose oil. For this you have to put the petals in a jar and pour the amount of oil to cover them. Then need to put it in the sun and hold it until the petals will become white color. Then remove them from the oil and put fresh. Again insist. These manipulations should be carried out about ten times. The longer you infuse the petals, the more fragrant to give an oil.
This oil you can lubricate the face and neck to prevent the appearance of wrinkles. It gives the skin freshness and softness, and promotes narrowing of the large pores.
Rose oil is used for medicinal purposes, as it has anti-inflammatory and cholagogic properties. They can also soak a bandage and apply on the wound. It'll go much faster.
Do gargle with oil of rose petals, if you have inflamed gums. You can just lubricate them with rose oil. It contributes to the destruction of germs and has a healing effect.
Rose oil has a pleasant aroma. You can spread it over the body and during the massage. It will soften the skin and at the same time give pleasure from the wonderful smell.
If you want to prepare a mask of rose petals, you can do it on the basis of milk whey. The serum should be boiled, adding the petals. Then you need to cool and stand for three to four hours. The resulting mask apply on face for twenty minutes and then rinse with warm water. Your skin then becomes soft and smooth.
From the rose petals can be cooked rare treat, jam. You need to sprinkle the petals with sugar (one part petals to two parts sugar) and let stand for two to three hours. Squeeze the resulting mass the juice of half a lemon and simmer until thick. Then cool, and wonderful fragrant jam ready.
Note
How to use rose petals. Presented to you on a holiday roses look very nice. That there is only one flavor and velvety soft petals. However, their life is not eternal. How to use rose petals, advises the magazine for girls "gorgeous". 1. If you have enough free time, then do yourself an aromatic bath and sprinkle the petals in there.
Useful advice
Grind in a mortar of pink petals. The bottle with capacity of 250ml, put sunflower seeds, chopped rose petals, fill them with vinegar. Close the bottle with a cork and leave to infuse in a bright place. After 2 weeks, strain and add 2 or 3 drops of rose oil. The resulting composition will make the cream an excellent massage tool. Now we know how to use rose petals.
Advice 4: How to dry rose petals
Rose, which the ancients called the Queen of flowers, is not just a beautiful ornamental plant. Its fragrant blossoms, rich in essential oils, vitamins and biologically active substances has long been used in medicine, cooking and cosmetology. Fresh petals get rose water and rose oil, brewed syrups, drinks and jams. Dry rose petals are used to brew teas and infusions, scenting rooms and bath, cooking, cosmetic lotions and masks.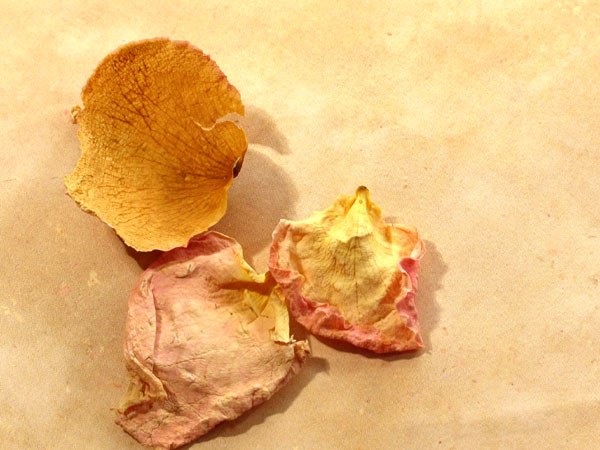 You will need
Roses, clean sheet of paper, drying Breeze.
Instruction
Cut roses during their best flowering. Doing this is recommended in the morning (before noon) in dry weather, to save as many essential oils. Carefully separate the florets and run through the resulting material. Remove the rose petals, disease or insects.
The first way

Decompose the raw material in a thin layer on paper in a dark ventilated room or outdoors under the canopy in the shade. From time to time slightly try for more uniform drying. Drying rose petals have from one to three weeks, depending on the size and moisture content.
The second way

Use an electric dryer for vegetables, fruits, mushrooms and medicinal herbs "Breeze". Evenly spread the petals on the pallet (about 150 g on a pallet). Dry 3 to 7 hours at temperature 30 – 40oC. During the drying the weight of the raw material should be reduced to 7 – 8 times: from 1 kg of fresh petals turns 120 – 130 g dry.
Prepare a clean dry banks. Fold them into the dried rose petals and tightly close the caps. Store in a dry, dark place.
Note
The greatest number of essential oils and the active substances contained in the petals of bright pink and red varieties of roses.
Useful advice
Use only those roses, the origin of which you know. Store are grown using various chemicals, so use their petals in food, to prepare medicines and cosmetic products unsafe.

Do not dry or store the rose petals in the light: they will quickly fade and lose a significant part of the aromatic substances.

Do not dry the rose petals on newspaper pages, as the ink may contain lead, toxic substances and heavy metals.
Advice 5: How to store baby formula
Preparing baby food from powdered formula should be remembered that at room temperature for a short time in ready-mix breed bacteria and to observe some simple rules to avoid such a situation.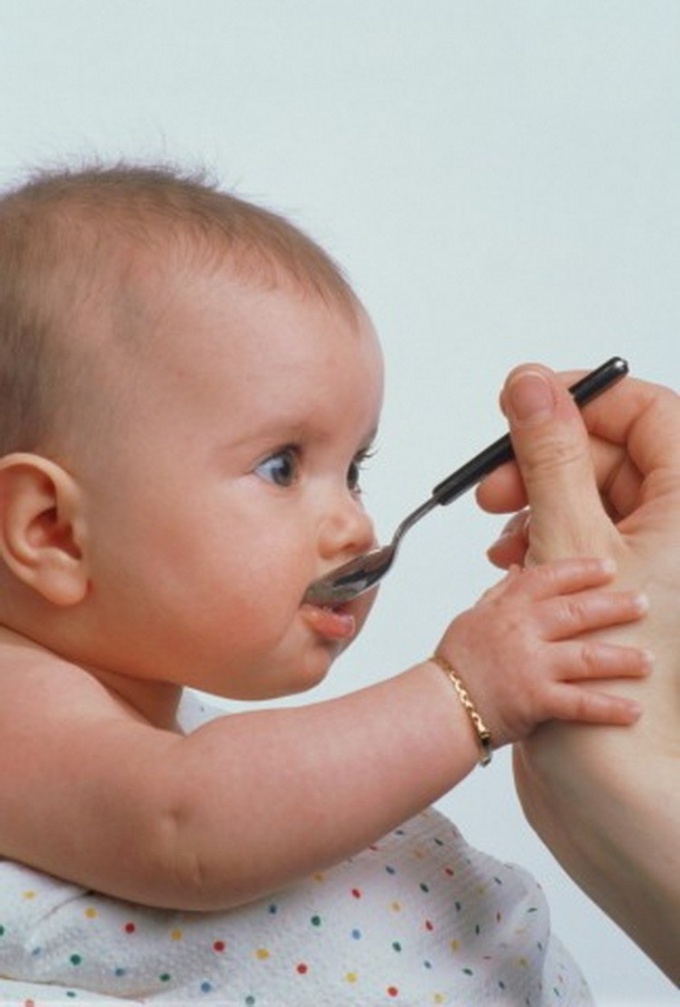 You will need
- bottles with lids-caps;
- thermos-container;
- cooler bag;
thermos;
device for heating a bottle.
Instruction
Put a freshly made nursery mixture in the refrigerator. You can just pour it into bottles or to store in a measuring Cup, pouring into a bottle and warming as needed.
Sterilize bottles in boiling water for 25 minutes before first use then put on table and cover with clean gauze.
Put the bottle remaining after feeding a mixture ofu in the refrigerator. Before feeding, remove it and heat the contents in a special device. If the mixture is left in the bottle and after the second feeding, it is better not to use either if there are many, to boil the remainder and get another sterile bottle.
Cover the container with the prepared mixtureYu lids and store in the refrigerator in a closed form. Store the dry mixture in a dry place, protected from direct sunlight, tightly closed lid jar.
Take a thermos of hot water, several bottles of sterile, dry mixture. This will allow at any time to enjoy a meal without fearing for its purity. It is possible to take bottles of ready mixYu, placing them in a cooler or thermos container. In this case it is convenient to have an electric device to heat bottles and have access to the power supply.
Boil the mixture, which was left at room temperature for 2-3 hours after feeding, fill it with sterile bottle, in this way it is possible to give the child.
Preheat the mixture from the refrigerator in a special device, appliance for bottle warmer or put the bottle in a bowl of hot water for a few minutes.
Store the mixture in the refrigerator for days. Of feeding bottles standing in the fridge, cover with plastic caps or sterile gauze pad. Before use, boil the nipple with boiling water.
Advice 6: 3 ways to use rose petals
Unfortunately, roses are short-lived and quickly fade, even if they are presented from the heart. To throw away such beauty it is a pity, so you can give dry flowers a second life.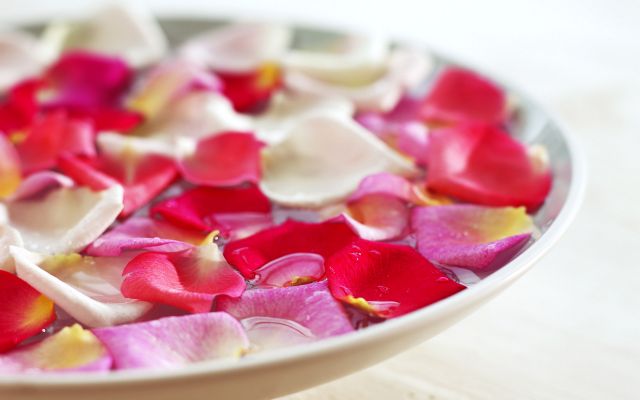 Bath with rose petals
If you had a free evening, treat yourself to a luxurious bath with dried rose petals. Dial into the bath water is a comfortable temperature, add a handful of petals, a few drops of your favorite essential oil or 1 Cup of milk. Can light scented candles, turn on slow relaxing music or put on a mask of her own making. This procedure will help you relax with benefits for the skin.
Sasha
Make an aromatic sachet of dried rose petals that can be used as washcloths or scenting air in the room. Pour
the petals
into a bowl and sprinkle it with rose oil – this will help refresh or enhance their flavor. Can add some dried petals of cornflower or neroli, vervain, herbs or spices. The finished composition put in a small bag made of natural linen or bodies and tie. Sasha is ready to use.
Cosmetics of rose petals
Rose petals can make a beautiful and useful bath salts. Grind the dry raw material to a powder. Mix it with sea salt unscented and add a few drops of rose oil and neroli oil. Put the mixture in a jar and close the lid. Leave the salt in a warm place for 6 days.
Crushed dried petals can be added to scrubs or masks homemade.
Advice 7: How to use rose petals
The range of applications of rose petals is quite wide, ranging from culinary delights and health and ending with the care of the body. Thanks to its unique composition of essential rose oil, Rosa has long been referred to as the "Queen of flowers".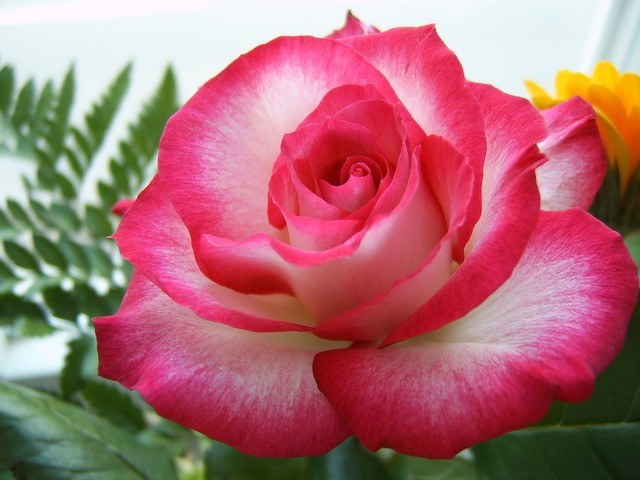 Rose is able to enjoy their magnificence to others and to give them a lot of positive emotions. Is this not good for the body?! No wonder that in Japanese schools there is even a lesson reserved for the contemplation of beauty. But these flowers can also benefit after its decay.
Floral cooking
It is unlikely that someone will come up with the idea to buy a bouquet of roses with the aim of jam. However, if the region of residence allows you to grow in your vegetable garden rose bushes, it is necessary to use and cook delicious jam from rose petals. Since roses bloom all at the same time not to score 300-400 grams of petals at once, you need to have the bushes 10.
The petals gather in the moment when rose had quite opened up and is about to crumble. It is not necessary to disturb the beauty of the buds that have yet to please the eyes of the household. The rose petals will not make their own juice if they simply sprinkle them with sugar, so they either talk to him and citric acid, or prepare the syrup. Washed petals are poured into the syrup and boil on low heat for 15-20 minutes.
You can dry the petals and add to the kettle the next time you brew a traditional tea. The liquor lovers prefer to cook it on the basis of the rose petals, and then add by the spoonful to tea or baked goods. For this you will need 1 kg of petals, 1 liter of vodka, 2 kg of sugar and 800 ml of water. First, the petals are infused for 3 days in vodka, which is filtered and connected with the syrup. The color of the liqueur depends on the variety of rose, so it is sometimes colored with food coloring.
Rose pharmacy in the garden
With fresh rose petals, you can make rose oil. This glass container is filled to overflowing with petals and pour olive oil. When the oil the petals of a red rose becomes white, oil press and give the next portion of the petals. It is believed that high-quality rose oil should be nastana at least 7 times.
Rose oil has a beneficial effect on the activity of the gastrointestinal tract, reduces inflammation, improves sleep. They can handle long open wound, apply to the sore tooth or inflamed gums. Wound healing effect
the oil
gives the rose essential oil and special composition of microelements.
The use of rose petals in cosmetics
Dry rose petals are not deprived of useful properties. If you pour a handful of the petals with boiling water and infuse for 20 minutes, will make a wonderful lotion for the care of skin. Just do not do it too much, after 3 days it will already be unusable. Pink infusion has the ability to tighten pores, and microfractures to heal and soothe irritated skin.
These same properties of rose petals will be relevant when you add them to the bath. For luxury treatments they can just pour into warm water, and you can pre-grind sea salt. Rose petals are an effective additive in face masks. In dry or fresh they are crushed and mixed with 130 ml of liquid, where 100 ml of mineral water and 30 – vodka. After a half-hour insisting there you can add cereal. The mask is ready for use.
Any of the procedures, including rose petals, will give unforgettable moments of bliss. But do not forget that you use only flowers that have not been processed with chemicals and has not been decorated with the bouquet of lacquer glitter.
Advice 8: What you can do with rose petals
If you have a country house or cottage, you can grow on a plot of roses. But is thwarted by a magnificent bouquet short-lived, it will last in a vase no more than a week and fragrant petals will eventually fall off. But they can be used for a variety of needs. So, what can you do with rose petals.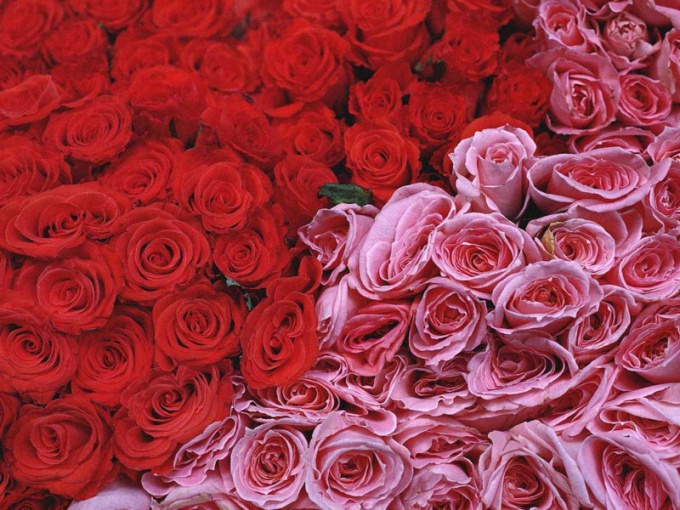 Second life rose petals


In a vase of cut roses fade quickly, but can prolong their life: there are lots of tips what to do with the petals of these flowers. Rose buds can be simply dry. To do this, sprigs of flowers hung heads down for a few days. Dried blossoms will decorate the vase and be reminded of the day were donated roses.

Of the petals you can do a variety of cosmetics, and also to use them in cooking in the production of jams, liqueurs, wines, and sauces. Rose petals put in pads for perfuming linen closet.


The use of rose petals in cosmetics


It is widely known rose oil, which is made in Bulgaria. There are applied special technology, but it is possible and to try to make this oil. To prepare it, you have until sunrise to collect the fragrant petals of red roses, buds which just recently opened. For the basics it is best to take olive oil.

In-liter jar pour 2 cups of rose petals and pour 200 ml of oil. Then close the jar tightly and store in a dark cool place. Periodically stir the contents. After 20 days strain the oil and store in the refrigerator. The oil is ready for use.

To make rose water, you must pour 50 grams of rose petals (preferably essential-oil varieties, with a fairly strong flavor) 1 liter of cold boiled water, add 200 grams of sugar and let stand 2 hours. Then shake, strain. The resulting water should be stored in the refrigerator. It is good to use to wipe the skin or for the preparation of other cosmetic products for the bath.

Bath with rose petals gently relaxes, relieves fatigue and stress, makes the skin soft and supple. The water temperature in the bath should be 36-37 degrees, the bath – about 15 minutes.

Instead of rose petals in the bath, you can add a Cup of salt or milk with 5-6 drops of rose oil. To hydrate and nourish the skin in a bath add 2 teaspoons of rose water and 2 teaspoons of almond or olive oil. The same effect can be obtained if added to the bath 1 Cup of milk and 2 tea spoons of rose water.

After the bath, if you have dry skin, use pink lotion. To prepare it, take 3 tablespoons of rose water, 2 tablespoons lemon juice, 1 tablespoon of glycerin, mix thoroughly. Then wipe the lotion ready the skin.


Use rose petals in cooking


A very delicious jam from rose petals. Deciding to cook it, first wash 400 grams of rose petals, blow-dry and put them in a glass jar, peppered with sugar and adding 1 teaspoon of citric acid. Leave for 1 hour to infuse. At this time remaining from 1 kg of sugar and 2 cups of water boil the syrup. When it is ready, add the rose petals and simmer the jam until tender.

Gentle and fragrant rose petals is not thrown away, they find everything fresh and new application of them can do a lot more useful.