Instruction
Fresh paint much easier to remove than old. If less than three hours after you've soiled clothes, use soap. Lather the spot a few times and wipe it with a toothbrush.
Dried oil paint is necessary to remove the solvent. Before you clean the spot, apply a small amount on an inconspicuous area of the clothing. If the fabric is not damaged and the color does not change, the solvent can be used.
The oil paint well and remove the turpentine, the solvent 646 and 647, white spirit, kerosene. Imported white spirit free from sharp unpleasant smell, so it's best to use this tool. Put the stained area from the wrong side soft cloth. Apply a solvent swab and apply to the stain.
If the stain is deeply ingrained in the fabric, the pad will have to leave for a few hours, covering it in brown paper so the tool does not evaporate. To accelerate the dissolution, it is possible to heat the swab through a paper not too hot iron.
To soften the old paint, apply a mixture of turpentine and a small amount of ammonia, then scour with a strong solution of soda technical.
After stain removal the jacket will have some time to wash to get rid of the smell of the solvent. Better to do it manually to not wash then washing machine.
If you spilled oil paint leather jacket, try applying vegetable oil – olive or sunflower. Apply it on cotton or gauze and start to remove the paint from the jacket. Tampons control the extent of contamination. Stains from oil, wipe with a tool for skin cleaning or for washing dishes.
To remove the old paint, first apply a vegetable oil and then scour with liquid varnish remover that does not contain acetone.
Latex paint be washed with warm water and detergent. If
the jacket
stains remain, wipe them with a sliced onion.
Advice 2 : How to clean oil paint from clothes
If you find on your clothing stains from oil paints, to fall into despair you should not. To clean oil paint from clothes is possible, if you first soften the dried stain first and then remove it with a solvent.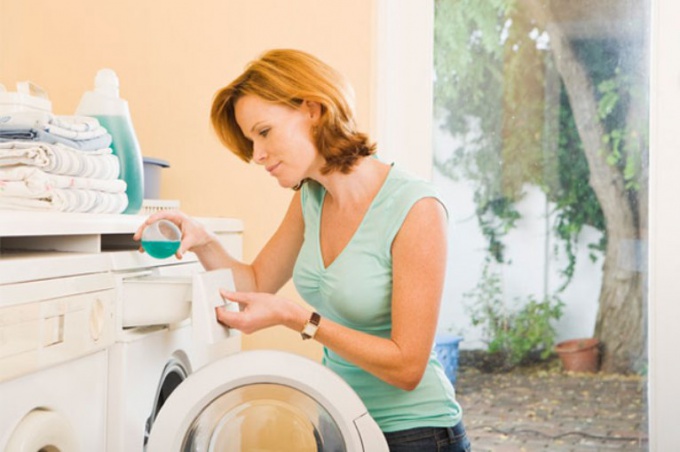 You will need
- gasoline
- acetone
- turpentine
- ammonia
- baking soda
- margarine or butter
powder of chalk (lime)
Instruction
Remove fresh spots of oil paint. Within 1-3 hours fresh spot of oil paint can be removed plain soap. If it took more than 3 hours, cook required for cleaning tools. It can be gasoline, acetone, turpentine, ammonia. Check the bending of the product, with the wrong sides of the fabric or in the stitching action of the solvent. This can be a mixture of gasoline and acetone or turpentine with acetone. Causing the mixture to a cotton swab or a piece of soft white cloth, RUB the fabric, tracing the fastness of the fabric and the lack of its destruction.Brush carefully remove dust from the place of purification. Turn fabric to wrong side. Put under her white paper towel, gauze or soft white cloth.Swab, soaked with solvent, moisten the stain, starting from its edges and then moving to the middle. You can then leave the tampon for a while. To remove stains, treat the fabric with a swab soaked in ammonia.
Removing old stains of oil paint.First option: to soften the stains, apply turpentine on the place of contamination. Clean the cloth after soften the stain with a concentrated solution of baking soda. Rinse the cleaning area with water.The second option: to soften the stain, apply a little margarine or butter in place of pollution. To clean oil paint from clothes, wipe the place clean with turpentine, kerosene or gasoline. Wash product.
Stain removal of oil paints with white fabric.Prepare a paste of a mixture of equal parts of chalk powder (lime), turpentine and ammonia. Put on the spot cooked pasta and leave for a few hours. Wipe the place clean with a swab dipped in acetone, gasoline or turpentine.
Advice 3 : How to remove paint from fabric
During repair and finishing works are often faced with spots of
paint
on clothes. Do not just upset about the ruined
fabric
, you can try to remove spots themselves. The main thing is to take action as quickly as possible, not allowing the paint to dry.
You will need
Turpentine, acetone, alcohol, a sharp knife, cotton wool, washing powder
Instruction
If the appearance of the paint stains was no more than three hours, try to wash the product with ordinary soap or detergent. Very often, this surgery helps to remove the stain completely. The sooner you start to remove the stain, the more chances of success.
Unlike gouache and watercolor paint, removing oil paint is not a simple matter. Apply with swab or regular cotton in a little turpentine, acetone or alcohol. Gently wipe the stain on the fabric, removing the excess. Need to wipe from the edge of the stain toward the center. Keep in mind that acetone can not remove stains on the leather, and ammonia changes the color of some products.
Use to remove stains of oil paint also refined gasoline, which can be purchased at a hardware store. To use it is easy – just apply on a cotton swab to wipe on the stain. Be careful – regular gasoline used as car fuel, in this case will not fit. It can remove the main pollution, but add to it the new spots, print that will be almost impossible.
Take special care to clean stains products from cashmere or wool. If such tissue products, there was a spot of oil paint, petrol or acetone will not help you. Put on the spot a little sunflower oil, and the excess paint, remove with tissues wadded or gauze tampon.
Old paint stains on fabric first, treat carefully with a sharp knife or razor blade, to avoid damage to the product. Then soak the contaminated area with alcohol, acetone and apply with a cotton swab. Most likely this procedure will have to be repeated several times to completely remove traces of paint. After this treatment, prepare a strong solution of baking soda and RUB the spot where the stain. At the end of the piece of fabric you must wash with washing powder.
Advice 4 : How to clean paint from jackets
From appearing on the coats of paint stains no one is immune. Sometimes such a nuisance becomes a problem, especially when the object recently acquired, and even cost hardly fit in the family budget. Experienced people long ago invented a lot of things from cleaning stains, there are homemade, and special. Of course, the best option would be to take the jacket to the dry cleaners, but, as a rule, people resort to this at the last moment.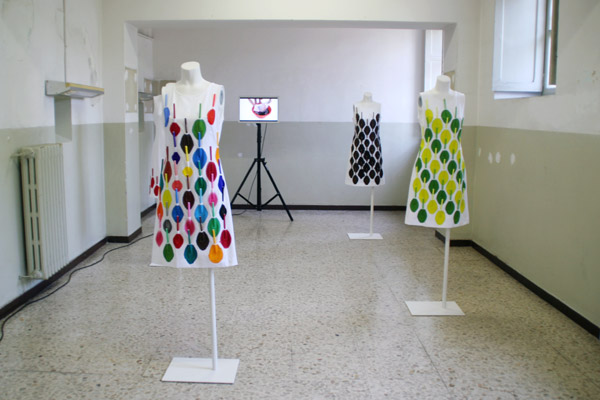 Instruction
Before using any tool, make sure you know what material is made the thing, and how he perceives the effect of chemicals. In addition, the paint is different, too. Basically, the problem of oil spots.
If the stain is fresh (its period is not more than a couple hours), you can try to simply remove the paint with improvised means and to faded jacket. However, if the jacket fabric, it may be a small spot in a fuzzy print.
You can try to remove a stain tool for removing nail Polish (well, if it is non-acetone). It is less active than the various technical solvents, so a big risk of damaging material there. If the tool does not work, you will have to proceed to more drastic measures.
Excellent for kerosene, gasoline, acetone, turpentine or ammonia, but their use must be very careful. The surface can be ruined and ammonia can leave traces. When using various chemicals it is best to try their impact on some hidden area of the jacket.
Helps paint thinner, but this, though reliable, but it should be used with caution.
Using different chemical preparations should not take a large number. Cleaned gradually, if the stain is small enough to apply a cotton Bud or swab. After the stain, the jacket needs washing. It is not excluded that to wash them several times, at least, in order to destroy the smell of chemicals. In no case do not wash treated with a chemical agent jacket along with other things. First, they can absorb unpleasant smell, secondly, on other things can leave traces.
Some suggest to try to iron the surface of the jacket using a clean sheet of paper and iron. To try, of course, possible, but this method is effective mainly for cloth jackets, and then traces of the stain have remove additional. On leather things, this method is better not to use very big risk of damaging the material, in addition, even if the stain remove will fail, the surface can remain wavy traces. On balanovich jackets better iron not to apply for the same reasons, though if we proceed with caution, the stain can be removed.
Advice 5 : How to remove the stain on the jacket
Of the paint stains on clothes – common problem. Saw the painted bench, leaned against the fence, leaned on a newly painted handrail – the reasons can be mass. And then the question arises: is it possible to get the stain off the paint and how. Actually, it actually is possible to do even in several ways. Bring ink stains from clothing, particularly jackets, it is not so difficult.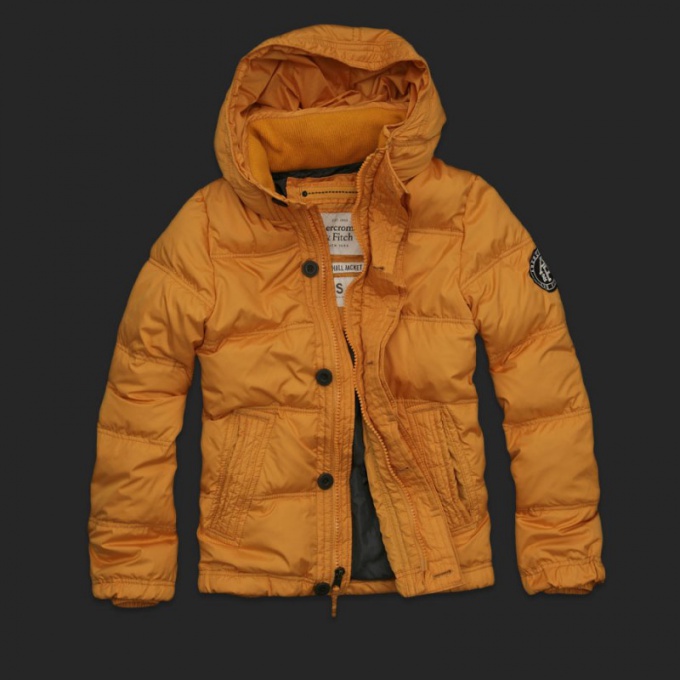 You will need
Use to remove stains from paint, gasoline, kerosene, turpentine, ammonia or acetone. But be careful, because liquid hazardous and flammable.
Instruction
For a start, check out what made the jacket, as this material will perceive one or another cleaning agent. In addition, determine the nature of the stains, but rather the type of paint. Most stains create oil paint to bring them using powerful tools. So try before using it to test the reaction of material on a small piece at a hidden place.


If stain from paint is quite fresh, that is a hour or two ago, try to remove it with improvised tools (wipes, water, soap) and immediately faded jacket. However, keep in mind that the fabric the jacket can remain a bright spot in the form of fuzzy print.


If the stain is old, try to remove it by means of nail Polish remover. It is desirable that it contained no acetone. In comparison with the technical solvents is means less active, so not dangerous for the materials. If it does not give the desired result, move on to harder options.


Do not apply an excessive amount of cleaner, as the material may deteriorate, or remain a trace of the use of any tools. Can also try paint thinner, but this means you need to be very careful.


Clean the stain gradually, at small sizes it is convenient to use a cotton swab or q-tip. After you have removed the stain, be sure to wash the jacket. You may have to spend a few washings to not only get rid of the track, but also to remove the smell is to use chemical substances. Never wash the jacket with other things after treatment, as they can absorb odors and have a negative respond to chemical agent. After washing, dry the jacket and make sure the stain is really gone.
Advice 6 : How to get rid of paint on clothes
If the clothing got stains or paint, try as soon as possible to remove them. The sooner you start, the more chances for a positive outcome. At home, you can remove stains with the help of improvised means.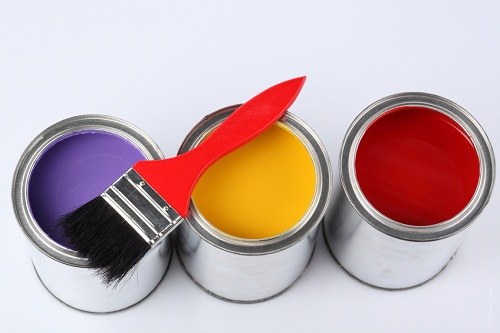 You will need
White spirit, refined petrol, kerosene, turpentine, liquid dish soap, stain remover, washing powder for stubborn stains, white clay, glycerin.
Instruction
To remove stains from paint , use white spirit. Dampen a sponge or a rag in solvent and gently wipe off any dirt from the edges to the middle. Then wash the garment in warm water with detergent for stubborn stains. Rinse and dry the product.
Refined gasoline and kerosene effectively remove stains from paint, but in some cases can damage the material. Therefore, before use, apply a few drops of solvent to seam or other inconspicuous area. If fabric color has not changed, continue the removal of stains. Moisten a cotton swab in the liquid and treat the pollution.
Oil paint can be deduced with the help of dishwashing detergent. It includes substances that break down fat molecules. In small container pour 1 teaspoon of dishwashing detergent and some water. Foam sponge apply the mixture on the stain and gently handle from the edges to the center.
Pour glycerin into a small container and heat in the microwave or in a water bath. Then apply to the stain of paint and leave for 30-40 minutes. Wash clothing in warm water with added detergent.
Old stains of paint is good turpentine. Moisten a cotton or gauze swab in solvent and apply to the contaminated area for 15-20 minutes. After this time sasteria the stain with liquid dishwashing or Laundry soap.
To remove spots of paint from white fabrics, prepare the following mixture. Take approximately equal proportions of gasoline and purified white clay. Mix thoroughly until a homogeneous consistency. Apply the paste on the contaminated area and leave it for a while. When gasoline evaporates, brush for clothes and shake off the clay. After you can wash clothes as usual. If the first attempt failed to get the stain out, repeat the procedure from the beginning.
Advice 7 : How to remove spots from paint
Paint stains on clothing, carpets, furniture, and other surfaces is trouble, which no one is immune. But do not panic because this problem is solved: remove
stains from paint
.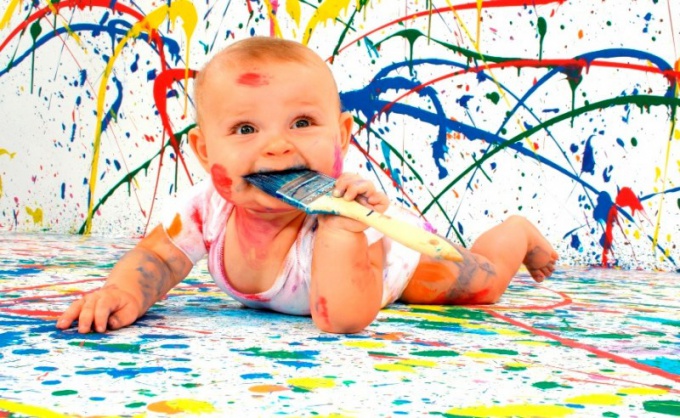 You will need
Vata;
- turpentine;
- kerosene;
liquid for washing dishes;
- butter;
fat;
- baking soda;
- washing powder;
- toothbrush.
Instruction
To get rid of oil paint stains on clothing, carpeting, upholstery or other fabric surfaces, treat problem areas with a cotton swab dipped in turpentine or kerosene. If the stain is old, soak it with turpentine until the paint softens, and then clean off her soda solution (for its preparation take 2 tsp of baking soda per Cup of water) and rinse with warm water.
In order to bring fresh spot of oil paint from the furniture, wipe it with butter or lard. Wait until the paint flounder, and then remove it with cotton pad and wash that place with hot water.
The process of removing stains from acrylic paint from clothes looks like this: turn the product inside out and douse the stain with a strong jet of cold water. After gently squeeze the garment and wash it in the washing machine (select the longest wash cycle in cold water). If you get rid of the spots completely failed, take a toothbrush, dip it in water and washing powder and performing a circular motion, RUB the washing powder into the fabric. Wash clothing again, but this time in warm water.
Dried on clothes acrylic paint remove by using the "stain remover", consisting of baking soda and dishwashing detergent (1:1 ratio) and a small amount of hot water. Apply solution to the stain, and after 7-10 minutes wash the product.
If the clothes were delivered the spots of watercolor paint or gouache, wash it under a strong jet of cold water. Then wash in warm water, adding a little washing powder.
Note
Do not delay removal of paint stains: the sooner you take it, the less effects on the clothes or any other surface on which it was delivered spot.
Useful advice
Does not mask unpleasant solvent smell with perfume or toilet water: it will only increase its flavor. Better post the thing in open air and ventilate it.