With the release of new versions of Windows users are faced with the fact that they have disappeared the ability to customize, upgrade the system manually. The OS automatically starts this process while scanning, downloading required files and installing them without the right to postpone the installation. So everyone who already uses the operating system are forced to think about how to disable update to Windows 10 in order not to create unnecessary load on the traffic and not sit waiting in front of the monitor because of the title "configure updates" and "turn off computer".
Timely upgrade makes the system more efficient. The developers regularly fix dozens of bugs that impede the normal operation of programs and applications. And if the user forgets to periodically update the OS, it runs the risk of some system error. However, in earlier builds of Windows after these updates appear and also sudden problems. This fact only confirms the desire of users to protect themselves and upload to the computer is already proven and reliable upgrade.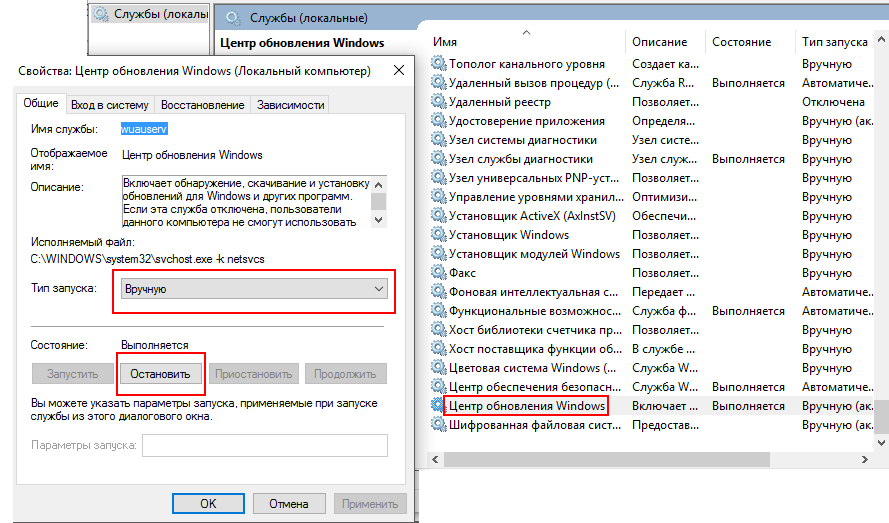 Disable automatic updates to Windows 10 possible via the update Center. To do this, using hot keys Win + R on the keyboard to invoke the Run dialog box. Beat in field services.msc, and then click OK or press Enter. Among the elements local services, open the "Windows update", double-clicking on it with the left mouse button. Open the Properties panel. In the drop-down list of "startup Type" select your item (delayed, manual or disabled) and in the column status click Stop, then Apply and OK.
The second option Upgrades to Windows 10 going through the "Update and security" in the menu "start" - "Settings". Open the tab "Updates and security" and go to "advanced settings". Here you can choose how to install the upgrade. In the drop-down list, locate the option "Notify about scheduling reset", UN-check the updates for other Microsoft programs and check the box next to "Defer updates". Also click on the heading "Choose how and when to update, and drag the slider to Off.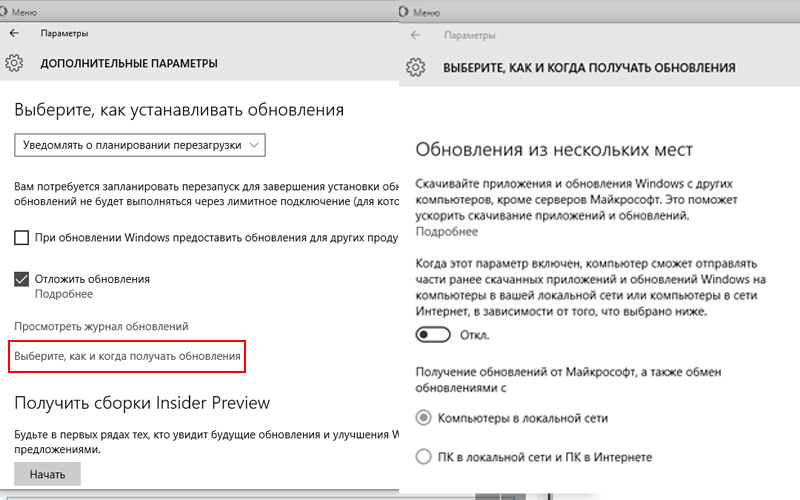 Disable update to Windows 10, you can also through a ban on downloading the boot files when you connect to your wireless network. To do this go to "start" - "Settings" - "Network and Internet". In the Wi-Fi tab go to "advanced settings", and under a Metered connection, drag the slider to "on."