Instruction
Most modern laptops equipped with an HDMI connector or a compact Mini-HDMI. In this case, the easiest method is to just buy an HDMI cable and connect the laptop through it. This ensures the best picture quality. It is transmitted in digital format, distortion does not occur.
Older laptops only have a VGA output for connecting an external monitor. Some models of Smart TVs have this connector. It's called PC. You can easily find it on the back of the TV. In this case you will have enough VGA cable. If the TV only has component input (three RCA connectors "Tulip"), you will need the adapter pictured. In special stores you can find cables adapters.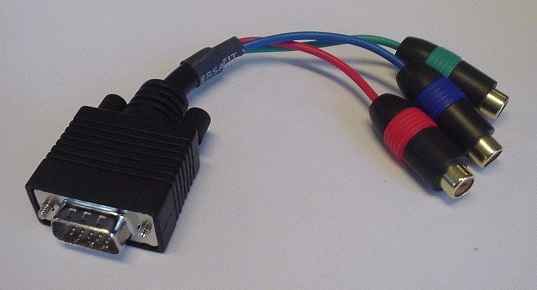 If you don't want to use wire, you can use special software provided by manufacturers of TVs. For example, it's called Samsung Smart View. If you connect the laptop and TV to the same Wi-Fi network, then you can watch movies directly from laptop to screen SmartTV device.
For owners of newer laptops built on Intel chipsets, there is another possibility — WiDi (Wireless Display). Built-in video adapter compresses the image from the screen and sends it over Wi-Fi on devices that support the technology. Out of the box WiDi support, for example, some models of SmartTV from LG and Samsung. In these TVs, you can select the source of the signal WiDi. For the rest you will need to buy a special adapter, an example of which is shown in the figure. In this case, to connect to the back of any modern smartphone or tablet.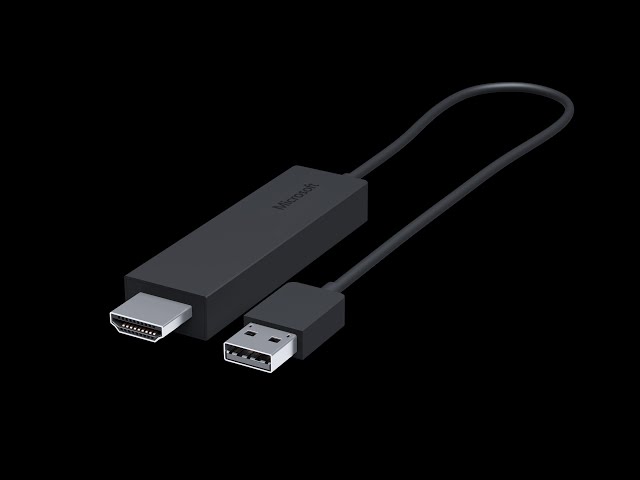 To use WiDi in the laptop under Windows 8.1, do the following. On the start screen to hold the mouse in the right edge of the screen and choose from the emerging menu item "Devices". Then click "upload screen" and "Add" a wireless display in the group of Projectors. Follow the instructions on the TV and the laptop.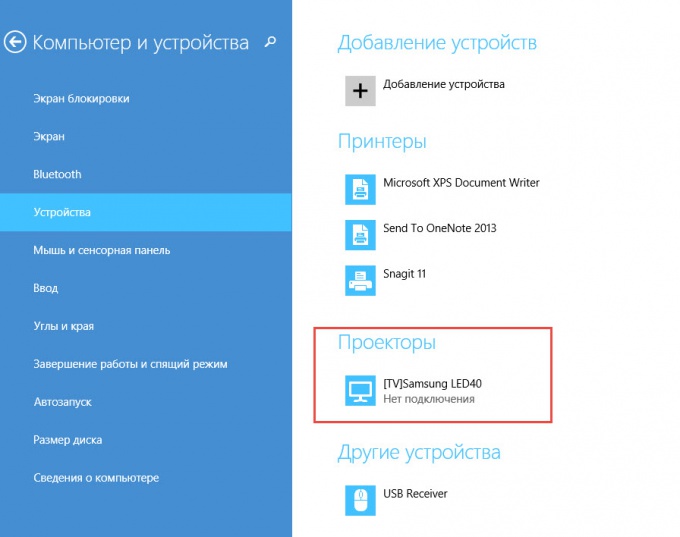 Note
When you connect with cables, don't forget to turn off the TV. Otherwise there is a risk of damaging the laptop or the TV by the discharge of static, or just confusing the connectors.