Cupcake in a mug of lime and coconut
Flour – 4 tablespoons
Baking powder – quarter teaspoon
Sugar – 2.5 tablespoons
Coconut milk (you can substitute cow or cream) – 4 tablespoons
Coconut shavings – 1 tsp
The lime zest – quarter teaspoon
1. In a large mug add flour, sugar, baking powder and milk.
2. All the ingredients are thoroughly mixed with a fork or small whisk, if available. The texture should be homogeneous and not contain lumps.
3. After whisking add lime zest and shavings of coconut.
4. Send the dough in the microwave right in the circle where it churned for about a minute. Readiness defined by the top of the dessert should be appetizing in appearance and most importantly dry.
5. Extracted from the microwave oven cupcake sprinkle lightly the top with lime zest.
Coffee and chocolate muffin in a mug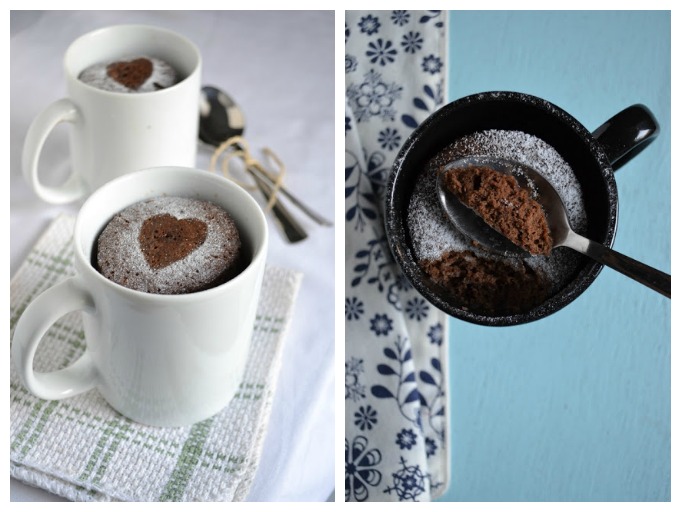 Flour – 3 tablespoons
Cocoa – 2 tablespoons
Instant coffee – 1 tablespoon
Sugar – 3 tablespoons
Baking powder – pinch of
Egg – 1
Milk – 2 tablespoons
Vegetable oil – 2 tablespoons
Vanilla
1. Dry ingredients: sugar, flour, baking powder, coffee, cocoa mix in a large mug in which to bake your cake.
2. Then add liquid ingredients – butter, egg, milk plus a little vanilla. Thoroughly until a homogeneous mass, knead it with a fork batter, avoiding lumps.
3. Our next cupcake in a mug put in the microwave on the biggest power minute and a half. To overdo the pastries is not recommended, otherwise it will be too dry.
4. Dessert can serve with a scoop of ice cream.
Mug cocoa cupcake with a dark beer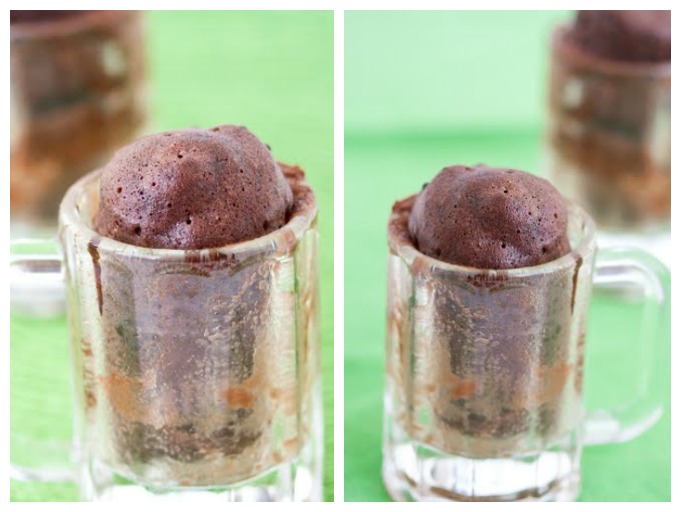 Flour – 4 tablespoons
Sugar – 5 tablespoons
Baking powder – 0.5 teaspoon
Cocoa 2.5 tablespoons
Egg – 1 piece
Milk – 3.5 tablespoons
Oil is 3.5 tablespoons
Vanillin – on the tip of a knife
Dark beer is 5.5 tablespoons
1. This cake in a mug is prepared like all the rest: all the ingredients are placed in a large mug and carefully razmeshivatsya either with a fork or small whisk.
2. This cake is baked about a minute and a half. If you reduce the baking time by – product will be moist, but not too overexposed. Looking for a middle ground, focusing on the power of your microwave.
Orange-chocolate muffin in a mug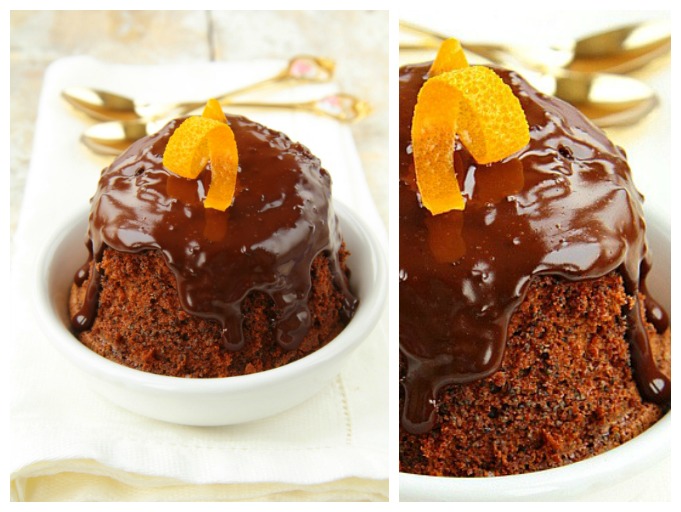 Butter – 8 tablespoons
Eggs – 2 pieces
Cocoa – half Cup
Powdered sugar – 1 Cup
Orange juice – a quarter Cup
Flour – 2 cups
Grated zest or orange essence
For the glaze:
Melted chocolate – 200 grams
Powdered sugar – 1 Cup
Orange juice – 0.5 cups
1. Whip the powdered sugar with six tablespoons of butter in a large bowl.
2. Continuing to whisk, gradually add eggs, orange juice and zest.
3. Next, add cocoa with the flour and again whisk well.
4. Prepare the mugs, ie grease them with oil, then filled with dough two-thirds full and bake the muffins in the microwave for two minutes.
5. The glaze is prepared very simply – chocolate, juice and powder well whipped.
6. The finished cakes carefully extracted from the pots, spread on plates and pour with glaze.
Of the proposed the number of products it turns out 4 of the cupcake in circles.