The interior of a small room: Wallpaper
Special attention should be paid to wall decor because it sets the basic "note" of the interior. The most common option for wall decoration is the Wallpaper. There are several General provisions in their choice.
For a small room the Wallpaper should be:
only light;
without a pattern.
Wallpaper in dark colors definitely "steals" approximately 40% of the space. However, these are only General recommendations. Designers recommend, if necessary, to take some "risk". So, Wallpapers for a small room can still have a print, but it needs to be very small and located strictly vertically.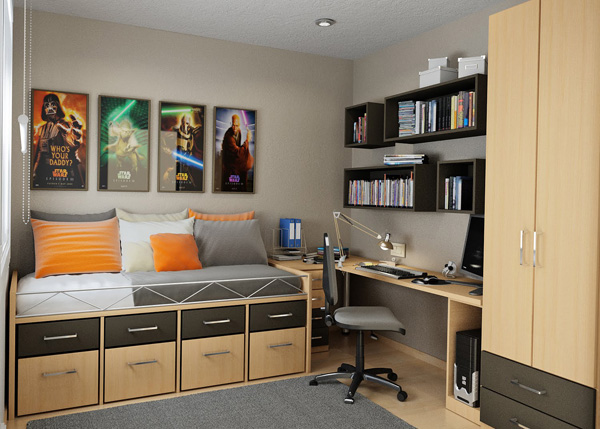 The base color of Wallpaper for a small room
Wallpaper for a small space needs to be neutral and light. The choice of their colors is very wide. Important rule: the Wallpaper should be bright but not white! The best colors are: peach, cream, light yellow, bluish green, light beige, light blue.
When choosing Wallpaper it is important not to forget about the lighting of the room. If a small room is dark, choose warm colors, and if well-lit - cold. The specific color of the Wallpaper is selected based on colors of furniture, major accessories and textile.
Pattern Wallpaper for a small room
As already noted above, the Wallpaper for a small room can have a small vertical pattern. Understated vertical pattern visually increase the wall up. However, print can be located and horizontally, but only if the room boasts a high ceiling. If you are planning to decorate the walls of many paintings, stop the choice is still on plain Wallpaper.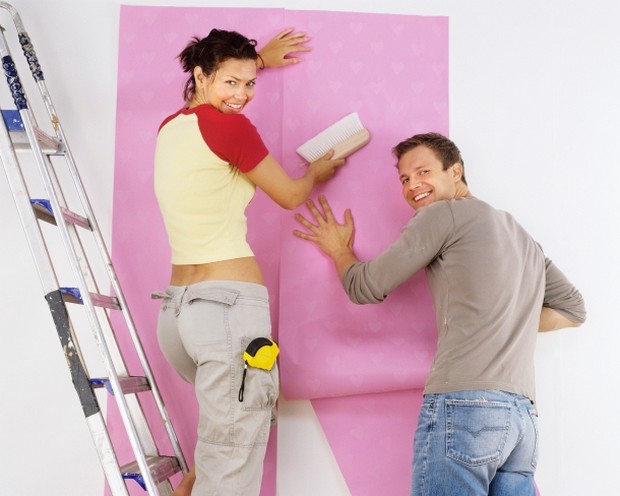 Texture of Wallpaper for small spaces
For a small room it is better to choose textured Wallpaper. They can be absolutely any: even minor relief in the form of "matting" under the power to visually expand the space. Wallpaper with texture will create a drop in volume and a kind of game of shadows, due to which the impression of more space.
Increase room Wallpaper with a glossy surface. The ideal situation is Wallpaper with silk-screen printing. However there is a caveat: shiny Wallpaper make the room uncomfortable.
These simple guidelines will allow you to "carve out" a few centimeters and visually enlarge a small room.