You will need
-a soft cloth
- stearic sponge
- rubbing alcohol,
- natural soap
- sticky tape
- liquid detergent
- natural cow's milk.
Instruction
If you or guests accidentally spilled any liquid on the leather sofa, immediately follow with a cloth and try to remove the excess, no bones about it. Prevent the spreading and penetration into the base of the filler of the sofa. For a start, blot the stain with a soft cloth several times, then wipe the surface of the furniture with a damp flannel or cotton cloth. If the couch spilled red wine, treat the stain with a light alcohol solution.
Many parents of young children interested in the same question: how to clean a leather sofa from pens and ink from ballpoint pens left over from the arts your children. Traces of markers can be cleaned with a cotton swab dipped in rubbing alcohol. Then treat the pollution stearic sponge. Ink from a ballpoint pen is easy to remove using adhesive tape or Scotch tape. Apply it on the stain, firmly press and pull. If there is a slight wash them with liquid detergent (liquid dishwashing detergent or liquid soap).
To clean a leather sofa can be the people's ways. According to rumor, leather furniture loves natural cow milk. Dampen a soft sponge in warm milk, squeeze lightly and wipe the sofa. Due to the effect of this natural and organic product, the skin will become more shiny and soft.
Stains from tea, coffee or dirt should be removed from a leather surface of the sofa a clean, damp cloth. Then soak a cotton pad in a solution of water and natural soap and RUB the stain in a circular motion. Then remove with a damp cloth the remnants of soap solution and wipe with a dry cloth. Should not be much pressure and hard rubbing. Do not use for treatment of sofa acetone, turpentine, or abrasive powders.
In the furniture store, you can buy special detergents and cleaning products for skin care. Careful and regular maintenance will allow your furniture to last for decades and look at 100%.
Advice 2: How to wash red wine
Stains from
red wine
on the carpet, clothes and tablecloths – all consequences of the gala dinner in the circle of friends and relatives. Do not despair and think that the thing is hopelessly flawed. With this, you can easily cope at home with the help of improvised means. Thus, you'll save time and money.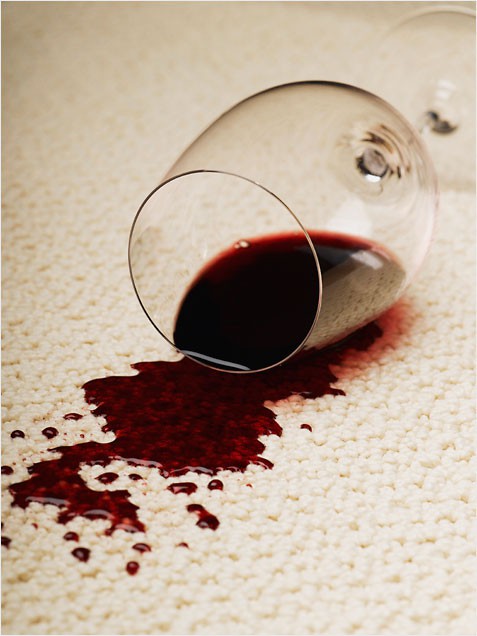 You will need
- milk;
- powder or soap;
- fine salt;
- hydrogen peroxide.
Instruction
The first thing you need to not waste time and immediately blot the stain with a clean napkin, and thus become free from most of the wine. Before you start cleaning the products from red wine, you need to check a particular method on a less visible area (ACC or the back seam).
To withdraw stain it from the inside, after putting under the cloth of white blotting paper or napkins. To clean stains use a soft cloth or cotton swab, which should be wetted in the solution and moving from the edges to the center. In this method of operation, the stain will spread. Begin to clean with a weak solution, gradually increasing the concentration.
If the red wine stain were formed on fabric of silk or other materials (cloth or clothing), it is necessary to moisten with warm milk for some time. After that wash the product in a mild detergent composition, rinse the thing thoroughly first in cold water, then in hot.
If the wine stain is fresh, it will not be difficult to remove. For this make a paste of fine salt and water, put on a fresh stain. After 30-40 minutes wash the thing in warm soapy water and rinse.
A red wine stain on the carpet in no case do not RUB. Lay a clean cloth, folded in several layers on the stain and stand. Thus, you remove part of the residue of wine is soaked into the carpet. Dilute hydrogen peroxide with water in a ratio of 1:3. Saturate the stain from the wine the prepared solution and blot with a clean cloth. If the fabric left red stains – it's good, continue to process until the stain until the stain will not disappear at all. Finally, wipe the contaminated area with a cloth soaked in clear, warm water.
Useful advice
Do not delay removal of stains, then the desired result will be guaranteed.
Advice 3: How to wash the handle with leather
To get stains from ballpoint or gel pens on the skin or on the purse leather is very unpleasant, but fairly common situation which can happen to anyone due to careless use of the handle. But even with very careful use ball or gel pens toothpaste may leak out under high temperatures, especially in summer. This problem can be overcome with the help of improvised means.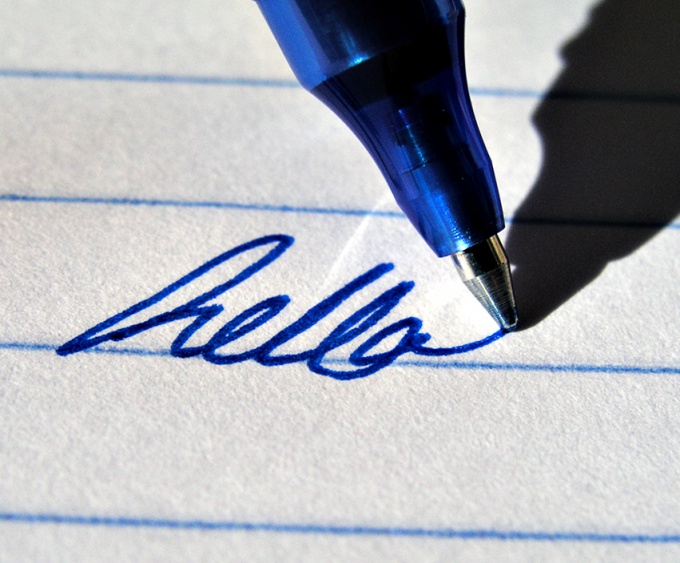 You will need
- alcohol-containing liquid;
- a cotton pad or soft cloth;
soap and brush;
- lemon juice;
soda;
Sol;
- detergent for dishes;
- glycerin;
- ammonia;
- soft sponge.
Instruction
If you dirty a ballpoint or gel pen and you need as soon as possible to remove stains from the skin, use a cotton pad moistened with alcohol, Cologne, toilet water or facial tonic with an alcohol content. Wipe the place of contamination. If you just failed to remove all the stains, repeat the procedure.
Instead of alcohol-containing liquids, use the soap and brush, lather brush, RUB hands together, rinse with water. Fresh stains from the handle easily removed, so if there is a problem, try to immediately wash the skin.
If the pen leaked in a leather bag, or you got a leather jacket, then immediately wipe the place of contamination with a cloth or soaked in alcohol-containing liquid. It is safe for all skin types, will not ruin its color and will not lead to the appearance of white spots. But this method helps only on fresh stains. If you immediately noticed the stains and was a lot of time, you will have to use other means.
Mix tablespoon salt with water, add 1 drop of detergent for dishes, put on the spot from the handle, allow the mixture to dry completely. Clean the cork with a soft sponge or brush, wipe with a damp sponge.
If the skin is light, then to remove ink stains, use glycerin or a mixture of glycerin and ammonia. Wipe the place of contamination, after a few minutes, wipe the skin with a soft cloth. This method is suitable for removal of contaminants from the handle only with light skin, as dark or colored surface can appear white spots.
You can also use a mixture of natural lemon juice and baking soda. To do this, sprinkle the stain with baking soda, drizzle with lemon juice. There will be a reaction in the form of hiss. The ink stain will disappear. If the stain has disappeared the color of the leather stuff, you can use the dye. Paint for leather are presented in the field of trade in a wide range, and you will be able to choose the color for any shade of leather products.
If your purse or jacket - a very expensive product, use the services of professional masters from the dry cleaners.
Advice 4: How to clean leather furniture
Leather furniture combines style and elegance, is characterized by high wear resistance, strength and durability. But quality leather sofas, chairs and other items require careful care and regular cleaning. Remember that leather is not a fabric, and problem areas it is difficult to remove or disguise.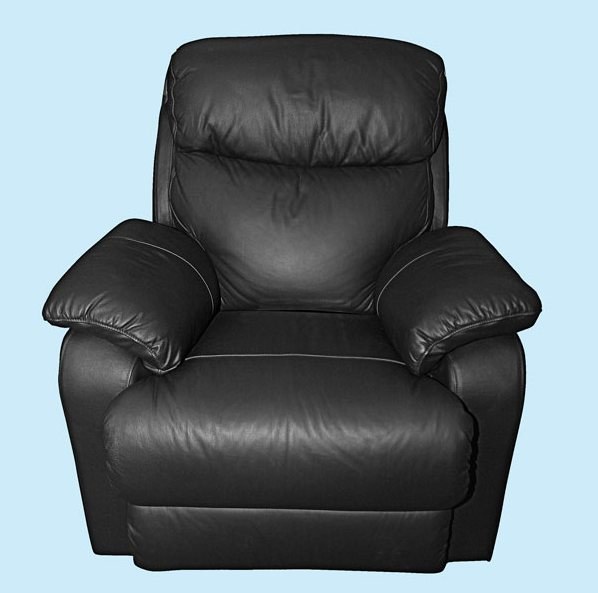 You will need
vacuum cleaner;
- sponge;
- alcohol;
water;
- cleaning leather furniture;
milk.
Instruction
Regularly clean leather furniture vacuum cleaner - so the pores on the surface of the material will always be clean. In addition, from time to time wipe the leather with a damp cloth moistened with soap solution or special means for care of leather furnitureYu. This will protect it from drying out and prevent cracking. Carefully clean and wipe the seams, as they always clogged full of dust. Once a year, use special skin - the so-called cosmetics to furniture. You can wipe sofas and armchairs sponges impregnated with stearic grease.
To dry skin after wet cleaning, do not use heating appliances, Hairdryers; just wipe the surface with a dry cloth. In General try not to put such furniture in the sunlight or near batteries, since the skin is susceptible to temperature changes that cause cracking and shattering of the dye.
Even regular cleaning cannot insure the furniture against unforeseen situations, for example, children paint the chair with markers, you will shed on the sofa, wine or coffee. This mess can ruin the appearance of leather furniture, so you need to act quickly. If something is spilled on the skin, take a rag and remove the excess fluid that it did not spread. Then, use absorbent paper or gauze to the base of the filler is not wet. To remove a stain from wine, wipe it with a cloth soaked in a light alcohol solution.
Traces of tea, coffee or dirt can be removed with a soft damp cloth or cotton wool. Wet a piece of cotton wool in soapy water and RUB the stain, making a circular motion, then dry with a dry cloth. But do not RUB, do not press on the skin. For skin cleaning, you cannot use acetone, turpentine, abrasive powders and pastes.
Stains from felt-tip pens or ballpoint pens can be withdrawn the sticky tape. Glue it on the trail, push and pull. If that doesn't work, soak a cotton in rubbing alcohol and wipe the stain, then treat with stearic sponge. If leather furniture stuck chewing gum, attach the ice pack, wait for it to harden, then scrape some blunt object.
If you are not satisfied with a special liquid for cleaning leather furniture, use folk remedies. Can be cleaned the skin natural milk. Wet a soft sponge in milk, wring out and wipe the furniture. After that the surface will become shiny and soft.
Advice 5: How to wash ink from skin
Ball point pen for many years, is quite popular stationery object. It is indispensable at home, at work or school. Unfortunately, however carefully you did not enjoy it, there is always the possibility of accidentally dirty clothes. What do you do if your favorite leather has several ink blots? Of course, to proceed immediately to their removal.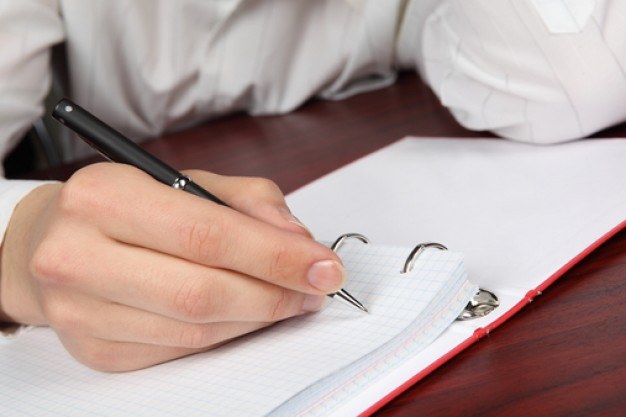 You will need
Sol;
detergent;
- Cologne, acetone or alcohol;
- cloth, or wool;
- baking soda;
- lemon juice;
- any alcohol-containing solution;
- ammonia;
- turpentine;
- liquid nail Polish remover without acetone
Instruction
If ink gets on leather, take half Cup of water and add a tablespoon of salt and a drop of detergent. It should be foaming. Apply the prepared solution on the ink stain and wait until it dries. After that gently
wipe
it with a slightly damp sponge or cloth.
At Cologne, acetone or alcohol. Just apply it on a napkin or a cotton pad and wipe the stain. If you just scour it does not work, repeat the procedure, replacing the cotton pad on the new one.
Take a little baking soda and sprinkle it on the stain. Then sprinkle on a few drops of lemon juice. As a result of this procedure, the stain will completely disappear. This method is suitable only for products of unpainted skin.
To remove ink stain from leather bags or jackets, you can use alcohol-based solution. Dampen a clean cloth and gently wipe the contaminated area. This procedure is absolutely harmless to painted things and it is great at removing fresh stains.
Mix baking soda and ammonia (a teaspoon of baking soda per Cup of alcohol). The resulting solution dampen a clean cloth or cotton wool and carefully RUB the stain.
Cover the stained spot with a damp salt, the thicker will be the layer the better. Leave for a few days. After a time, shake off the salt and wipe with a cloth or sponge dipped in turpentine.
For removing ink stains you can use liquid nail Polish remover. It is very important that doesn't contain acetone, otherwise instead of one spot you can get more. Moisten with the liquid a piece of cotton wool, gently wipe them with dirt and wait until the skin is completely dry.
Note
If you do not get the spot out with a skin yourself, ask for help to the specialists from the dry cleaners.
Useful advice
Before how to get out ink stains from the skin using the above methods, be sure that they will not harm the material. It is advisable to try them out on some inconspicuous area.

To the ink stain does not spread, draw around him a circle of paraffin.
Advice 6: How to wash sofa
Very often, the sofa becomes a favorite place for guests and home owners. This, naturally, adds to the beauty and purity of the subject of upholstered furniture. Over time, it becomes dusty and loses its bright colors, it can even be stained or Seleznevskaya areas. To give the sofafrom second life, it should be thoroughly washed.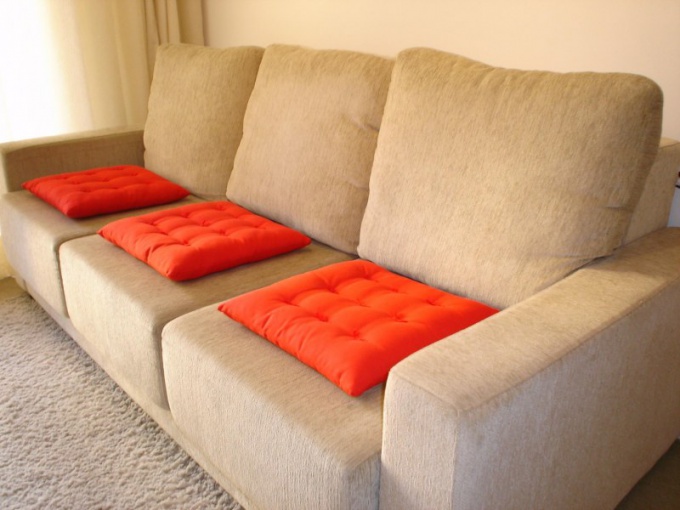 You will need
vacuum cleaner;
- soft cloth or sponge;
- warm water;
- hand cream;
- gentle cleanser;
- solid scraper;
- acetone;
Sol;
- ice;
- vinegar;
- ammonia.
Instruction
Cleaning a sofaand need to produce one every 3-4 months, so it does not accumulate dirt, not develop harmful bacteria. To start the procedure is necessary to remove dust and small debris. Thoroughly vacuum all areas, not forgetting the walls, the armrests, the back. Go over the entire surface twice to be sure that all dust is removed. If you leave it on the sofa, then in wet processing it will penetrate into the upholstery to remove it then it will be very problematic.
Determine the material of the upholstery. The leather surface just wipe with a damp soft cloth to remove all dirt. If the material eventually became uneven, anoint it with inexpensive hand cream. And after 20-30 minutes, remove the remaining media. You can use a special cream for leather upholstery, but they are more expensive, and the result will be the same as when using simple tools.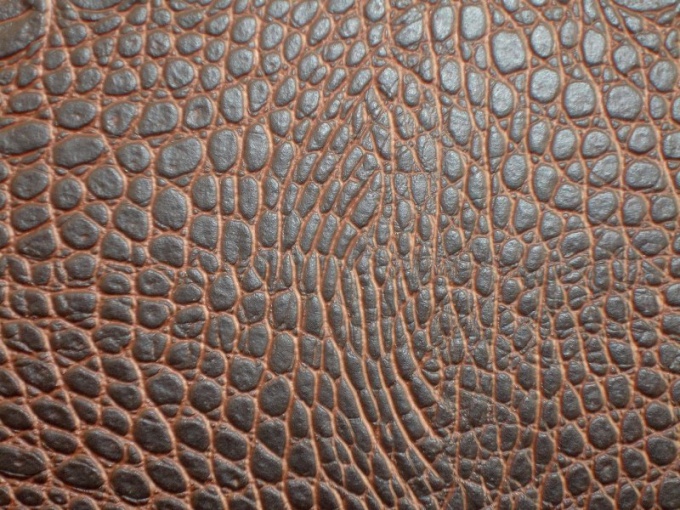 Jacquard, flock, velour, chenille and tapestry can be washed with the use of warm water and mild detergent. Clean them with a sponge or a simple soft cloth. Eating material heavily contaminated, use detergent for dishes. Vanish for any surface, just don't forget to lather well before applying.
After applying the cleaning products rinse the surface. Then walk around the sofato have a dry rag to remove excess moisture. Open Windows or a balcony, a sofa needs to dry out well.
If you have soiled the surface is, do not worry, most stains can be removed. Do not tighten the sink as soon as you see the pollution immediately start to remove it. Normal blood is removed with cold water if the stain had time to dry, you can handle him for a few minutes.
Chocolate, jam or marmalade must first be removed with a hard scraper, then wash with a mild soap or gentle detergent. Ink and crayon can be removed using a soft cloth wetted with acetone. Then you need to wash the surface with warm water and dry.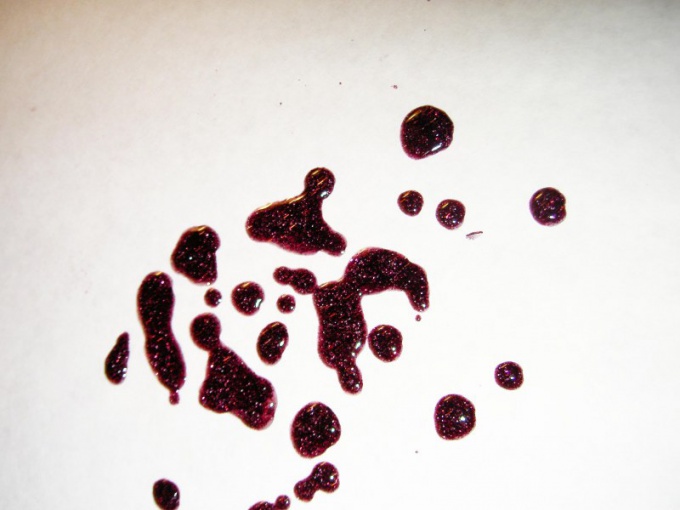 Red wine should be immediately sprinkle with salt, and 10-15 minutes to vacuum the contaminated place. To remove chewing gum, you need to freeze the place in which it is stuck. You can use ice wrapped in a simple plastic bag.
Tea and coffee can be cleaned with a weak solution of vinegar, but if you spilled fruit juice, add vinegar a few drops of ammonia. And the beer can wash away any cleaning products, even soap.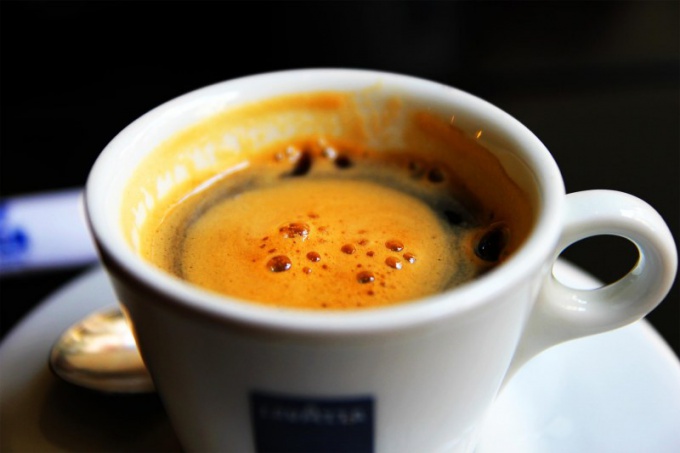 Useful advice
Take a large sheet and moisten it with a weak solution of vinegar. Then throw her on the couch and after 5-10 minutes, remove. Color of the upholstery will become more bright and vivid.