Instruction
"The skin I live in"(2011). The dramatic Thriller, filmed by the famous Spanish independent film Director Pedro Almodovar on the novel by Thierry jonquet the "tarantula". The genius of plastic surgery, leads the hunt for the criminal who many years ago raped his daughter. The way of vengeance, he chose a very sophisticated, and the rapist will be a terrible penalty. This is an unusual but very interesting film, the outcome of which simply staggers the imagination.
"Tomboy"(2011). French drama, tells the story of a girl named Laura who moves into a new house with their parents. At the new place, Laura begins to pose as a boy, with all your new friends seems to be a male name Miguel, invents a story, makes a short cut. In the end, "Miguel" contemporary falls in love with Lisa, and the first time they kiss in an adult. The story told in this film, very vividly describes the experiences of the child, his desire to understand themselves, what it really is: a boy or girl. The film "Tomboy" was awarded numerous awards at international film festivals.
"Ed Wood"(1994). The American biographical drama, filmed by the famous Director Tim Burton based on the book by Rudolph grey's "Nightmare of ecstasy". The film tells about life of the most notorious personality in Hollywood history – ed wood, which was voted the worst Director in the entire history of American cinema. This film certainly deserves attention. He was unusually withdrawn, bright and very high quality.
"Mysterious Albert Nobbs"(2011). Great drama, where the talented Glenn close played a major role. In this film, her rare acting talent revealed from a new angle. She just nailed it with the role of albert Nobbs is a waiter in a small hotel. More than thirty years, I think that albert is a man who leads a secluded life and spend all his evenings in her room, endlessly recounting their savings. The movie was boring and extremely philosophical. After seeing it is something to think about.
"In jazz only girls"(1959). Beautiful and light Comedy. Musicians Jerry and Joe becomes the accidental witness to a gangland killing. To avoid certain death, they are trying to escape to Florida, pretending to be women. Now they are Daphne and Josephine. In this film a lot of funny episodes. You can then revise it many times and it never gets boring. A true classic of Hollywood cinema.
Advice 2: The best movies on how to change the life
Along with books, movies can make the audience laugh, cry and dream, and some even change lives. After watching these films and I want to look at your life in new ways, to find our purpose and to begin to think differently. Presented to your attention films that leave a deep impression after viewing and make you think about your place in life.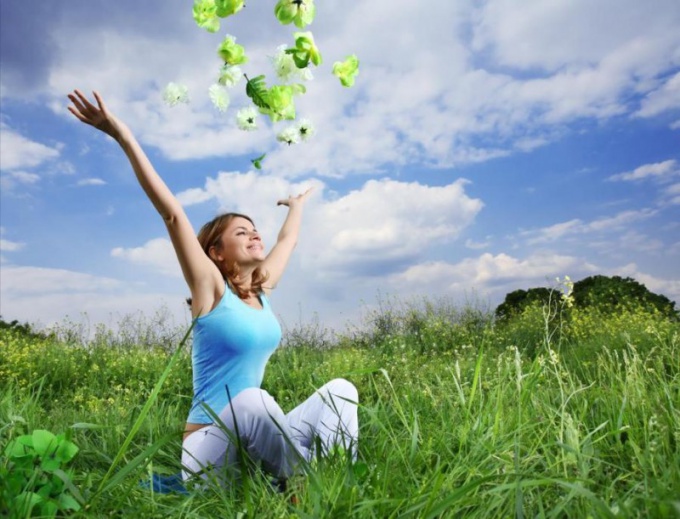 Instruction
"The pursuit of happyness" (2006). The film is based on real events. The plot revolves around the story of the difficult life classic loser who is trying to do everything possible to feed his son, and as a result, it offers a continuous frustration. He tries by all means to make your child happy, but they earned money not even enough to pay the rent. This film helps to look at your life and understand that under no circumstances it is impossible to give up. You need to go for their goals, despite any challenges, and success story Chris Gardner is the perfect proof.
"127 hours" (2010). The film is based on a real story that happened with the cliffhanger–lover Aaron Ralston. He, not saying a word to anyone, went to the canyon, where he had an accident and he fell into a crevice. The film is instructive and extremely touching at the same time. The will to live, faith in a better and endless hope for salvation – all this helped the protagonist to survive and, despite everything, to continue doing his life's work.
"Hachiko: the most loyal friend" (2008). Piercing the film about the friendship between dog and man. The extraordinary loyalty that could not break even death. The plot – the real story, which literally shocked the world. Sincere friendship and affection, which cannot leave the viewer indifferent. A lot of this film is impossible to describe in words, it's a must watch.
"Pay it forward" (2000). An ordinary boy has invented a simple way to change the world: one person should help three others, with the proviso that they, in turn, will do good to three more strangers. The film is very sad, and the ending makes the audience cry, but the effect of watching just stunning. Do not look for the cause of their troubles in others, is simply to try to make this world a little kinder, and we should start with ourselves.
"Gran Torino" (2008). The Clint Eastwood movie, which tells the story of a lonely old man living in his declining years, in the area where all the captivated people from Asia. Him as a veteran of the Korean won, this situation is not satisfied. However, with his neighbors, he has to friends, with special affection he has come to the boy Tao. The film raises many emotions and makes you think. In all circumstances man should remain a man: loving, moral and just.
"1+1" (2011). After the accident, a paralyzed millionaire Philippe is looking for a nurse. In the end hires a person who is not suitable for this role. An ex-con, rough black guy without special education and work experience, could be Philip the man who brought him back to life. They start a sincere friendship. They simply can't do without each other. This interesting and touching film makes us think about many things. In any situation you can find the exit, you need not to give up, even if confined to a wheelchair and it seems that nothing good in life is not going to happen.