Many experts in the field of safety suggest for each service (web site) to have a unique password. In this case, even if the attacker and get one of your passwords, he will not be able to use it on other resources. But, unfortunately, to remember several different passwords is very difficult. What if you have 10, 20?

A solution is to save passwords in your browser. For example, every time you enter a new password in Google Chrome, the browser asks about saving it. This is easier on the Internet, as you no longer need to remember all passwords. However, there may be situations where you need to go to one of your saved browser passwords. Appears a natural question: how does Google Chrome view saved passwords?


The solution of the problem


In order to view saved passwords in Google Chrome, you need to perform several simple steps:

1. To open the browser menu, which is located in the upper right corner, select "settings" (Settings).

2. This opens the settings page you need to scroll to the bottom and click on the link "Show advanced settings" select Show advanced settings).

3. In the opened advanced settings, you must find the item "Passwords and forms" (Passwords and forms) and click on the link "Manage password" (Manage passwords). This opens a menu showing all the sites whose passwords it stores the Google Chrome browser. However, for security purposes, this menu passwords are not shown.

4. In order to view the saved password you need to click on the line of the required website and click the "Show" (Show). The stored password will be immediately displayed.


It is important to consider


Stored in Google Chrome, the password will be shown immediately only if you are using an account in the operating system without the password. This is unsafe, as in this case, anyone with direct access to your computer can see your Google Chrome saved passwords. To protect your personal data, you need to put a password on your user account in the operating system. Then click the button "Show" you will be prompted to enter the password from your account, and only if entered correctly, Google Chrome will display the password stored in the browser. So to see Google Chrome saved passwords can only you personally.
Advice 2: How to put a password on the Chrome browser
If your computer can use someone else, this "someone" can see the browser history, bookmarks, log-in your accounts in social networks, and email (if passwords are saved in browser or logged, and the entrance I made). It's frustrating, but if you lose
a laptop
/tablet and they will use not just a colleague or someone from home, and it is a stranger? The solution is to put the login password into the browser.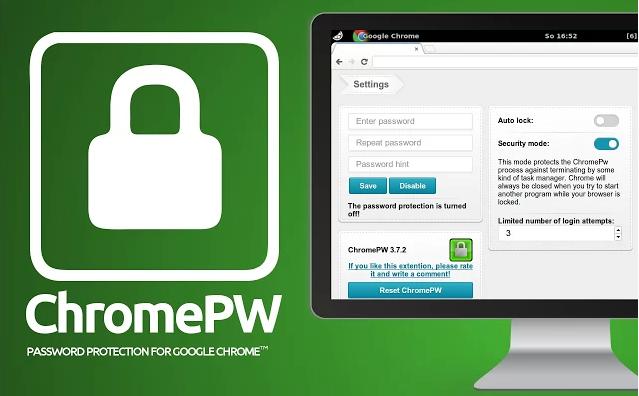 You will need
browser collection chrome (tested on goole chrome and Yandex browser)
Instruction
Go to app store Chrome (https://chrome.google.com/webstore/category/apps?utm_campaign=en&utm_source=en-et-na-us-oc-webstrhm&utm_medium=et). Just search for "ChromePW".
In the search results, click on the application "ChromePW". In the resulting window at the top right, click "Free" - will begin installing the application (click "Add" if asked).
When the extension is installed, follow the instructions in the opened tab - tips will help enable the app and set a password.
Ready! Now each time you call the browser you will need to enter a password.
Useful advice
If the computer is shared among several people, it is better to put several browsers: Google Chrome and Yandex.The browser, for example.
Advice 3: How to save Google Chrome settings
Many Internet users, in particular users of Google
Chrome
are trying to solve the issue of preserving the settings of your browser. After reinstalling system, changing a PC or when such actions, I would like to have immediately ready to work Chrome in the form in which it was left previously. Google developers took care of it, and a function of storing user preferences is implemented at the highest level.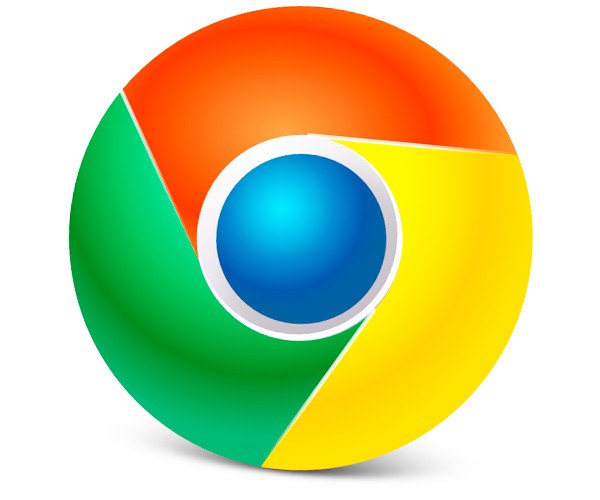 Configure Google Chrome on your computer

First of all it is necessary to understand, where are the settings in Google Chrome. To open them you need to find in the right top corner an icon with three horizontal lines and click on it. This opens a menu where you can select "Settings".

In the opened settings window will be located a huge number of options that you can change at their discretion. It is set here the program's appearance, safety, set search defaults, create new users, etc.

Speaking specifically about saving the settings in the browser, everything is fairly simple. The engine is designed so that after changing any parameter automatically saves the produced just settings. This allows you to shut down your browser, restart the computer, then turn it on again and all settings will be made in the position in which you left them.

In other words, to the browser settings remained, just enough of them to somehow change. Settings also can be reset to factory default condition. It is a special button "Reset browser settings". It can be found by clicking "Show advanced settings".


Save the settings in the Internet

To save all made settings when you reinstall your system or browser, or use them on another computer, you must use a Google account. All personal settings, including bookmarks and extensions will be saved on the Internet.

If you already have an email from Google simply go to your browser settings and click the "sign in to Chrome". Then enter the email and password. Opens the synchronization settings. You can sync all settings, or select only some specific list with checkboxes. So, you can sync a standard browser settings, themes, extensions, tabs, passwords, browsing history, autocomplete, app.

Just below it is necessary to specify encryption settings. This is an optional feature that allows you to protect all your data against access by third parties. you encrypt with Google account information, or by using some kind of code phrase. If you use a passphrase should exercise extreme caution, as losing or forgetting the particular word or phrase, Google will not be able to recall, and synchronization will have to drop.