Instruction
3Ds Max is a well-known multifunctional application for creating three-dimensional models in real time. This software is used in interior design, rendering three-dimensional graphical models for writing complex programs and games. The application is popular among architects, engineers, designers and specialists in creating sketches. The software package provides many approaches to three-dimensional modeling and is recognized as one of the most functional and popular design tools.
Adobe Photoshop offers users a variety of brushes, filters, plugins and settings to create images. Built-in tools allow the designer to create the layout for the future website. Application widely used to create clothing designs, corporate identity, logo and interiors.
Adobe Dreamweaver is a package to create professional interfaces for web sites. The application implements a principle of visual editing, through which you can dynamically build a layout, moving design elements with the mouse. Also, the program is able to generate high-quality code, which simplifies the subsequent coding. With built-in full-featured text editor, the designer gets possible to specify the desired script directly to add the necessary elements and use the necessary settings.
Adobe Illustrator is used by designers working in various fields. The program is a vector graphics editor that is used when creating digital images, illustrations and various magazines. The application is used to develop printed material, web sites, interactive elements of interfaces and design of mobile applications.
There are also several other programs that are widely used by designers in constructing their projects. Adobe Premiere is an application for working with three-dimensional graphics, building scenes and design of the various rollers. Unity Pro is used by professionals aimed at the development of three-dimensional models for consoles of the current generation. Maya will be a good and full-featured solution for building 3D animations and acts as a good alternative to 3Ds Max. ToonBoom Studio allows you create 2D graphics.
Advice 2: What program to create a logo
A quality logo is a required element of any web site or company image. Today for computers that presents a large number of different applications and services, which help to create a quality logo without possessing any design skills.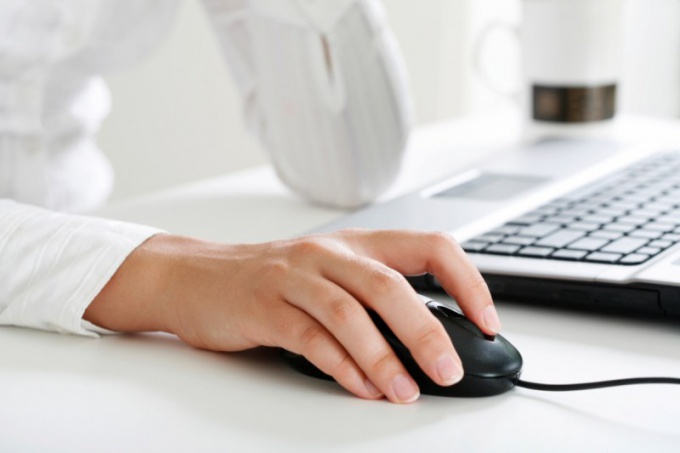 Sothink Logo Maker
App Sothink Logo Maker has an intuitive, even a novice user interface is styled like Microsoft Office programs. The app offers plenty of templates that enable you to create a quality logo for the company or web site. The application interface has a large number of shapes, prints, shapes that are most often used by designers for drawing logos. The editor has a built-in set of effects and tools for working with fonts. The program allows you to import and adapt a variety of graphic files from hard disc to use them in the logo. Developers are also invited nearly 100 ready-to-use templates. The editor allows to save output images in JPG, BMP or PNG, which are often used in the design of web pages.
Sothink Logo Maker supports importing vector graphics and Flash animation in. SWF format.
AAA Logo 2014
App AAA Logo 2014 allows you to create logos of any type by using built-in templates. The user is provided with about 2000 styles, which are suitable for most webmasters. The program also includes various brushes and effects, allowing you to create banners, buttons and business cards. The application supports exporting graphics from other programs. AAA Logo ready supports uploading objects to the site, and also output the graphic image to be printed. The application has a wide set of different effects and editing tools.
Most applications that are created to create logos, apply for a paid license. The program can be used free for a trial period to make necessary graphic file.
Other applications
High quality logos can be created by experienced users with the use of such packages for graphical editing like Adobe Photoshop, GIMP and CorelDRAW. Among programs for beginners it is possible to note The Logo Creator, Logo Design Studio, which have similar features and a wide range of preset templates. To quickly create a simple logo for a website of a small size, you can try a web service Logaster, who with the help of clear step-by-step interface allows you to create a simple logo based on the available database templates. While the number of available on the resource effects is constantly growing and the existing style sets and templates are supplemented and improved.
Russian Russian
Advice 3: What laptop to buy for work 3d max
3D Max is an application for creating three-dimensional graphics that uses most of your computer's resources. Such demands associated with the feature of constructing three-dimensional images in modern systems and the complexity of the computation of graphical models. For comfortable work in the program must choose the most productive laptop or computer.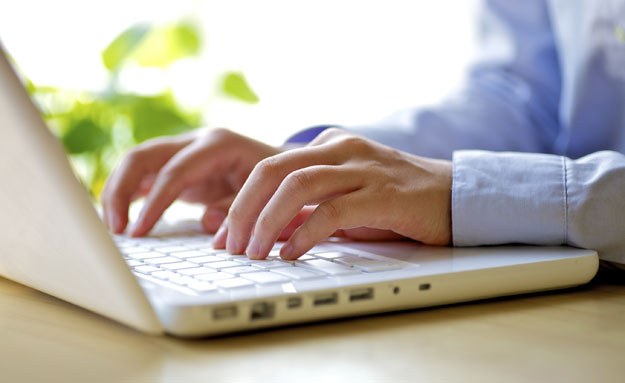 The official system requirements


The developer of the program 3D Max Autodesk published for the program minimum system requirements that are needed to run on laptops and computers. The official information presented on the website of the company.

In order to successfully install and run the program 3D Max 2014, you must have Windows 7 or Windows 8 as main system on your computer. The processor must have 64-bit architecture, the power of the kernel affects the speed of rendering and image creation. 4 GB RAM is the minimum requirement, however the developer recommends 8GB of RAM for more or less comfortable work. 4.5 GB hard drive should be available for installation. It is also advisable to update to the latest version installed on the system browser.


Selection of laptop


The choice of laptop should be done in accordance with the three key characteristics that are critical to run the program. First, you need to pay attention to the graphics card and its power – the performance of the graphics system, the smoother will be the construction of images and the more graphic objects can be displayed. Graphics performance is affected by the level of comfort when working with the program. It is desirable that the amount of graphics memory of the laptop was not less than 1 GB. To run 3D Max will need a discrete graphics card from Nvidia or Radeon as newer models.

The other important characteristic to run 3D Max is the CPU, number of cores which must be at least 4 for rendering. It is advisable to use the latest processors from Intel (Core i7) and AMD (FX-9590 and above). The higher clock speed and more cores in the stone, the better it will be able to handle the computational operations and the construction of complex graphic objects.

The third important characteristic is the amount of RAM, the amount of which depends on the volume progresemos scene. The larger the object, the more data required to store in memory. It is desirable that the amount of RAM not less than 8GB, but when building complex objects may require a laptop with 16 GB.


The cost


It should be noted that the cost of the laptop which will be able to operate 3D Max, will be at least 40,000 p Only the most expensive models are able to provide optimal performance in the program. If you use 3D Max for educational purposes or at the Amateur level, you can purchase a laptop that meets the minimum requirements of the manufacturer. In this case, the final cost of the device will be approximately 25000 p
Advice 4: How to make a portfolio of professional designer
Portfolio – is the "face" of the designer, this is what the customer experienced about him almost everything. It portfolio, not a degree or an impressive resume is usually a reason that the designer take the job. So on his design is really worth to work hard.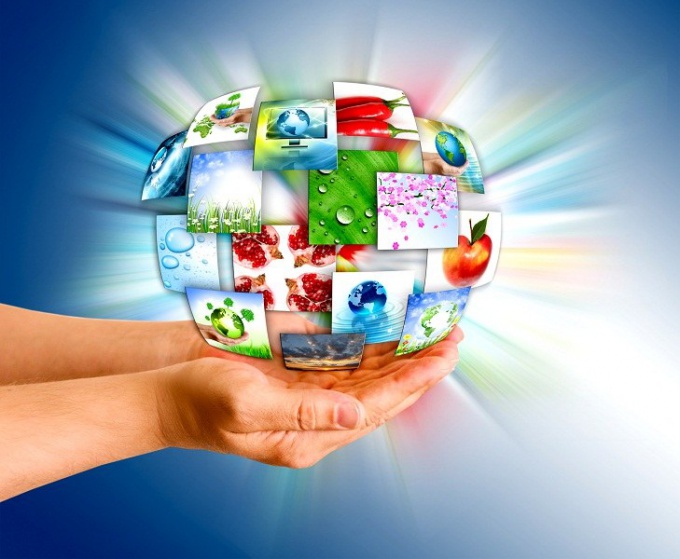 Instruction
There is no recipe by which you can make a perfect design portfolio. This is a creative profession, therefore, to present their work too, using a creative approach. It can manifest itself in design, in the choice of work or something else, but in any case, nice looking portfolio always attracts attention.
For your portfolio choose your best work. Let them be not too much, but each of them you should be proud of. If works a little (it happens in novice designers) and you decide to dilute the best work middle, place most of the good work at the beginning and at the end, in the middle alternate.
If you do design for a long time, then near work select dates. This will help the employer or the client to evaluate your work experience and understand that you are an experienced person.
Take care of the structuring of the portfolio. The work done in different categories, it is better to break into subsections. Each subsection also you can sort them if you see fit to do it. Works that you take the trouble to write a brief description will be given far more attention.
If your work is complex (for example, web design with its own independent graphics and layout), not bad to clarify, what tools you used. So, you will demonstrate the skills of the various programmes in practice.
Those of your works that are used by customers, should be referenced. For example, today, whatever design you do, it will somehow be present in the Internet. This can be a design website, corporate style or logo or even pictures of objects created according to your sketches. It is useful to add links to live examples of their work to clients and employers can see that your design "works" and looks great in the incarnation.
Most likely, you work in different styles because these are features of the market: even if the designer likes to draw blue triangles, the customer sometimes wants to see the red squares. Here you have to make a choice: to show a portfolio of work in your favorite style or you can post as many different. If all you show, is your favorite style, it increases the chance to find an employer or customer from whom you will do exactly these things. On the other hand, the presence of works in a variety of styles, too, can be a good strategy, so you will never be without work. Customers and employers will see that you know everything, so you can be entrusted with any work.
Note
Even if you have a stunning portfolio website with unique and original design, do not be lazy and collect work in the pdf file. Sometimes you need to send the portfolio via e-mail, then without such a document, you can not do.
Useful advice
Don't hesitate to select some works as their best.
Advice 5: Where to study design
Currently, the profession of a designer is enough demand in the labour market. To become a true professional, you need to have not only creative thinking, but also special education. So, you can go there to study design.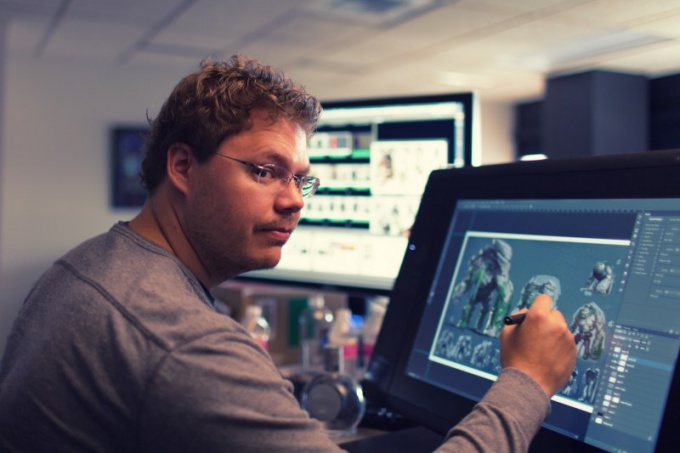 Instruction
The profession of a designer can be mastered in high school. There you can obtain not only higher education in this field but good knowledge. When choosing the Institute you need to choose which design direction you want to develop their skills.
Please note that each UNIVERSITY has its own curriculum. And if at one school the faculty of design includes interior design, landscape design, the other can prepare designers of the completely different specializations - graphic design, costume design, etc. higher Education in the faculty of design lasts up to 6 years. It is also worth considering that the budget office can be a lot of competition. If you earn enough points, you will have to study on a commercial (paid) basis or trying to re-enroll for the following year.
Good reputation enjoyed by British Higher School of Design, national Institute of Design, Moscow state University of design and technology (MSUDT), and MSTU named after A. N. Kosygin, in which he studied the famous couturier Vyacheslav Zaitsev. Often notice well-known designers, young talents and invite them to their work, and therefore need not to miss your chance to actively show their creativity during their studies.
If you already have a higher education, but want to retrain, you can go on courses. Training period in this case will be from 3 months to one year. There you will learn the basics of design business and will be able to apply the acquired knowledge into practice under the guidance of skilled educators and designers. Such courses are a convenient learning schedule. It is suitable for those who combines work with study. However, be aware that without a higher education diploma to find a paying job in the field of design will be problematic.