The choice of the program to create photobooks
A photobook is more than a photo album. It conveys the mood, the impressions, reflects the history recorded in photographs and is supplemented by drawings, patterns, scraps of phrases. A photo book can be made in an expensive binding, on quality paper and in any available format.
A photo book is not necessary to use as a personal photo album. This can be a corporate book or chronicle of historical events of the city in photographs. Application possibilities are endless. Is a very fashionable wedding photobook.
Many print shops offer services for the production of photo books. To issue and impose it in most studios. Only the designer will never be able to convey your feelings through the printed page as it can make you. After all, the book came to life, it is necessary to invest the soul. Then there will be two identical books ever.
Actually, create a photo book by yourself is not so difficult. There are a large number of image editors to create it. They differ in functionality, interface, cost, availability of online communities and technical support services.
The interface programs are called the tools and methods of human interaction with this program used as input information and for receiving processed data.
Of course, your choice should be made in favor of the program with the least cost with the greatest functionality and ease of interface. However, if you only master design art, wide options of image editors you do not need.
Pay attention to the intuitive interface, a large library of templates and low cost. You can even start with a free version of a program to create photobooks.
In addition to all other pros create photo books, it is worth noting one. You may not order its production on paper and stored in electronic form and to pass on to their friends and relatives via e-mail.
Popular graphic editors
There are several popular programs for creating photo books.
Editor HP Photo Creations is a graphic editor that allows you to change the design photo book, calendar, collage, cards. The editor has been used for over 1800 art high quality samples, 1300 graphic segments, fields with text, frames, editing tools.
Scrapbook Flair – by Aurora Digital Imaging. In its simplicity is perfect for novice users. The program is offered free of charge, with the support of the Internet community Scrapbookflair. You also have the ability to use templates, textures, and other elements that decorate the photo book.
Wondershare Photo Collage is a simple, powerful editor that allows you to create photo collages and albums. The program has templates, cliparts, photo frames.
Clipart is a graphic design elements. Used to create design projects. They can be presented in a separate object or claim images.
Adobe Photoshop is a very good image editor professional level. Perhaps, its only disadvantage is too large, the amount of space on your hard drive and difficult to understand for the beginners interface (requires additional time to study).
Not all programs are equally compatible with different operating systems. The above-mentioned image editors work in Windows. At the same time, the program is the Apple iPhoto runs on Mac OS.
Advice 2 : How to make an album for the anniversary
Photoalbum – symbolic and very pleasant gift on the date of the circular. Pictures depicting the history of life or relations, marked poetic or prosaic comments, allow again to remember all the decent in life, and thus, configure, and future success.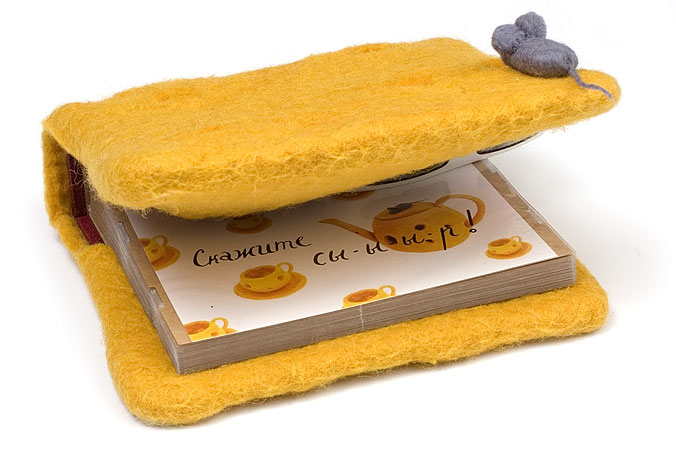 Instruction
To make your photoalbum alone is difficult. Better to gather a small company in which each will be noted for a certain part: poetry, photography, making of the album.
Put some sheets of cardboard of A4 size. Perfect number – the number of years of the anniversary and two more for the cover. Another strip of cardboard to prepare the spine. Calculate its thickness, based on the total thickness of the cardboard book.
Fold the cardboard sheets (without cover) one another. Bend and straighten at a distance of 2-3 cm from the right broad side. Drill along the fold line a few holes. They must match exactly in location and size. Through each of the resulting "tunnel" thread a thin coloured satin ribbon. Tie it with a knot. So join the page through all the holes.
Glue precisely on the fold line, glue to the cover and spine. Cap cover gold paint or colored paper.
Stick on each page a few pictures in chronological order (pictures one year on one page). Blank space cover with foil or colored paper on top of a beautiful font, write comments.
The inner side of the cover adorn with applique, paints, sequins, beads and rhinestones. On the last page write a wish for the future. Edges of pages (sides) cover with shiny paint.
Advice 3 : How to make an album for her birthday.
In your day of birth man gathers friends to remember the best moments that have happened to him over the past year. Originally designed album to the day of birth is interesting pictures, good mood and memory about personal achievements.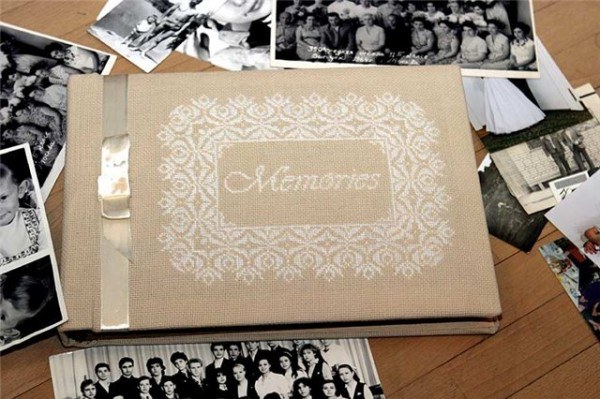 You will need
photo album;
- photographs;
glue;
- scissors;
- colored markers or pencils.
Instruction
Human life consists of individual unique moments that you can remember with a smile or sadness. People tend to capture the brightest moments not only in memory, because it is, as you know, the election, and in the photo. If the idea is to make yourself a wonderful gift for
a birthday
, make an album, came for the first time, serious work. The first step is to pick up the album. Consider what style it will be done: humorous, solemn or romantic.
Review your photos, starting with early childhood, among them certainly there are funny pictures that make you smile or do you like the most. Do not deprive attention and is not entirely successful, perhaps they can be beat by inventing a funny story or make a collage.
When all the pictures that will decorate your album will be selected, try to place them nicely on the sheets, looking for a good location. Start to issue the album using on the first pages of our earliest photos.
Choose for each age period has its own style or artistic style. Baby pictures will be interesting to look if there are pasted or drawn pictures of flowers, toys, cartoons or cute animals. For school or adolescence will fit cars, music paraphernalia, or other loved symbols.
Remember, what emotions and feelings you experienced in the period when the photo was taken. Draw own picture or decorate photo strazikami is original and will record positive emotions.
For those who already have this album from the title page of a smiling cute baby can make the album a birthday, using photos from a year ago. It is performed by the same principle, but you can make 4 sections – the number of seasons.
Who has the desire to make the album, but there are not enough photos, can solve this problem as quickly as possible. Take a quick poll of friends and ask them to throw you pictures with their phones or cameras. Your stocks will replenish a huge number of interesting and unique images (such the existence of which you never knew existed) that were made in an informal setting.
Real connoisseurs can get a birthday to order a personal photo shoot, and prepare different costumes and experimenting with make-up. Professional portraits will decorate the album.