Coming to a store we usually encounter dozens of different brands of tea. Each of them refers to the famous Ceylon or Indian plantations. And the texts on the packs all as on selection state on natural ingredients, exquisite taste and unsurpassed quality. And then, in the midst of all this ugliness of the tea, you begin to understand that the choice of beverage for home tea parties sometimes can be very difficult.


Popular brands of tea


Below is the list of best brands of tea that will help you not to get lost in the abundant and find your unique taste. These brands are widely distributed in the domestic market and exist in bagged and loose form.
So popular brands of tea are:
• "Greenfield"
• "Lipton"
• "Interview"
• "Ahmad"
• "Brook Bond"
• "Akbar"
• "Lisma"
• "Tess"
• "May"
• "Princess Nuri"

Tea "Greenfield" - the most expensive of the won in the last few years a high popularity. The main feature of this brand is the wide variety of tastes that attracts a variety of consumers.

Brand "Lipton", "Ahmad" and "Akbar" refers to the average price category and target specific groups of buyers. Lipton is one of the most famous brands today are attracted to the unusual fruit and berry tastes are the extravagant in the form of sachets pyramids. Ahmad, being a British brand, synonymous with a traditional English tea. But Akbar preferred by lovers of quality Ceylon tea.

The following brands of tea have a lower price and like the most are the fans of tart and rich tea. "Brook Bond" - invigorating black tea that promises the buyer of vivacity for the whole day. "Conversation" is another brand of black tea that puts the emphasis on rich flavor of the drink, which is so important in home tea parties.

"Maisky" and "Lisma" - choicest Ceylon and Indian tea with a rich color and flavor. "Tess" attracts lovers of loose leaf tea and offers them some fruit and berry flavors. "Princess Nuri" is one of the four "Princesses" ("Kandy", "Gita, Yava), is especially in demand among the lovers of strong and aromatic small leaf tea.


The best tea is the one that suits you


Of course, all the above teas are the best, in terms of the ratio of their prices and taste preferences of the average buyer. Don't forget that the main factor are right choice your own tastes.

Nobody, except you, will not tell you what kind of tea to buy. Some people appreciate the rich color of the brewed drink, someone can't live without the usual notes of Jasmine tea in your favorite, even entirely with aromatic, and someone generally like a particular brand solely because of the form of tea bags. Therefore, you should not follow a man who is confident enough in front of your nose a pack of tea, your taste preferences vary greatly.
Advice 2: What perfume is in fashion
When choosing a perfume, keep in mind not only personal taste but also the fashion trends. Today, the actual unusual flavors, emphasizing the individuality of its owner, "delicious" candy and fruity scents and a stylish Oriental notes. Do not have to buy all the latest novelties, classics also fit into a fashion trend.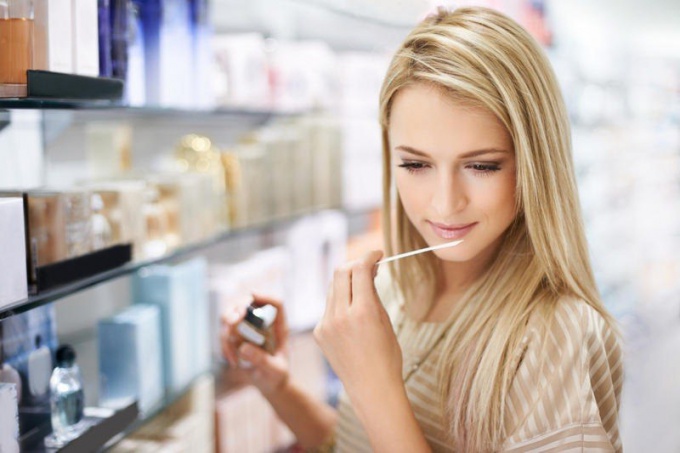 Instruction
One of the most fashionable modern trends - a perfume with the smell of fruit. Online you can find flavors, combining a few fruit notes - for example, peach and bergamot, pear and apricot, berry smoothie and lychee. A variety of citrus and figs, which can be considered a real hit of the year. The fresh and sweet flavor of figs is suitable for daytime and evening perfume, in some compositions, it is combined with green notes of moss, Fig leaves and vanilla. You can choose a bright and citrus scent of green figs, milk of ripe fruit flavor and even rich notes of candied fruit.
Fresh ozone scents have already become classics. Today, these smells become less watery, they are enriched with notes of watermelon and melon, sea salt, mint and other herbs. Flavors such a lot among a limited summer news.
Another relevant trend - candy flavors. They occur in different price categories. A perfume with aromas of fruit cakes and candies release and mass and selective brands. Try perfume with notes of tiramisu, Amaretto liqueur, almond cookies or cheesecake. They are very light, unobtrusive, and sounds great in cool and hot weather.
New this year - forefront of the East-wood aromas. These odors can be very feminine, manly or belong to the category unisex. Try fragrances on a base of green, white or black tea, as well as perfumes with notes of patchouli, amber, cedar or juniper.
In the flower group, the palm belongs to the rose. This fragrance has the most fans. Selective brands offer different variations - from the perfectly reproduced the natural aroma of Moroccan, Turkish and Bulgarian roses to more elaborate compositions, where the notes of this flower with a touch of white flowers, herbs and even truffles. Alternative rose can be bitter orange blossom and peony and a rich and spicy toffee. Again came into fashion lilies of the valley. Along with the cherry color they are perfect for light spring perfume.
Pay attention not only to flavor, but also on the concentration of the perfume. An alternative to the spirits now make up toilet water and perfume, as well as haze hair, summer perfumes, not containing alcohol, shower gels and aromatic Soaps. Many brands produce gels and body lotion with the scent of favorite perfumes - these options are especially good for summer.
Advice 3: How to open a tea and coffee shop
You want to open your own shop? Think about tea andcoffee shop. This point does not need large spaces to trade successfully one seller, search for suppliers, too, will not be a problem. Find suitable premises and offer interesting products at an affordable price – and buyers will not keep itself waiting long.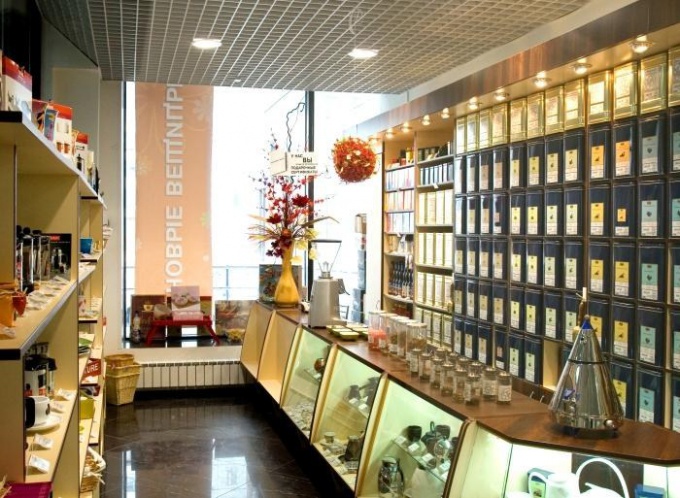 Instruction
Select the format of the future store. You can open a shop straight format or more points in shopping malls, to come up with their own concept or use a ready-made franchise.
Pick the suitable suppliers. The ideal option is to find one partner to whom you can buy everything you need. Purchase 20 loose-leaf teas and coffee beans of different varieties and a wide price range. Be sure to include in the price a couple of luxury items for connoisseurs and a few inexpensive options. Starting work, you will be able to study the market situation and expand the range.
Find a suitable room. Choose small offices in shopping malls or busy pedestrian street. Tea and coffee shop may be small – just 20 square meters for sales area and small utility room. Order beautiful sign – your store should be visible.
Take care of repairs. Coffee and tea theme is perfect design in retro style – dark wood, metal, covered with patina, textiles, creamy-brown scales. Decorate the walls with reproductions of old posters and reprints of books and Newspapers. Coffee and tea pour into glass jars with tight lids pritertymi – they perfectly demonstrate the product and decorate a store.
Hire a sellers – two people are enough, one per shift. Guide training – vendors need to understand the varieties of tea and coffee, to be able to provide their customers, to actively offer related products and services.
Turn on the range related products. You can prodavati candy – colored sugar, marzipan, nuts, small chocolates and candy. Compose gift sets a different value, include two or three kinds of tea and small box of chocolates or a beautifully designed coffee pod attached to a soft toy. Cheap kits are happy to buy for corporate gifts and Souvenirs. Offer utensils for brewing tea, a small tea sets and coffee pairs. Such things not only complement the product range, but also decorate the store.
Consider how to attract customers. You can set up in the storee the machine and to arrange for buyers with free tastings once a week. Or choose the "product of the month", offering him a substantial discount within 30 days. You can print your own discount card or to consider co-branding programs, together with other salons. Discounts, bonuses, gifts to customers, accumulating points, a lottery with small prizes – all of which can attract new and retain existing customers.