Color ivory: shades of destiny
"Ivory" in the English-speaking countries are called ivory. It is a derivative of white, is considered a very sophisticated and chic shade. Today the most commonly used ivory in wedding fashion.
Unusually soft, gentle color has several pleasing shades. Depending on the extension of pigment, ivory is: white, cream, peach, pink, beige. All tones have a pleasant eye shimmer, delicacy and lightness.
Ivory has long been a privilege of the rich houses. That's why ivory and its shades evoke a sense of chosenness, of elegance, luxury and nobility.
Bridal wear easily "let" ivory in their possession. However, choosing the color of the bride should remember that an expensive shade requires a respectful attitude. Deciding to create an image in ivory, don't skimp on the dress. Stylists assure that ivory looks elegant and stunning only if you are using for sewing high-quality materials.
The above rule applies to everyday wardrobe items ivory color. Shade will perfectly fit with your style, give it a lightness, romance and aristocracy. Combining ivory with other colors, you will create a beautiful and discreet way.
Combination with ivory
Stylists note that ivory is not easy to combine color. Creating a kit, be aware of the restraint and nobility of tone. Necessarily guided by the existing tone of ivory, paying attention to its ebb.
Ivory, close in tone to beige, goes well with a cold grey/silver, brown, matte purple. Also suitable things purple, anthracite and shades of mocha. For example, if you plan to wear the dress in ivory with a beige undertone, pick him coffee/mocha shoes or ankle boots and a colored blazer. Dilute the image will help bright accessories: terracotta necklace / brooch/bracelets color tea rose, etc.
Clothing ivory color needs to be bright additions, otherwise the image may turn out faded. The best option would be accessories deep natural shades. Avoid excessive calling and neon colors.
Ivory with a yellow undertone is only joyful emotions. This warm shade goes well with sky blue, dark gray, gray-purple and sophisticated blue-gray-green colors. The right hues for accessories: coral, yellow, Burgundy.
Ivory shade with the addition of brown looks very strictly, business. This color is cold, so will harmoniously coexist with purple, asphalt, dark green, khaki. Accessories should also be different color restraint. A wonderful selection will be the product violet tones or colors of Magenta (warm pink).
The most romantic, some toy are shades of ivory with peach and pink photoname. The perfect company for the first will become things of the black swamp, eggplant colors. The second will look elegant and expensive, combined with the grape, cocoa, silvery tones. Accents complete with peach ivory will help to establish blue-gray, pale-orange, cool pink accessories. For the second color, best bright companions will be red, Flamingo, coral, turquoise.
Advice 2: What color matches purple?
Purple – juicy
color
that can diversify a boring business image and add some color to everyday life. Evening dress of mauve or pale lilac silk will adorn any dark-haired girl.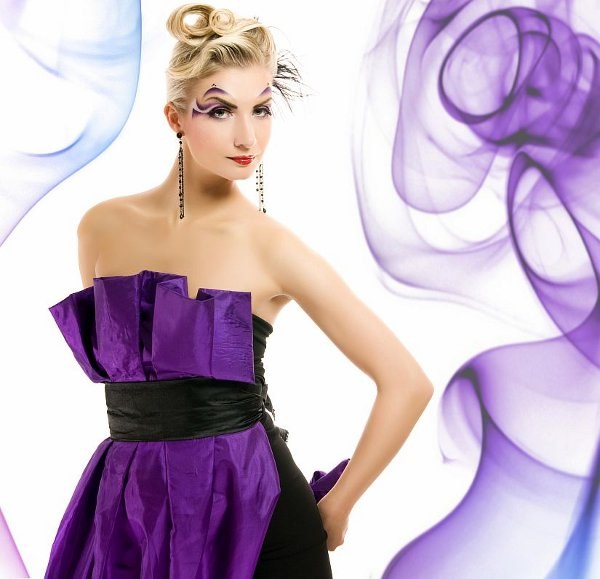 Purple is a hue derived from mixing red and blue. This color belongs to the category of cold, dark, rich and vibrant, and thus more suitable for brunettes with cool skin tones, than "warm" blondes and the redheads. Colors closest to white is the fuchsia (with a high content of red pigment) and purple (with lots of blue).
Create a business image with purple
Purple – a very bright, eye-catching color, so to create a harmonious, restrained image of him to pick up a deaf dark or, conversely, delicate pastel shades. Here are some examples of a relaxed and eye-pleasing combinations that are acceptable in the clothing business:
- chocolate, lilac and lilac;
blueberry, lilac and dusty blue (or dusty rose);
purple and milk;
lilac and mouse grey;
purple and lilac;
lilac and purple;
lilac and pale pink (almost white).
Successfully use of purple in the accessories, for example bags and shoes. So, strict and closed the blueberry dress knee length can be beat purple suede shoes. With such shoes, the dress will be brighter than with the conventional black or brown but is sustained beyond the bounds of decency. To complement such image can be silk neck scarf pastel colors, pink or lilac.
A delicate pink shawl not only "enter into conversation" with blueberry and purple flowers, but will cool and refresh your complexion.
Purple color for bright images
If your goal is to create a bold and striking image, in this case, you need to combine purple with different shades of green and yellow.
Fresh and juicy will look in the outfit of a combination of 3 different shades of purple.
Here are examples of bold and juicy palettes using purple
lilac, chocolate and spring greens (a warm shade of green, herbal);
lilac, blueberry and mint (light turquoise);
purple, mustard and grey;
purple, mustard and Burgundy (deep red);
lilac, mint and beige;
purple, violet and lilac;
lilac, mint and violet.
For example, for Sunday shopping mix and match purple pants bananas from flowing fabric with yellow mustard loafers (they look like ballet shoes but with a closed toe) and a simple gray pullover. This image is convenient for a long walk, but it is bright, stylish and youth.
Alternatively, the output combine purple silk dress-shirt with long sleeves (this is in the latest collection of Diane von Furstenberg) with mint suede sandals on the platform. To complement the festive image can be a small purse blueberry color on silver chain (or the same purse pastel shades - this design is presented in the accessories from Rebecca Minkoff).
Advice 3: What color goes well with dark grey
Gray
color
along with black and white is universal. Augmented light and calm shades of gray can be used for casual and office wear. Combined with the bright colors of the clothing of gray will be a good festive attire.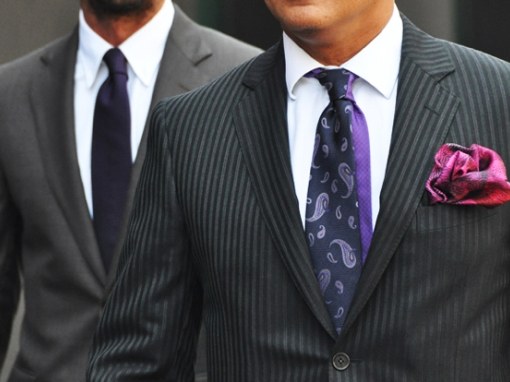 Grey is the middle between black and white. It is neutral from the point of view of emotions. Many people avoid gray in clothing, fearing to be nicknamed "grey mouse" or merge with the "grey mass". But it can easily be used as a basis, adding a grey clothes with bright accessories.


Dark gray color in the interior

Interior designers love grey for its ability to make other colors brighter on your background. Depending on the shade of gray, it can be used for bedroom, kitchen, hallway or living room.

Looks stylish colouring one wall in a color different from the color of the other walls. Dark gray color is great for this purpose. Wall graphite bright colors will highlight the sofa, standing on its background.

In a couple of dark-gray should choose saturated purple, fuchsia, bright orange or yellow. Combined with brown dark gray color can create an intimate room.

But black furniture or an abundance of red, cherry, Burgundy shades against the dark gray walls it is better to avoid. The interior will be too dark.


Dark grey color in clothes

Many people gray color is associated with fading, modesty and homeliness. But this color has a huge advantage – it goes well with almost all other colors and has a lot of shades. The darker the grey, the brighter must be the accents.

Dark grey + white or red. This is a classic combination that can be beat both in everyday and holiday dress.

Grey + yellow. From these two colors will be very cheerful set. Yellow on a background of grey sparkle brighter.

Grey + pink. This combination fits to true romance. If you choose the pink color in the rich shade of Magenta together with dark-gray could be a great holiday option.

Grey + purple. The Duo will emphasize the refined taste and sophisticated nature of man.

Grey + green. The combination of colors that exists in nature and pleasing to the eye. Instead of green you can also use brown.

Grey + blue. From these two colors you can make discreet office kit. And if you replace blue with turquoise, would be bright and refreshing outfit.

Choosing clothes gray color, it is difficult to make mistakes, because it fits everyone. Darker shades of gray can replace black color in the wardrobe, the image of man it will look softer.