You will need
computer;
- directions;
- entrance tickets;
- camera.
Instruction
Select the focus of the event - it will be entertaining, or educational? Choosing the first, you will be easily involved in the world of all kinds of children's entertainment in Moscow you can find at every step: children's playgrounds in shopping centers, ice rinks and roller rinks, amusement parks, VVC, Park "Izmailovo" Park "850 anniversary of Moscow", "amusement Park Carousel" and "Chudograd" at metro station "Culture Park" "amusement Park Carousel" on the metro "Park Pobedy", Park "Sokol'niki" Park "Kuzminki", the Park "Babushkinskiy", as well as numerous regional children's parks. Here your child will be able to roll on the rides, jump on the trampoline and eat cotton candy.
Choosing the level more difficult, you can give your preference to aquariums, zoos, museums, vintage cars and toys. In addition to the well-known zoo in the center of Moscow, there is also a petting zoo "grandmother Lived", which is located at the exhibition centre, directly behind the fountain "Friendship of Peoples of the USSR". Here your child will be able to get in touch with nature, to pet and feed the animals. The zoo includes a guide who will tell your kid about the life of animals and their habits.
"The Museum of retro cars on Rogozhskoe Shaft" opens its doors for young technology enthusiasts. Your baby will be able to trace the evolution of the car and maybe after visiting the Museum, it will have a new hobby. As is "Lomakov Museum of vintage cars and motorcycles", which is located in Lublin. "Art-pedagogical toy Museum" will be interesting both girls and boys. Here you will see exhibits that began to gather in the early XX century. Girls like to visit the "Museum of unique dolls" that on Pokrovka. These museums give the child the opportunity to plunge into the history, but only until another of his children's world.
Many Moscow theatres hold performances for children. Chamber music, puppetry, interactive, they offer a wide variety of children's activities. Many of these children are direct participants, which helps to liven up their imagination and is a guarantee that they certainly will not be bored.
In one weekend you can take your child in a special child development center where not only your child, but you will be able to learn a lot. The child can train the fun games, developing him as a person, and you will help to adjust the approach to education, if you have such a need. In such centres there are special workshops that help to build the right relationship between parents and children and to develop a harmonious personality.
Experiment and be creative to educate children. During the period of active physical and mental development of the child it is necessary to constantly obtain new information. You can come up with various games that will comprehensively develop the child. Give the child an example of a manifestation of creative ingenuity, let your baby from childhood is learning to solve various problems, which will subsequently help them in adult life. Do not limit yourself to monotonous activities and trips just for entertainment. The sooner you will be able to identify the child's tendencies to a particular sphere of activities, the sooner you can start to develop them.
Note
Take warm clothing if you are unsure of the weather.
Have a fallback if your child doesn't have to taste the event. In the choice of format entertainment please note the age restriction.
Useful advice
Consider the child's best interests, not push, give him his choice, because he is a separate person. Alternate entertainment with educational activities.
Advice 2: Where to go with children for free in Moscow
The downside of paid vacation suggests that even for the money you can't always get the desired result. And the presence of free entertainment allows you to save money without sacrificing quality in the process. Let's get creative and try to organize entertainment for a child that does not require a cash outlay.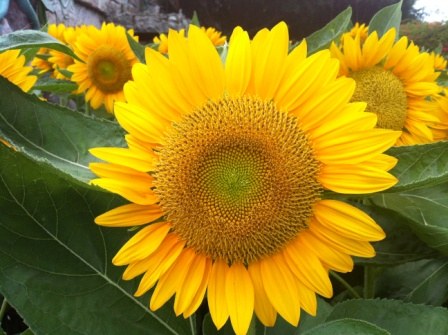 You will need
- Internet;
- driving directions.
Instruction
Many business organizations in order to PR campaigns carried out free activities for children and parents. For example, you can go for a free master class on cooking in one of the restaurants. Perhaps then you will want to become a regular visitor to such places. All sorts of children's art centers often advertise on such services in vain. Studio, psychological and linguistic schools, acting, presentations of interesting products or books... it is Your responsibility to monitor the Internet space and pre-plan the events with free entrance. If your life in financial difficulties or you just decided to change the approach to the education of your child, take a little more time searching and you will not be disappointed by the amount of creative, fun and absolutely free activities. Of course, the organization aimed at business, are active in promotional activities of its services and in their shadow the free events often go unnoticed, but he who seeks will always find!
Currently, savvy parents create a community in social networks and various forums. In these Internet websites, they not only discuss problems and share experiences with each other, but also to be able to interest groups. Various workshops you are quite capable of organizing at a time, creating an online community. Surely, someone of you knows how to sew, sculpt, draw, collect airplanes... Such events make children more United, learn to work in a team.
Even in our days still preserved the municipal institutions, which are ready
for free
to teach your child the skill or to provide sport. In Moscow such services are provided MGDD (Moscow city palaces detskogo (yunosheskogo) tvorchestva), for example, Kosygin str., 17.
And, of course, nobody cancelled such benefits as access to many parks and reserves which have playgrounds. You can organize your child a party, inviting his friends and their parents. Decorate the children's Playground balls, take the ball, and badminton in the summer; prepare a thermos of hot tea and sandwiches in the winter and go sledding - the only limit is your imagination!
And remember, there is a saying: "to give the child a good education, spend it in two times less money and pay him twice the attention."
Note
Some of the free events should be booked in advance - if you're in the middle of the week already know that it's the weekend where something goes, don't forget to call in for planned visit, and specify the conditions of the visit.
Useful advice
Keep in mind the interests of the child. Listen to his creative ideas. Do not scold and do not berate the child if any master class, it is not all going to happen. Otherwise, you can discourage the child to do so, or otherwise forever.
Advice 3: Places to go in Moscow in the summer
In summer you can walk in the parks of Moscow, to see a play at the theatre. Waiting for tourists circuses in the capital, ENEA, Dolphinarium, Red square and many other attractions.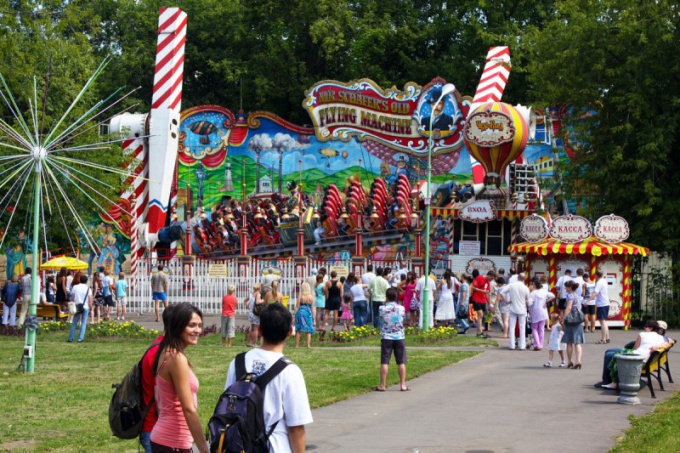 In summer you can walk in the parks of Moscow, to see a play at the theatre. Waiting for tourists circuses in the capital, ENEA, Dolphinarium, Red square and many other attractions.


If you come to Moscow in the summer, you can see it in all its glory. The capital is decorated with lush green trees, numerous colorful flower beds. At this time a pleasant stroll around the parks, of which many in Moscow.


Gorky Park


Pleasant walks can be combined with entertainment. This holiday offers everyone the Gorky Park. For several decades he daily opens its doors for residents and guests of this large metropolis.

It is interesting for people of all ages. Older people can stroll on a summer day in the shady alleys of the Park, to go to a cafe. It is a water bus where you can take a sightseeing tour of the capital.

The "Rocket" I love to ride not only adults but also children. In the heat to rest on the water is especially nice. But while children with parents went on a journey by speed boat on the Moscow river, they have to roll on the rides in Gorky Park. The most courageous will climb on the Ferris wheel and see from its height a large part of the city. Children love to ride on toy cars, ride.


Zoo. ENEA, the Red square in the summer


Summer interesting to visit the Moscow zoo. At this time you can see all the animals living here. Giraffes, elephants, tigers, hippos leave the winter shelter and spend the day in outdoor enclosures, where they enjoyed watching the campers.

It is impossible to come to the capital and not see its main attraction, Red square. Nice to walk not only on the cobblestones of the square, but at Alexander Park, to see the Tsar cannon, the Tsar bell.

ENEA will meet in summer, everyone cool of its fountains, shady avenues, numerous pavilions. At ENEA it is possible to spend the whole day. Kids can ride here in the rides, plenty to run around spacious squares. With adults, they will visit the famous pavilions.

Welcome visitors and 2 of the Moscow circus on the Colored Avenue and Vernadsky Prospekt. Kids waiting for a Puppet theater Area. In the Dolphinarium there is a pleasant coolness of the water and marine life are happy to amuse any visitor. They can take a picture.

In the hottest time of year in Moscow has numerous cafes, bars, restaurants where you can eat and relax during a pleasant stroll.

In the evening, visitors will find theaters, which are in the capital too very much. Nice walk on summer evenings the center of the capital, admire the neon lights of billboards, ride the subway and see the sights, which previously only read about in books.
Advice 4: Where to go on Saturday in Moscow
Saturday
is a great opportunity along with your family to spend your free time. In advance to discuss options and appropriate interventions after a visit to which will remain a pleasant experience.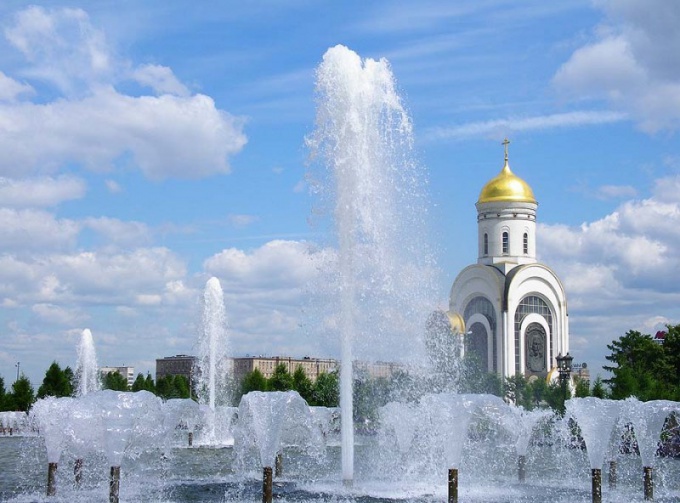 If you just want to walk around the beautiful places, visit Gorky Park, Kolomenskoye and Kuzminki, the Botanical garden, Izmajlovsky Park, Poklonnaya Hill, the Golovinsky Park, Serebryany Bor, Sokolniki, Borisov and Patriarch's ponds, Tsaritsyno etc. where you can talk about any cases, to unwind after a hard week, relax mentally and physically, to calm the nervous system, to escape from household chores.With children Saturday you can go to the children's performances, circus, zoo, aquarium, theater of animals. Children of school age and older will love the museums of the water, "Lights of Moscow", fine arts, animation, vintage cars, house and other tales. Also, visit the children's cafe, which will surprise you with unusual interior and varied menu. At this time you can refresh yourself after a fun and talk about something pleasant and useful.Walkers are urged to walk along Varvarka street, from St. Basil's Cathedral and ending with the monument of Byzantine spies. See the old part of Moscow a little further, walking down the street Zabelina. There are a large number of lanes: khokhlovskiy, podkopaevsky, kolpachny and others. Very often tourists can't take my eyes off of cameras trying to capture every inch of the city.Of course, fans of shopping should be to advise a variety of shops, shopping malls, where you can not only buy all our things, but also spend time in a cozy cafe over a Cup of coffee or green tea.Thus, an entertainment programme on Saturday afternoon depends on the assembled company, taking into account the tastes of each person. This will help to diversify gray everyday life and fill it with bright colors and fun events.
Advice 5: Where to go in Penza
Penza - a quiet provincial town with its history, traditions. And although the level of entertainment it is inferior to the major cities, such as Rostov-on-don, Samara, Moscow, Saint Petersburg and others, yet here everyone can find what he is interested.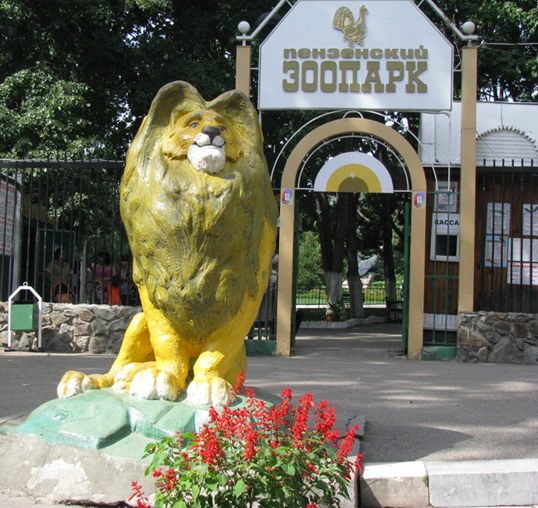 In the regional center of Sursky edge you can find many interesting and informative. For example, in the city center outside Moscow kept houses built before the revolution. Here cars are not allowed, so it is possible to walk slowly. Shoppers this trip will appeal. After all, Moscow has several cafés, shops, boutiques, where you can eat and buy Souvenirs and gifts. In a small Park near the illuminated musical fountain are the famous cuckoo clock.If you want to visit an art gallery to them. K. A. Savitsky, where you can get acquainted with the exhibits of Russian and foreign artists of the 17th-20th centuries. One of the most beautiful monuments of wooden architecture of Penza is considered to be the building of the Museum of folk art. Here you can find Handicrafts, among which a special place is Abashevskaya clay toys. There are also local history, literary museums, the Museum of performing arts. Meyerhold and others.Children go to parks of culture and rest, for example, the Central Park them. V. G. Belinsky, where guests ride on various attractions or take part in entertainment programs. In the Penza zoo you can observe the various representatives of the animal world: birds, ungulates, carnivores, primates and others. For younger guests, the staff spend every weekend fun quizzes, games and competitions.If you want to enjoy a day of active rest, it offers numerous sports complexes. At any time of the year you have the opportunity to go ice skating in sports Palace "Rubin" and "Diesel arena", take a dip in the outdoor swimming pool of Olympic reserve Schools, access to the gym in the "Burtasy", to arrange check-in karting club "Shikana" or play paintball on the grounds of "Arena", "Adrenaline", etc. For a relaxing evening drink fit a trip to the cinema. You can watch a movie on the biggest screen in town, which is located in the cinema "Sovremennik". There's also regular live sessions all night (three paintings for the price of one). All fans of the performing arts are invited to view the drama and puppet theatres.In Penza there are plenty of wonderful and beautiful places: parks, river, Russia's oldest circus, the original monuments, for example,"Hedgehog in the fog" and much more that is worth at least seeing once.