In some countries, such as South Korea for example, online games have become almost a national sport. No less popular are in Europe, USA and our country, and the creators of the hits of this rapidly growing sector become millionaires in a matter of months.



Naturally, many who are faced with the world of online gaming as a player or as a budding entrepreneur, the question arises — how to make online game?



It really is quite simple.



You first need to determine the type of the game. All online games are divided into several very different from each other types:



RPG (Role-Playing Game, role-playing game), or rather MMORPG (Massively Multyplaying Online Role-Playing Game – massively multiplayer online role-playing game) role – playing games like World of Warcraft or Lineage. The player will choose a role (hence the name) to become an Orc or a dwarf, warrior or magician etc., and then to join in the tumultuous life of the game world.



This game consists of two main parts. The server part — is, in fact, the game world, but essentially it is a database, which stores information about players, their skills and abilities ("stats"), as well as various items and objects in the game world. The client part is a program that plays on your computer in order to see the game world and your character, and commit any action in it. The main task of the client to communicate with the server (to retrieve data about the objects and creatures around the player character in each moment of time, and transmit to the server information about the player's actions), and display data received from a server in the form of attractive graphics, usually three-dimensional.



For programming both the client and especially the server part, you need a great knowledge and good experience actually programming, database creation, skills, 3D design, and, of course, imagination, which will help to create a complex and interesting game world. In addition, to make a modern game alone is simply impossible. Need a team of professionals.



There are designers of online games can greatly simplify the task to a novice. Of a system similar to Realm Crafter Professional 2.40, allow you to create an online game without programming as such. All the hard work is already done for you, you only need to perform the creative part is actually, to invent a game. However, this is the most difficult part. To get an idea of how many details must be considered, "the Laws of design of online worlds." http://www.dtf.ru/articles/read.php?id=3774) creative Director Sony Online Entertainment Rapha fire. He is the lead designer of such hits as Ultima Online and Star War Galaxies, so his opinion it wouldn't hurt to take note of.



Browser-based games are popular among people who are not able naslajdatsa 3D graphics MMORPG (for example, because play in the workplace in parallel with the work). They are much simpler — in fact, it's just a set of html pages linked to as well as any website. So create the online game browser type much easier and ready the engines for browser-based games easy to find. For example, here http://www.bbgdev.com/browser-games/ lists open-source browser-based game that you can use as the basis for your own project.
Advice 2: How to create a 3d game
You like to play computer games, and finally you have reached such a degree of interest in this form of entertainment, that I wanted to create my own 3D game.
It's real. Let's examine the sequence in which it can be done.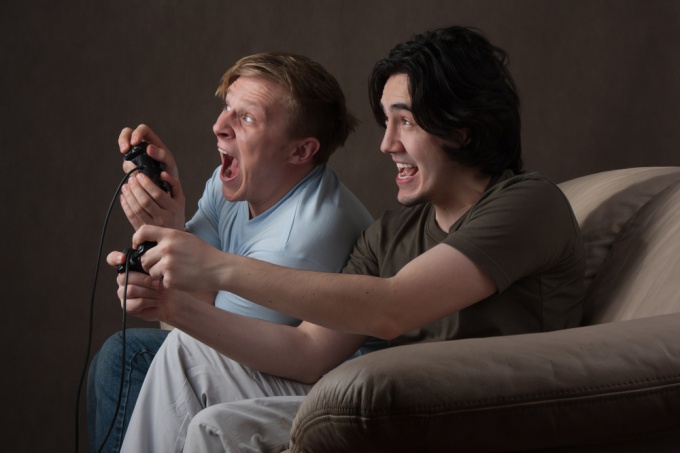 You will need
In order to create your 3D game needs time, imagination, and, preferably, a team of associates in which there is a programmer.
Instruction
The first thing you need to choose which genre you will do. Analyze the major gaming genres: shooter, real time strategy, action, arcade, adventure, simulation of reality, racing. This will help you to understand what you like most about PC gaming and decide what genre you will be able to create his own 3D game.
Once you have decided on a genre, you need to write a script. The script for the 3D game consists of several components. The concept document, it describes the technical side of the game, its main features and its system. Design – in this case, it is the visual side of the game, its menu, the type of graphics, etc.

The script itself – it is prescribed the essence of the game, her artistic side.
Then you need to appreciate the complexity of creating the game and decide on what engine it will work. Depending on how much or how little it will be "protagonists" - a moving and dynamic characters, destruction, artificial intelligence, graphics, you will need to choose an engine.
If you first create a 3D game, and it won't be very many characters, use FPS Creator. This engine is a great trainer for beginners and simple game make it quite simple.

If you are an advanced user, use the NeoAxis Engine. This slider allows you to create a game of any genre.
So, let's say you decided to work on the NeoAxis engine, downloaded it and installed it. Now we need game content – models, textures and sounds. If you are not a programmer, so at this stage it is time to seek help from a professional - it will complete work on the creation of 3D games. If you own programming languages, to complete this process on their own you will not be difficult.
Note
Almost all the software to create games you can download from the Internet. You need to only purchase a good microphone – this, unfortunately, download from the Internet is impossible.
Useful advice
If you don't want to do programming, in order to much easier, you can download from the Internet constructor games. I note only that interesting, and most importantly, a diverse and multifaceted game designer do not work.
Advice 3: How to create your own browser game
One of the types of business that can be profitable if done right, is the establishment of online games. There are many successful projects Legend:legacy of the Dragons, Tanks Online and many others. The reason for the success of each of them is a combination of a free segment, unique gameplay and simple solutions that allows you to play without downloading the client online. In order to create the game, not necessarily to have an education in programming, just to have an idea.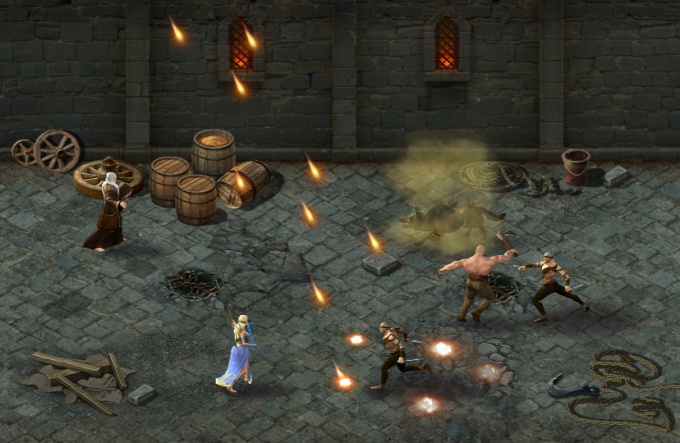 Instruction
So first of all, you need to think through your idea. Rate the games market, which is now represented. Do not examine it with the goal of cloning existing projects, make a list of pros and cons of each game, including a brief description of focus, fantasy, economic, military or post-apocalyptic. The more games you will be able to see, the better you will be aware what exactly is lacking in the market right now.
Once you have finished the idea, write an example scenario of the balance of forces. Most successful projects use a mechanism of gameplay, as an RPG – in this case, each player independently develops your character in the game world, completing tasks and collecting rewards in the form of experience and game currency.
The number of parties that can be played by a user, shall not exceed four, otherwise it can be confusing. The choice of the parties will depend on the way of character development. If the game world is "everyone for himself", the players should be able to unite in clans and alliances. Be sure to use the rating system of players – this will foster their competitive spirit.
Hire a team of developers and invite third parties to test the product. In case you are not very good with narrative, you can grant the right to write the script for the game the other person, of course, for a fee.
Remember that the game must make a profit – enter the special game items that can be bought for real money and use exchange real money for game. Monitor the development of the game, make changes if necessary, and constantly bring something new to the players do not have time to get used to.
Advice 4: How to create an online game
With the proliferation of the Internet and social networking online game caught the fancy of users and are actively developing. In their creation found many artists, animators, writers and programmers. Some popular onlinegames began with small projects that are feasible for a novice developer working in the initial phase alone.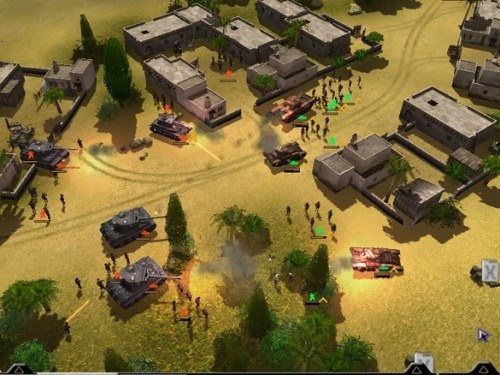 Instruction
Soberly evaluate their knowledge and capabilities. You will need knowledge of at least one programming language. It also requires the understanding of technologies of creation of computer games, for example, you need to understand what is the event queue, multithreading, user interface, client-server and know at least the basics of computer graphics. You will also need at least one reliable server for the head part of the game. It needs to be well configured, ready to burst load, is safe and tested. Online game, unlike the conventional one, requires a higher quality of service. No one player is not gonna like it when at the crucial moment the server begins to restart due to a failure or becomes unavailable for several hours due to a DDoS attack. To successfully meet all the requirements of one person is almost beyond the power. So you need a willingness to teamwork and the ability to collect it.
Sketch the design that you can bring to life. The creation of good computer games is a very time consuming process, which involved a lot of good professionals in their field. Do not try to just outrun them, otherwise you just won't be able to bring a game to the end.
Keep in mind that modern technology does not allow to implement many of the technologies of realism. Many of the projects is limited to hardware requirements, not a lack of ideas or expertise. Additional restrictions imposed the need to support simultaneous game a large number of players, that when the big functionality will require powerful and expensive servers, the requirements for which are very high. Therefore, in the initial stages, it is important not to get maximum detail graphics and gameplay.
First, create the smallest possible, but fully working model of onlinegames, which you can extend. It should consist of a simple complex client-server running on a single computer, and ensure that: the simple model of the playing space; the creation, start the game and save state of the character; ability to communicate; the ability to move and ability to perform actions.
Develop a Protocol of interaction between client and server over the network. A single standard in data transmission greatly simplifies the design, but to standardize all tasks are often inefficient and leads to the generation of large amounts of unnecessary traffic. Try to find a balance between the General standard and volume of traffic. Also in this step, work through the software part of the server. Decide with multithreading and implementation of customer interaction across the network.
Bring the client part that will work on the player's computer. At this stage it is important to lay the extensible interface of the game, in the future, you might painless to change, and also to look into the software part graphics. It is important to determine which technology is preferable to create an image of the gameplay. The use of Flash or Javascript allows the user to play in the browser. You can use these technologies to create onlinegames, spreading in a social network. You can also write to the client as a standalone application, to fully utilize the power of graphics cards.
Ensure safety. Your server can be at any moment attacked with the purpose of obtaining access to a database of players that can have unpleasant consequences. Also the server part of the game may be subject to a DDoS attack. For example, the mass registration of players a special script and their simultaneous connection to the game. This attack will quickly exhaust the server resources and require quick decision-making during his work. In order not to create inconvenience to the players, the mechanisms for such situations must be considered in advance.
Assemble a team to work on graphics and to expand the functionality the onlinegame. At some point you will be able to run the project and depending on how it will be adopted by players to develop in a particular direction.
Advice 5: How to create your game
Creating online games is one of the ways to earn money online. One has only to type in a search engine query, type "online game", then come out a whole bunch of links to various game portals and games, actually. Thus, it is possible to understand that online entertainment can bring good profit developers. However, to make a gamethat people will love to play and to part with their cash, you must adhere to certain rules.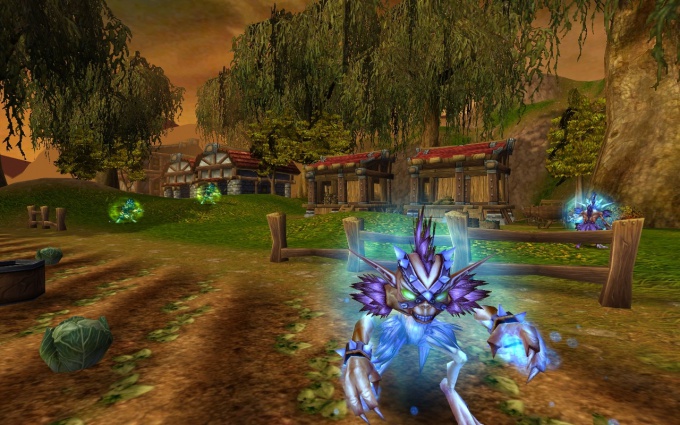 Instruction
Develop the idea of the game. It must be interesting, and for a wide range of Internet users. It is useful to analyze games, not only domestic but also foreign.
Then work the mechanism of the development of the game, which implies perfection of character, and the presence of a generated line of development and changes of the project.
Hire a team of developers, outlining the task. Decide the type of your project – whether it's a browser game or requires download and installation of the client. This is a very important step, because your choice depends on how the process will be the creation of the project. If you choose the second option, the exercise plan will be much more difficult than in the case of the browser game, however, the field activities for the realization of your idea is much broader.
Developing a "rough" version of the game, it is necessary to conduct open testing. This will allow to detect buggy and promptly correct them. And will help you gamers to test the product. Their opinion is no less important than the opinion of experts, because the game is primarily being developed for "mere mortals".
In order for the game to bring you income, consider the mechanism of its monetization. This can be a special game currency that is bought for real money, unique equipment, purchased exclusively for this currency, pay and other bonuses. Unique things should be much better than ordinary people to succumb to the temptation and eased their wallets.
The last issue that should be addressed is financing. After expenses will be enough – and the need for the server rental and the services of programmers, developers, and other personnel, and creation of the official website of the game, and so on. Of course, you can pay it all yourself, but you can attract to your side investors. However, equity capital is preferable, since in this case the control of the project will be in your and only in your hands.