Instruction
Move sleeping in another place, Gently pick him and place it in another room or to another bed. Most convenient to do this, grasp the mattress. Move carefully so as not to Wake up. It will be interesting to watch his reaction on waking, especially if you tell him that he was on that place and went to bed.
Bind the sleeper to the bed. This is best done with toilet paper is a cheap material which is easily torn. If you wrap a sleeping friend from head to toe, he will become like a mummy.
The old-fashioned way is to tie together the laces of his shoes. Do it gently. This method is particularly effective in the case when a person sleeps in shoes. Then he woke up, he probably will not suspect a trick.
With shoes carry out other draws. For example, you can change the boots sleeping on exactly the same, but a couple of sizes smaller. When he woke up, he would be puzzled to put on shoes, suppose that during sleep it grew legs. Particularly relevant, this joke was in Soviet times, when the range of shoes is not very varied.
Another trick with the shoes to put in it. For example, egg or pea. In General, this joke is not distinguished for his humanity and could cause damage to your shoes, so it is best not to use it.
Put on a sleeping blindfold or dark glasses. In this case, waking up, he is initially surprised and a little scared.
Spread something sleeping – another classic version of the drawing. Use, for example, toothpaste or tomato paste. Waking up in the ketchup, he might think that bleeding. However, remember that prolonged exposure to the toothpaste on the skin causes a burn.
Turn sleeping in a funny position, put next to something ridiculous, dress it up in fancy clothes and take pictures. Print out a couple of days of photos and give him, preferably in a frame. Drawing is possible only with very strong sleeping people.
Note
Don't go into the jokes too far, try to imagine yourself in the place of sleeping.
Advice 2 : How to play a trick on a sleeping girl
Who of the guys would not want to try to prank his sleeping girlfriend! Fun and quirky, although it is fraught with strong resentment on her part. So you need to make a joke so that both together it was funny, but the drawing made her quickly revise the Outlook on your relationship.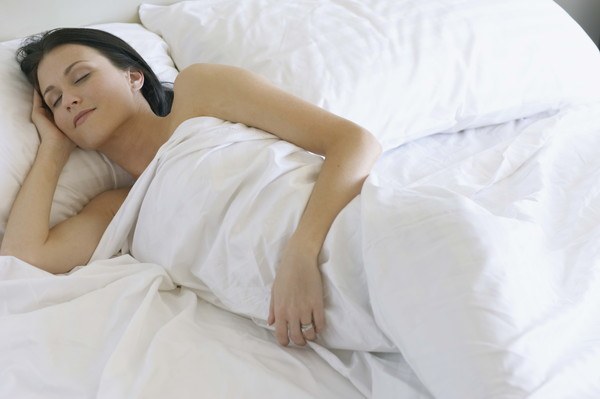 Instruction
A sleeping person is relaxed and defenseless, so it's fun to play a trick on him: he is not aware that does and says when he is on the verge between dream and reality. However, jokes need to be very careful, because you can inadvertently scare people. After these jokes he's likely to have a lot of stress or the start of heart problems, nightmares. Like better not to bring, especially if we are talking about the joke on the girl. They create fragile, and often touchy, so joke around with them should be good.
Pririsuyte her mustache. Sleep is easier just to draw on her face something funny, for example, the mustache. Waking up, she first did not feel anything unusual and will not understand why people laugh at her. But when he reached the bathroom, immediately will understand everything. If a girl with humor, it combines a couple of minutes of laughter you provided. For fun choose only well-washed pencil or pen, otherwise, after trying to wash permanent marker you will not be amused.
The stomach can also be a place for creativity. Someone of the guys draws something quite nice that may like the girl - funny little face, or a smiley toddler. And someone makes a very proprietary drawings, stamps like "My girl" or "no trespassing". The imagination of young people manifests itself sometimes very rapidly. In this case, perhaps, it should be borne in mind that stomach with some of the ladies - the place is very sensitive, so if the girl wakes up and finds you in the process of drawing, awkward explanations will not be avoided.
Pretty funny to do on the head of his lady funny hair. To do this, take the hair gel and varnish, carefully to give the hair the desired shape, for example, sticking to the sides of the strands, and how to fix. Waking up with a haircut and seeing myself in the mirror, the girl certainly will not be laughing, but you will have fun from the soul.
Makeup and cosmetics - this is the domain of women, however, and you will find the thing when you want to play the girl. Take the shadows brighter, or Vice versa, darker and thickly apply it on the eyelids. Do the same with blush on his cheeks. For nails use different paints. You will almost certainly have a hard time in the morning, when the girl is shouting fly out of the bathroom, but it would be fun to look forward to, and then to see her reaction to your cute antics.
You can think of many jokes on a sleeping girl. For example, early in the morning to put next to her a large doll or a dummy, throwing the blanket on him and made it look like it's her young man. What will be her surprise when during the morning a gentle kiss and she'll discover something plastic. But the best surprise for a girl will become something completely opposite: a pleasant care about her when you bring her Breakfast in bed or the flowers she finds in the Desk this morning with a note from you.