Instruction
Pour the finished home wine storage only in a clean, preferably dark stained glass bottle. The main enemy of wine is oxygen, it turns the alcohol into vinegar. So always tightly zakuporivaniya wine with natural cork.
Place bottles of winein m cellar or a special cupboard, which is always maintained the same temperature of 10-12 C, and for a strong sweet drink 14-16 S. White and pink wine store at a lower temperature. After homemade wine has finished fermenting, keep it in bottles for at least a few weeks to get it fully matured.
Keep homemade wine in a cool, well-ventilated, dark place. The humidity should be 60-80%. Bottles of winem lay horizontally to the drink washed the tube, then it will retain integrity and will not crack. Keep bottles of winem from shaking, low temperature and vibration to keep for a long time the true wine bouquet.
Do not pour wine from an unfinished bottle into another container if you want to keep it. Started a bottle of white winem store in the fridge for a few days. Red wine up to three days can be kept at room temperature. Open bottle of fortified or sweet winem kept longer – about two weeks.
Do not store the wine along with fresh or pickled vegetables, as natural and homemade product quickly absorbs odors.
Put bottles of winem vertically for several hours before serving. If on the inside of the bottle has sediment build-up, Tartar, and coloring matter, the so – called "shirt" drink wine do not stir, gently turn the bottle in vertical position and wait until the precipitate falls to the bottom. Then gently pour home wine by the glass.
Advice 2: How to make homemade wine out of a jam
Many Housewives are always reserves a few cans of sugar from the jam. The ideal that it is possible to prepare a delicious homemade wine. Because everyone knows that it keeps the berries. To prepare the wine is not difficult, one has only to bide time.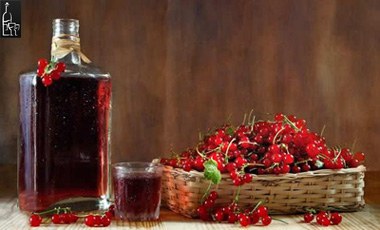 You will need
- 1 liter of jam;
- 1 liter of water;
- 110 g raisins;
- three-liter jar;
- nylon cover;
- gauze;
- the rubber glove.
Instruction
Three-liter jar of cream soda. Rinse several times with warm water. After this, douse her with boiling water.
One liter of water boil and leave to cool at room temperature. To prepare the wine will need a bit of warm boiled water.
Liter sugar jam place in a clean glass jar. Add one liter of warm boiled water and 110 grams of raisins. All move.
Close the jar nylon cover and remove it in a warm place.
After ten days remove the cover. Remove from the water surface to the pulp and strain the solution through cheesecloth folded in several layers.
Prepared wort pour into a clean washed jar. On the neck of the banks put on sterile rubber glove.
Put a jar for forty days in a dark place. During this time the Bank will undergo a process of fermentation. The fermentation process is considered complete when the rubber glove, sulking, up, back down. The wine's color should be transparent.
After forty days the wine carefully bottle. Try to pour so that the sediment does not fall into the bottle.
Bottles of wine are put in a dark place. Two months later the wine is ready. Finished homemade wine has the strength of about 10 degrees.
Note
Open a bottle of homemade wine very carefully, it often foams like champagne. Store homemade wine in a cool dark place. To make homemade wine you need to use yesterday's jam (not zaplesneveluju).
Raisins do not wash, because its surface contains natural yeast.
Useful advice
If the jam is not very sweet, you can optionally add sugar. To this of sugar boil the syrup thick, give him a little state and add to the jar.
Advice 3: How to make wine out of Saskatoon
Saskatoon is a shrub with small bluish-black or reddish-purple with sweet berries with a bluish tinge. From Saskatoon, prepare jam, jams, jam, but especially popular home-made wine from this fruit.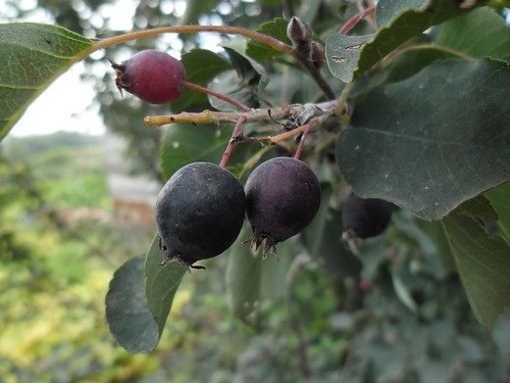 You will need
Recipe No. 1:
- the berries of amelanchier;
- sugar;
- water.
Recipe No. 2:
- 1 liter of juice of Saskatoon;
- 2 liters of water;
- 1 kilogram of sugar.
Instruction
Recipe No. 1

Crush ripe berries of amelanchier and warm to 70 ° C, leave the berry for a day. Then through cheesecloth and press out the juice of Saskatoon. Mix it with same quantity of water and add the sugar the rate of 400 grams per 1 liter of juice. Mix well the juice with sugar and pour it into the jug for fermentation, close it with plastic wrap and put in a warm place.
After three weeks, strain the drink and pour it into a clean container. Cap it and store in a dark cool place for three months. During this time, the shadberry wine from fully ripe. The wine, strain and pour into glass bottles. Store drink you need in the fridge or cellar.
Recipe No. 2

Bring the water to a boil and stir into it the sugar. Stirring constantly for 15 minutes boil the sugar syrup on low heat.
From ripe Saskatoon squeeze the juice and combine it with syrup. Pour the liquid into a large glass bottle and cap it with a cap with a hole in which to insert the rubber tube for the exhaust gases. The end of the tube dip into a jar of water.
In a few weeks when berry syrup will be a light color, strain and pour it into another bottle. Tightly cap it and store in a dark place for three months. Then pour the wine from the Irga bottles.
Note
To collect the shadberry wine need when it is fully ripe and begin to crumble to the ground.

Keep the bottles of wine you need in an inclined position so that the neck is facing down.
Useful advice
Before pressing the juice, the berries of amelanchier can be a little podvyalit to increase sugar content and improve flavor.

For cooking wine, you can use a mixture of 80% juice of Saskatoon and 20% of the juice of red or white currants. It will improve the taste of the drink and give it a beautiful purple color.
Advice 4: How to make wine from raspberries
Home-made wine from raspberries is very tasty, when properly prepared, has a distinctive red color and its taste is reminiscent of a liqueur or brandy. If you are in the country of this fruit in excess, then the recipe for making homemade raspberry wine, you will certainly come in handy.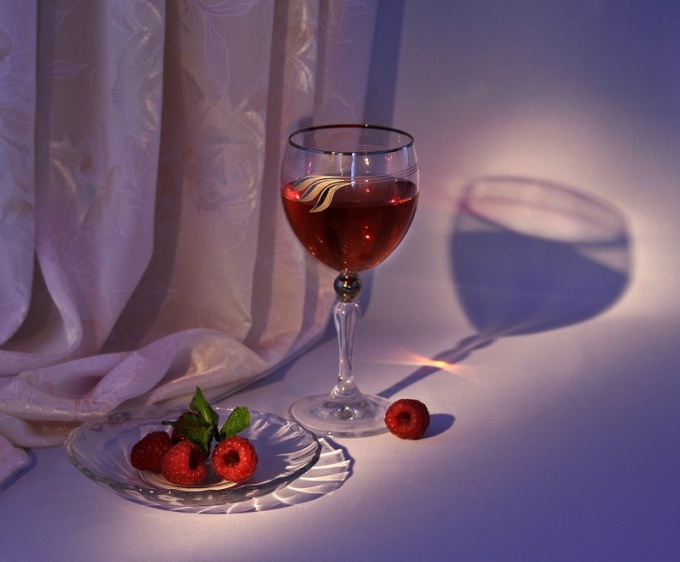 You will need
- 5 pounds raspberry;
- 1 kilogram of sugar;
- 2.5 liters of water;
- ammonia.
Instruction
Crush the berry. Wash the raspberries is not recommended, because on its surface are live bacteria that will continue to support fermentation in the beverage. For grinding, you can scroll the raspberries through a meat grinder. In the resulting puree, add 500 grams of sugar and stir. There also send water at room temperature (22oC). Water lower temperature will slow down the growth of yeast bacteria, but high temperature is detrimental to their growth.
Mix well all the ingredients, tightly cover the container with a lid and store in a cool and dark place. The most favorable temperature for storage is 18-20oC. After 10-12 hours, make the first check – are there any signs of fermentation the juice or not. You should see bubbles. If the juice nothing happens, it means that bacteria do not have heat. Take a couple scoops of juice and heat it, but in no case do not boil. Hot juice mix up in the cold, wait for further fermentation.
Ten days later, you need to clear the juice. Pour it from one container to another and then back. This technique will allow you to improve the taste of the future wine. Add two drops of ammonia to one liter of juice and stir. Put on the capacity of rubber glove or cover with water seal, put in dark place for a week.
The next stage in making wine is to remove the berries. Have the necessary utensils, a sieve or a colander with fine mesh. This process needs to be fully clean. Fermented juice, strain through a sieve, press the berries with a potato masher. Add a couple of tablespoons of sugar, put on the capacity of the rubber glove and leave to ferment for another 4 days. Every two days add to the wort in the two sugars.
When the fermentation is over, strain the wine through cheesecloth and pour into bottles, close tightly with corks. Soak the wine in a cool place for several months. The finished drink will have a fortress 15-18 degrees. To store such wine should be no more than one year in the future, the flavor may deteriorate.
Note
For making raspberry wine can be used not only red berries but also yellow. The wine will turn out bright. The flavored drink can be obtained from wild raspberries.