You will need
- book of prose;
children's books;
- stopwatch;
- a collection of tongue twisters;
- a collection of speech therapy exercises if required.
Instruction
Hearing the question, take the time to answer. Count at least to ten. During this time you will have time not only to think of something to say, but to find the right tone. This is especially important if there is a serious discussion and your words much depends.
Learn to listen to the interlocutor, without interrupting. Do not rush to intervene, even if you have something hurt. When a man listens and ponders on someone else's speech, he instinctively begins to respond slower than usual.
Note the time and read an excerpt from some novel. For purity of experiment, choose a piece that you know well. Repeat the exercise, trying to read the same passage over a greater period of time. This will work if you pronounce words clearly. Perform these tasks every day.
Very good if you have small children. Often talk with them and read them books. Talking with a child, an adult intuitively begins to pronounce words slowly and clearly. Otherwise the child simply will not understand. Try to read with expression, clearly placing emphasis and underlining meaning. Try and adults to talk in the same pace as children. It helps office workers who often have to deal with not too balanced customers.
Do not overuse the mobile phone. Many learned quickly to speak cell phone. Man I want to say as much as possible in a short period of time, since every second removed from the account money. This habit remains even in the case if you switched to the unlimited tariff. So try to call just in case.
Great benefit can bring drama or a circle of art reading. In the Studio theater be sure to teach elocution. Habit to clearly pronounce words, speak clearly and at a moderate pace is the actor in everyday life, even if he studied in the Studio not very long. In the circle of art reading learn how to set the intonation again, to speak clearly and calmly.
Immediately run to a speech therapist hardly worth it. Do it if you talk at a slow pace, you will discover still some speech defects. Very often, those who quickly said, clearly pronouncing hissing — the vocal apparatus is simply no time to adjust to the desired sound. Try some of the exercises. Imagine that your language is a "Cup". Give him this position. Relax him. Repeat the exercise ten times and do it every day.
With the "Cup" there are still a few exercises. Imagine that you lick with the upper lip something delicious. This exercise also repeat at least a dozen times. You can just push and push "a Cup". If you speak clearly and other sounds, choose the appropriate exercises.
Tongue twisters are very helpful. However in this case there are "tongue twisters on the contrary." To say you know how. Try to do it slowly and clearly. Probably will break it immediately, but it will certainly work if you're in control.
Advice 2: How to stop being a child
Maturity is often expressed in the ability of a person to conduct
themselves
in stressful situations, characteristic of adult life. Adult child's more likely to behave impulsively, not realizing in their actions. Modern society dictates to all its members special requirement, when people need to stop being
a child
as soon as possible and in youth to take their place under the sun, demonstrating appropriate behavior, so it is important to grow up as soon as possible.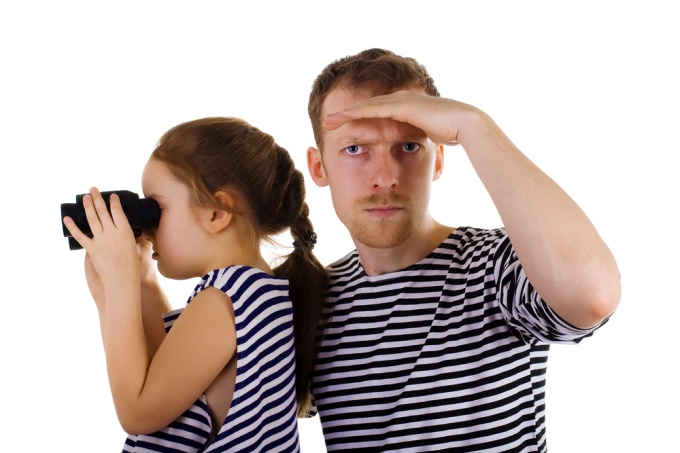 You will need
Clean bedroom
Paint and brushes
Supplies for the repair
Business (work, University, etc.)
Notepad
Handle
Instruction
The first step to stop being a child – organization of personal space. Try to rid your room of all inappropriate adult things – posters, plush toys, dolls, model cars etc. Paint the walls of your room in "serious" neutral color. Leave the room only the necessary furniture – bed, Desk, chair, wardrobe.
Organize your closet. Throw all the worn-out, favorite childhood sweaters, remove from the Cabinet all the t-shirts with "fun" applications, etc. Leave a few sets of casual clothes, one in which you look more serious and older. Try to complement your wardrobe more formal outfits.
To stop being a child, begin to Wake up every day in the "working" time is between 7-9 am. You should be able to do it yourself, without any help. To choose suitable for routine clothing, and independently bring it into the proper condition (washing, Ironing).
Mature people daily ensures that his bed remained dressed in the morning, by yourself changes the linen, washes dishes, tidies up his room and the workplace. Choosing independence from parents and anyone in the organization your life, you demonstrate your maturity. If you don't know how to perform a particular responsibility at home, just ask for it once someone close to you to tell you how it's done.
Stop being a baby helps the new style to start the day. Each morning cheerfully greet members of his family. Prepare and eat your Breakfast, wash dishes. If you notice that you need to clear the table dishes or garbage – make it without reminders from adults.
Practice Mature behavior when someone tries to provoke you. The first reaction of your mind to such actions will be instinctive impact, protection. However, when you manage to grow up, you will be more thoughtfully to respond to attempts to hurt you.
Accept the fact that you can something I do not know is evidence of your growing up. Observe the behavior of other adults and try to ask questions when you don't understand their actions, but do not abuse this opportunity. Trying to hide their ignorance on any issue is evidence of infantilism.