You will need
- Internet;
- ready work in electronic form.
Instruction
First of all, to produce an electronic portfolio you should select some of their own works and properly execute their list. If it's a portfolio of a copywriter, we are talking about the lyrics that he ever wrote. If this is portfolio web designer, it is necessary to provide images of sites and products, which he did.
To start with the areas that you would like to demonstrate in their own portfolio. For example, if you are a copywriter, it can be advertising texts, texts for websites, slogans and mottos. Sort your work according to the directions and collect, in your opinion, the best. For each area optimally to provide a sufficient number of work – at least 10. Such diversity will help the potential employer to form an opinion about your skills and show how great your experience.
It is important to properly and nicely to design your own portfolio. If your portfolio consists of text files, then try to lead them to a single sample, using the same font, making each text. Create your portfolio in several different folders where work will be graded in the direction, theme, etc. Such a careful approach will help your customers quickly navigate your work and thus create an impression about you as a neat and Executive author.
The last important step – the placement portfolio. Place it where your work can find out the potential customer. If you have your own website - post your portfolio on it. But don't forget to save copies on electronic media, which is always with you. It is quite possible that a potential employer will meet you in a rather unexpected place.
Advice 2 : How to make a portfolio of the designer
Well-composed portfolio is the business card of any designer. In many respects, samples of work, not the documents on education in a prestigious institution or an impressive track record determine the client's choice when looking for a designer to implement a project. For the formation of a good portfolio it is necessary to know what work to include, where and in what format to present it. You also need to be clear on what audience it is designed, what tasks should be solved.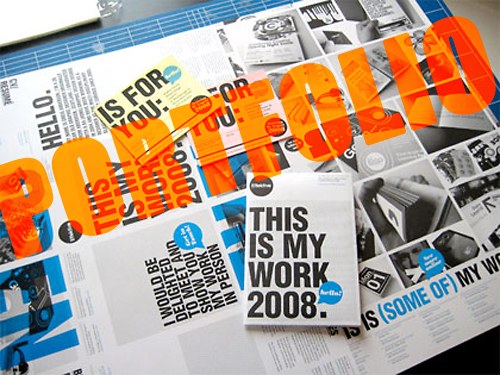 Instruction
Determine who you are going to present your portfolio. Usually show creative development need among potential customers, so by promoting your services. The other important factor for the designer is the recognition of his talent and success among colleagues in the "design shop" - you'll want to assert yourself.
If we are talking about potential customers of design services, the portfolio should contain precisely those works that best tell about you as the artist. Include projects that are already embodied in the material or in the Internet.
Show the process of creating each project in stages. Describe the goals that you had set by the client. A potential customer will be interested to see your working process and the end result of their goal task. Specify which projects were accepted by the client and which are not (if you include them in the portfolio), and also what were executed for participation in the tender or contest.
Collect only the best specimens. Let them be little (no more than ten), but they have to be diverse. Show the whole range of your skills, from sketching logos to website design.
When forming a portfolio of the strongest work place at the beginning and at the end, because human perception is arranged in such a way that the greatest imprint in it leave the first and last impressions – use this effect.
To impress the fellow designers, the presentation of your creations must have a slightly different concept: here you can give room for a flight of bold design ideas. Make your portfolio special, and Express your personality.
Methods here can be varied, from drawings in the author's technique, non-standard format or form to use unexpected materials and media. Also in the portfolio of purely creative nature quite naturally can look like your original poetry, prose or interesting aphorisms. All this work, fringed with your own illustrations or collages, can distinguish you from the crowd and bring well-deserved recognition among colleagues and lovers.
When choosing the presentation format of their work, focus on your profile. If you are working with printing, paper – printed portfolio would be the most logical choice. If you are a web designer, your projects are best represented online. To send samples of work along with a summary it is best to choose PDF or PowerPoint, and a personal interview take the printed version.
In any case, your portfolio should have a simple and clear structure (by creation date, by customer, by category). Let the works speak for themselves – when they are looking at should have further questions.
Useful advice
To place a portfolio on specialized Internet platforms. With the aim of attracting attention to your creative activities you can create pages on social networks, or to have a personal blog that allows you to track the dynamics of your creative development in real-time.
Advice 3 : What is a portfolio
Employment some employers require a portfolio. It contains materials that can elaborate on the achievements and outcomes of the potential employee. Portfolio - a very useful thing, because the employer needs to evaluate your external data.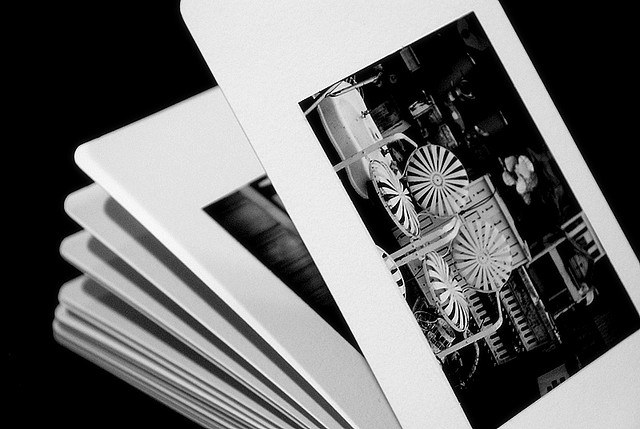 A portfolio is a folder that contains your achievements. If the employer does not put in the requirements the existence of such a dossier, try to provide it, as this will increase your chances of employment. But remember that it must contain only high-quality and original material.

Suppose you model. Pick only the best photos. They should emphasize the dignity of your appearance. You also have to reveal their identity, choosing exactly the images that you match.

Photos for portfolio need to do from a professional photographer. If you use the services of a makeup artist and stylist, this will only increase the chance to contract with a modeling Agency.

A portfolio may be different. For example, the standard. In this case, the selected multiple images to a model that is changing the makeup, clothes, hair, emotions, environment, etc. In one picture you can portray a femme fatale, on the other – a pretty young lady, on the third – a caring mother.

There is a basic portfolio, it is slightly inferior to the standard price. Here you do not change the way this shooting can be called a portrait.

If you are a designer, you may also require a portfolio. In this case, you do not need to insert their pictures in the packet of materials needs to enter your projects. The greatest success you will achieve in that case, if you show the employer or the customer of the original work.

There are many professions where you may need a portfolio. This journalist, artist and architect, even a bricklayer. Note that portfolio can be not only in the form of a pile of documents or photos. Use media files, electronic formats. You can also make portfolio presentations.