You will need
Computer, Internet, start-up capital.
Instruction
Sign a contract with a brokerage or investment company with the opportunity to participate in trading on the stock exchange. Will have to choose the company and tariff plan you have will work then. Outdoor company through a brokerage account will provide the opportunity to sell and buy currencies, bonds, stocks.
Work out in the beginning of its activities in the educational transactions, since you will be dealing with large finances. This will help you to secure your trades in the future.
Take a lesson from a good instructor. Many companies and brokerage houses give the opportunity to attend courses for learning trades. There is also a program for training to work with the financial markets. Do not miss this opportunity to enlist the support of a mentor.
Try your skills in real trading. Once you have gained enough experience on a demo account, you can upgrade to a more professional level. Very little at the moment, the really successful traders from the total number of players, so it's hard to say what you need to choose the strategy.
Work more on the "short positions", when the process of buying and selling takes place within 1-2 days. This is necessary in order to protect its activities in the conditions of unstable market and lack of experience. Many speculate on the "long positions".
Take a trade on the stock exchangeas a real highly profitable specialty. An experienced trader will never treat its activities as just a game or entertainment. Cultivate patience, integrity, willingness to take actions and make mistakes.
Constantly evolving and progressing in your chosen cause. Remember that only 2-3 people out of 100 will become really successful players on the stock exchange and then will be able to manage the capital of others. Aspire to such heights.
Note
Note on the starting capital. You will not cost one hundred dollars.
Useful advice
Excellence in the game every day and you will become a professional.
Advice 2 : How to play the exchange rate
Forex (Foreign Exchange Operations) - the international currency market, where daily millions of committed transactions for the sale and purchase of currencies. It uses exchange rates that are constantly changing, and their change can make good money if you know how.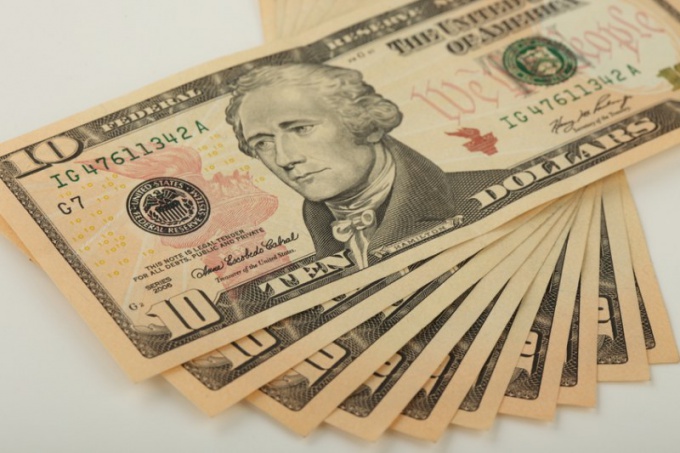 Instruction
On the foreign exchange market a lot of players: professional (Central and commercial banks, investment funds, brokerage companies) and private (private individuals or small enterprises). They are all members of one big game called "currency exchange" and trade non-cash currency called dealing ("deal" - deal). So, the goal of a currency trader (player) is to make a better deal. This requires some knowledge, at least basic terminology. With this baggage, you can start the game, but do not forget to have initial capital of at least a few hundred dollars.
Contact a special organization called the dealing Desk. In today's world this can be done through the Internet. There can be arranged the educational process (most likely for a fee) and open a trading account. Banks where to locate your account, are referred to as brokers. When the transaction broker gives a trader the private credit target, the so-called leverage. This amount is 100 times the size of the account. So when you make a deal, then the difference in cents can earn a sum hundred times bigger this difference, but to lose too.
The direction at which foreign exchange market called trend. This concept is easier to represent in a graph, which reflects all changes in exchange rates for a certain period of time. These charts examine the players currency exchanges, analyze and predict where the exchange rate will move in the near future. It depends on how the trader will make a deal. To understand the technology of scheduling, to learn how to predict the direction of the trend, it is advisable to obtain more knowledge than is given in courses dealing centers. You need to constantly improve their own, applying ever-growing experience. Not last in this business is intuition.
You can earn on the purchase and the sale-purchase of foreign currency. That is, the game is performed in two stages. The first stage is called "open position", the second "close position". In the case of purchase-sale of foreign currency you play on increase of rate: buy cheaper, sell more expensive. This trend is called bullish (the market is growing up). If you're selling-buying currency: selling more, buying less, then this trend is called bearish, you play a decreasing rate.
Of course, only the basic terms enough to get started with the currency market, but it's a good start in shaping the overall picture. There are two main types of analysis that are used for trend evaluation: this is a technical (or mathematical) analysis and fundamental analysis. In the first case, the trader uses mathematical knowledge when calculating the trend in the second - economic and political reports, change of personnel (dismissal of senior managers) in financial and analytical firms as well as psychological changes (exposure to other traders in the market). The main elements of both analyses are indicators, i.e. indicators of change.
Every trader must develop for themselves a trading system. It needs to be addressed indicators to be used, types of currency, credit ratings of companies and agencies, providing it and so on. In many organizations, these systems can be created on the basis of software, which greatly accelerates the process.
Note
One of the key points in trading is psychology. To calmly and coldly to respond to unexpected events in the Forex, do not play on the last money.
It is important to choose the right broker, go through sites to choose the most suitable conditions (because you will take interest), learn about the organization as much as possible.
Useful advice
The foreign exchange trader must continuously build and expand the "piggy Bank" of knowledge and interests, because the foreign exchange market affect not only the financial, technical and political and even natural changes.
Some of the dealing of the organization to facilitate the work of its traders provide various helpers. This can be used, but be careful and do not rely on them entirely, use your own knowledge.