You will need
400-600 g of yarn (100% wool, 75 m / 50 g); circular knitting needles No. 5 (80 cm); circular needles № 4,5 (80 cm) for headband
Instruction
Dial on circular needles number 5 122-142 STS (including 1 edge loop on each side), Tie 3ряда PL, at the same time uniformly subtract 24 stitches in the 3rd row (PL promazyvaya together every 5th and 6th p.) p. 98-118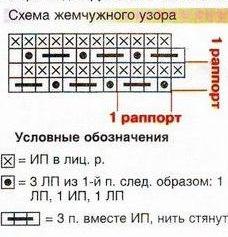 Continue by distributing the loop as follows: 3 stitches in garter viscous, pearl pattern to last 3 loops, 3 loops garter viscous.

Ha height 8-13 cm dial at the 12 loops on each side for the sleeves 122-142петли. At the same time to continue to run the pearl pattern on all hinges, except 3 on each side, which promazyvaetsya garter viscous. To mark with a thread of contrasting color at the height of 26-36 cm and further measure detail here. Ha height 44-59 cm close 12петель on both sides 98-118 loops.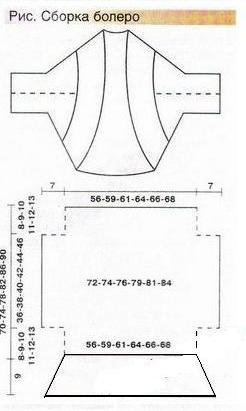 To continue to run the pearl pattern on all hinges except 3 on each side that need to purl garter viscous, up to the height of 52-72 cm (last row from UI should be face). To link then 3 rows of PL, at the same time to uniformly add 24 stitches in the 1st row loop 122-142. Go to circular needles 4,5 N., to raise 122-142 loops along the stacked edge 244-284 loop, and then knit in a circle on all loops. To associate IP 1 a number of circular, evenly adding 60-72 loops(1 loop approximately between every 4th and 5th loop) – see note 304-356 loops, Bind 1 circular number of LP and continue rubber band 2ЛП/2ИП on all the hinges, at the height of the bands W cm add 1петле in each portion of the gum from the UI (doing 2 years, from the 1st PI) = 380-445 p. continue to knit elastic band 2 LP/S SP to the height b cm Then add 1 loop in each portion of the gum from LP (doing 2петли from the last LP) 456-534 loop. Continue to knit elastic band 3 LP/S SP to a height of 9 cm gum Close-loop pattern.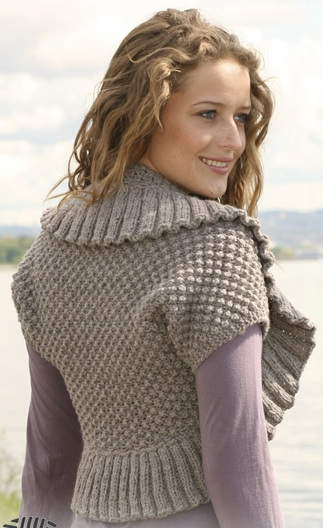 Assembly. Sew shoulder seams. Sew the open parts of the arm openings — see dotted line on pattern.
Note
The technique of knitting
Garter stitch: and front rows and purl rows – LP.
Pearl pattern: knit by the scheme. 1st row on the scheme is made on the reverse side
Note: Addition: to perform to the new loop, 1 SC in next row, yo knit into back of loop to avoid holes.
Density knitting 10 x 10 cm have 17P x 22 number of pearl pattern on the needles number 5