Instruction
Give yourself time to get used to the hairstyle and to understand objectively what you do not like. Changes in the haircut, too, require some time to become common to you.
Consult with a friend. If you understand what doesn't like the hair, find out his opinion. Ask him if the haircut you, and what he thinks about it.
Make sure that the attitude of the hair was formed the objective. You are honest with yourself and decided that you don't like. Then it's time to talk to your stylist. Politely but firmly explain what the problem is.
Take advantage of this situation by different means of styling, ie styling. Stylist can show you all the possible styling options for your new haircut. Most likely, any of them you are completely satisfied.
Try changing the direction of the parting; Curling, pulling, lifting at the roots; and already quite short hair put "needles" with wax.
Use your imagination and invent using a variety of pins, clips and hairbands new versions of your damaged hair.
Tweak a failed haircut with coloring, highlighting certain locks color.
Make a build, if you can't see yourself with short hair and don't want to wait quietly until, when the hair grows back to the required length. Despite the rumors, in this procedure nothing is detrimental to the hair. For several years, some popular people are building up their hair without any consequences.
Ask for help from another stylist who will be able to solve your problem and will be glad to acquire another client, if you still have not found mutual understanding with your stylist or not happy with the result.
Sign up in advance for a consultation and ask for recommendations next time to avoid trouble, and again, not to spoil his mood, not any haircut.
Take pictures of the haircuts that I wanted to get in the end.
Not agree to do hair, dyeing my hair, if you don't like it.
Pay attention to how react to cut around. If a friend criticized, but asked for a room stylist, and men poured compliments, the hair was bad for you because of your unwillingness to change.
Advice 2: How to make haircut at home
If the old hair is tired and the hair looks shapeless, at once a bad mood, everything goes wrong, and I want to run headlong into the nearest hairdresser or beauty salon. But it may so happen that your master is on vacation, the nearest salon in the output queue, and money before the end of the month is not enough. So you can try yourself as a hairdresser.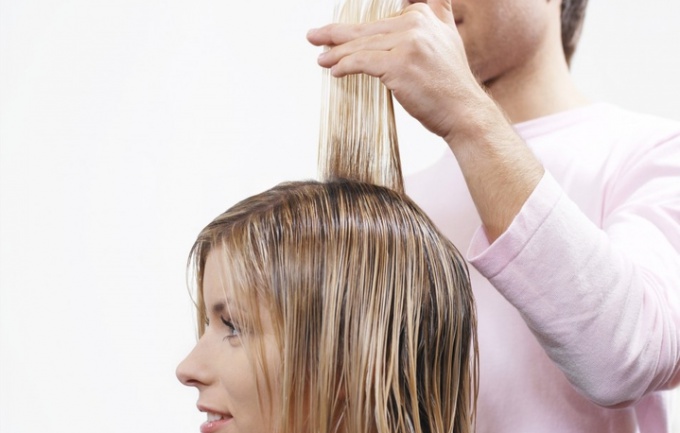 You will need
1.Scissors for cutting hair
2.Machine for hair
3.Comb
Instruction
It is not necessary to decide on a self - haircut, if you decided to radically change the image. To change the caret on ultrashort haircut better than the professional, but if for good mood and new hairstyles just enough to shorten the hair, then.
First you need to stock up on the appropriate scissors. It is best to find these in a special "hair" set. There you will find not only a sharp pair of scissors, and clippers for hair and a comb. To do this, go to the beauty shop or haberdashery Department, there will certainly be a matching set. The scissors in this set is very comfortable to hold in hand and to master the machine is very easy, but very easy to trim the hairline at the nape and temples. This tool will especially appreciate the owner
of haircuts
.
The next important step is shampooing the hair during the haircut must be clean. Dry your hair until slightly damp condition and carefully untangle the strands. Smooth wet hair will give a better view of what and how you cut
It's time to ensure that you are very well seen from all sides. Very convenient to install themselves in front of the mirror-carrying medium in size, and occupy so that behind you was the biggest and the review mirror in the apartment. But if you have a dressing table – the best variant not to find.
Are you ready to make the first decisive move with the scissors. Don't worry: it will be harder than your hand, the better the result. Even if you want to cut just a dozen centimeters, for once, you do not need. Optimally to cut off 2-3 inches. So you will be able to notice possible for a beginner a marriage work and correct the situation.
Advice 3: How to choose the right haircut
Haircut is part of the unique character of each person. To choose a suitable haircut is necessary, depending on face type, hair condition, character, image and style, and even height or figure type. Pick a hairstyle will help professional hair stylist or Barber, but by mastering a few rules, you can choose the haircut that suits you.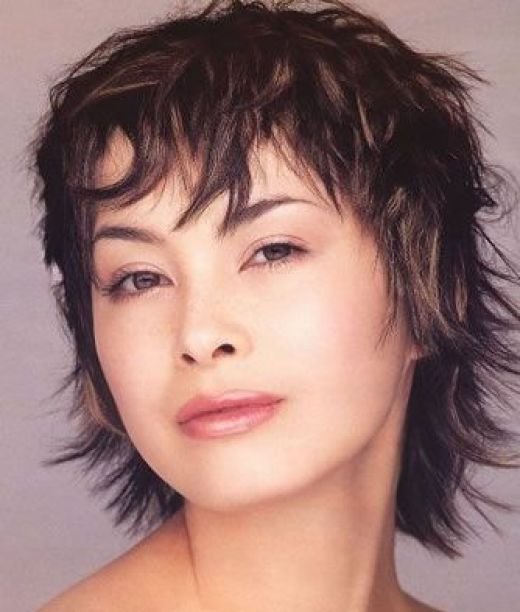 Instruction
Determine the type of your face. First and foremost, much haircut changes a person, so it can help to correct deficiencies and to allocate dignity. If you have a round face, it will look great volume on top of the cutting, with the individual strands of a person on his cheeks. Owners of round faces also go haircuts with curly hair, with ragged edges, cut long bangs. If you have a round face, do not cut straight four of a kind, don't make spherical cuts and parting right in the middle of the head. People with long face are suitable haircut with volume on the sides and low bangs, a square face should choose haircuts with a clear structure: asymmetrical, with a noticeable parting. To the triangular faces ideal short haircuts and lush bangs.
Facial features and other details also need to consider, choosing a haircut. If the eyes are widely spaced, but they can be bring lifted up by the hair, dropping them on the forehead and creating a bangs effect. Protruding ears can be covered with a haircut "quads" or long hair. Long nose mask is good hair, a little snub nose looks good with the slicked back hair.
To choose a haircut you must also depending on hair type and condition. The hair need to choose the haircut shorter, as they often require trimming and cutting split ends. Straight hair look good in haircuts with a clear structure, with a dedicated strand asymmetry, layers. To choose a haircut for wavy hair is more difficult because they are worse fit that you also need to consider.
Choosing a hairstyle, consider your figure. Slender well-suited medium length hair with slight waves, long bangs and geometric thinning. Short hair emphasize the thinness. Women with curvaceous should choose haircuts medium length layers. Petite girls ideal long and straight hair. And the owners of athletic shape go with any hairstyle.
Properly chosen haircut can molodeti face. It is believed that Bob hairstyle, and all the short haircuts make a person younger. In many cases, the bangs also helps to throw a few years, as it removes the wrinkles on the forehead. But not everyone can afford the bangs to determine this, take a strand of hair and satelite on the forehead, stabbing in the form of bangs. The boy cut the" young elderly women.
Useful advice
Haircut often reflects the character of a man: girls short "hedgehogs", as a rule, a little rowdy, and long wavy hair accentuate the romantic mood.