You will need
- gum or a breath mint;
- wet wipes;
- zest of lemon or orange;
- air freshener.
Instruction
Eliminate bad breath will help some gum or a breath mint. Buy fruit gum, chew the first pad for about 5-7 minutes, then take a fresh and chew it for another 10 minutes. The smell will disappear. The same applies to mouthwash. Orosite your mouth after each smoked cigarette. Do not try to eat onions, garlic or drink all the vodka as suggest some tobacco flavor and can leave your mouth, but in his place comes another, equally unpleasant smell.
Hands wipe wipes with any flavor. But the best way to cope with the smell of citrus scent. Will also eliminate the smell of lemon peel or orange. How would wipe the fingers of the hand that you have smoked, the skin of the fruit. Be careful if you are allergic, it is better not to experiment, and the smell of the cigarette itself will erode. And of course, wash your hands, if possible.
The smell from cigarette smoke is absorbed in the hair. To get rid of it, walk in the fresh air for about 10 minutes. Help and favorite perfume. Take advantage of the spirits, paying special attention to hair, sleeves of clothes and neck. But do not overdo it, otherwise people will not scare off the smell of tobacco, and a strong perfume.
Well, the smell in the room where you smoked, eliminate air freshener "antitobacco." Is not excessive and ventilation of housing. If possible, try to smoke on the balcony or on the street, because to breathe smoke around people you don't have to. Smoking the choice of one person, and not all those close to you.
Useful advice
Get rid of the smell of smoke the smoker the person is very difficult. Light plume of tobacco will be noticeable, especially non-humans. Think about your health and the health of the people around you, because you can quit, and therefore to cease to struggle with an unpleasant odor, not as difficult as it seems.
Advice 2: How to kill the smell of garlic
Garlic is a very useful product that contains a lot of vitamins and useful substances to the body. However, use may be inconvenient, but it is an unpleasant smell from a mouth that is very unpleasant to others. To avoid such situations, it is necessary to get rid of it.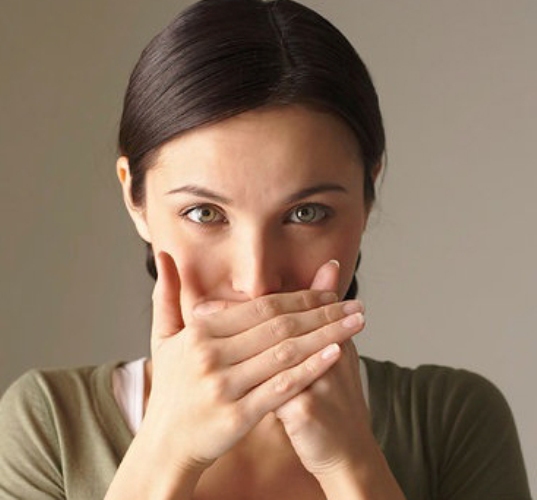 Instruction
Persistent bad breath is formed due to the presence in the plant phosphorus compounds. Their greatest concentration is in the core, so try to remove it before use garlic. Great tool reducing compounds, and hence odor - milk. Need it to be a natural product, because the effect is fats contained in it. Accordingly, the fatter the milk, the greater the effect.
You can also use spices, for example, to chew the cloves or Bay leaf. The process, of course is not very pleasant, but this will permanently
get rid of
persistent odor. More pleasant the taste will be parsley or cumin seeds, and mint leaves.
A good remedy to eliminate the odor of apples. Eat one, chewing it carefully. This will help for some time to get rid of the problem. You can also try to eat a couple of slices of lemon.
A very famous tool that eliminates odors – coffee. Chew a few grains or a bit of ground. Of course, instant coffee is not an assistant. You can also make coffee and drink a Cup, but this method is not expected to have a long and lasting effect.
Such funds will not always be at hand, usually you can only find at home. But at home you can do a simple dental cleaning paste with a strong mint aroma. If you were in such a situation, it is not possible to apply the above methods, you can simply dissolve flavored candy or, most obvious, use chewing gum. Unfortunately, these tools help only when you eat them, then the smell might come back again. Very strong mint aroma have the means to freshen breath, which is designed to eliminate
odor of alcohol
. They are very popular among drivers. They include substances that are capable of eliminating strong odors.
Note
• Another way to get rid of bad breath is to chew on a few grains of cardamom, killing bacteria and putrefactive processes in the mouth. These same properties, apples (especially green) and strong black tea. • To remove the smell of garlic or onion, enough to eat 3 to 4 walnuts or almonds.
Useful advice
In order to get rid of the smell this unpleasant mouth odor, you must use the following: 1. After a meal is recommended with warm water to rinse the mouth and eat a little parsley. 3. Drink a glass of milk in order to get rid of unpleasant mouth odor. 4. After a meal to brush your teeth and tongue and after a few minutes it won't smell of onions. Also recommended is the citrus peel, as peel well eliminates unpleasant smell of garlic and onions.
Advice 3: How to get rid of tobacco smell from a mouth
Make people forced to breathe the acrid smell of tobacco, at least, unethical. But few are able to give up this destructive habit, like Smoking. To mask the unpleasant smell coming out of the mouth, you can use the whole Arsenal of modern and folk remedies that have varying degrees of effectiveness.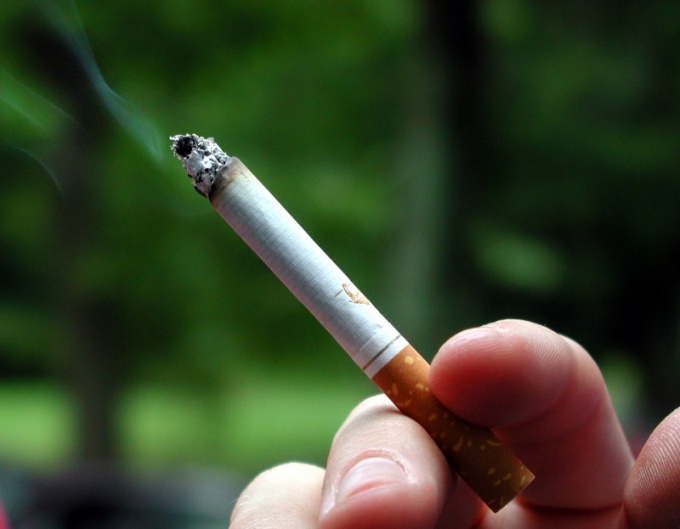 Instruction
Thoroughly clean the teeth and use a special rinse to the mouth. Dissolve in the mouth 2 drops of "Antipolitsay" or any equivalent. These tools are not drowned out and completely destroys bad breath, as the components contained in them, contribute to the enhanced absorption of molecules of the carrier of the smell. The effect will be maintained throughout hours, but if you smoke another cigarette, you will need to re-use a candy.
Purchase at the pharmacy a special spray for the mouth. Always keep a jar of ginger, cut into thin slices, seeds of cumin, caraway seeds or nutmeg powder. These herbs, which have good deodorizing effect can chew and hold in mouth.
Chew a pinch of dried black tea, root or leaves of celery and parsley, dill, spicy cloves or Bay leaf. Infusion of fresh dill, you can rinse your mouth. Coffee beans will not only help to mask the odor, but also eliminates the unpleasant taste. In the fight against the tobacco smell your irreplaceable helpers will also be a solid carrots and fresh apples, which eliminate bad breath and help freshen breath.
Note
Do not try to kill the tobacco smell of mint or menthol chewing gum because it will only increase the unpleasant mixed "flavor." In this case, the more effective will fruit chewing gum.
Useful advice
Remember that no matter how successfully you may have masked the smell of tobacco coming out of his mouth, to clean water you can bring out the smoky clothes, hair, or the smell coming from the hands in which you were holding a cigarette.
Advice 4: How to remove cigarette smell
The smell of cigarettes is actually unpleasant to most people, smokers in particular. And get rid of it is not so easy, smoke is able to penetrate the layers of furniture, finishing materials, clothes and hair, soaked through everything. The smell can be a real irritant, to bring irreparable harm to human health. There are some methods that can solve your problem.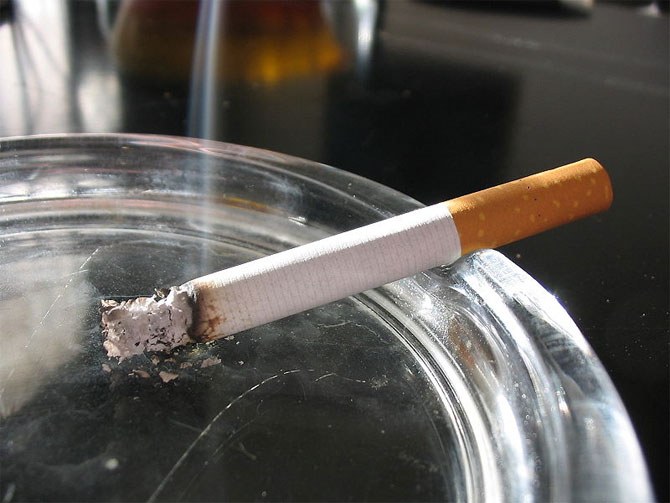 You will need
- Ammonia,
- vinegar,
- Terry towels,
- flannel fabric,
- oil burner,
- Bay leaf,
- lemon,
- coffee beans.
Instruction
The first step is to conduct a General cleaning to eliminate the cigarette smell, which has already absorbed into the surface of the furniture. Wash the floors and the plastic surface with water with addition of ammonia or vinegar. Upholstered furniture and mattresses will have to beat. To do this, wet a large flannel cloth in water with the addition of essential oils as follows press and spread on the couch. Gently Pat on top of the rug beater, the cloth will absorb all the dust and particles of cigarette smoke. Periodically rinse the material and go through the whole upholstered furniture.
Clean all carpets and rugs special detergent (Vanish) or move outside and take a good RUB with snow. Bed linen and curtains thoroughly wash, rinse with fabric softener. The flooring sprinkle baking soda and leave for a day, then walk around with a damp cloth or vacuum cleaner.
Soak in warm water, large bath sheets or towels and hang them on interior doors. Open all the Windows and balconies, thus creating a draft in the house. Damp cloth perfectly absorbs odors. Don't forget to wash all the ashtrays in the room. Light oil burner or incense with the most effective flavor of tobacco smell – pine, citrus, cinnamon.
Your girlfriend categorically can not stand the smell of cigarettes out of my mouth. Then eat nutmeg, cloves or one coffee bean. Currently, the pharmacies can purchase a special tool that will help eliminate unpleasant smell not only of tobacco but also of alcohol – "Antipolitsay". Get rid of the smell of cigarettes from your hands will help the slice of lemon that you need to RUB your fingers. Also bad acts, and coffee grounds.
Light the Bay leaf and put it in the ashtray, take a walk with her through all the rooms, as if fumigating them. With all the tips and advice, your home will exude only a pleasant flavors. In extremely rare cases will require repair – change Wallpaper and floor coverings, as long-term Smoking the smell of cigarettes is absorbed into the walls, floor and ceiling.