You will need
Dual-layer disc, the software ImgBurn.
Instruction
Run ImgBurn – insert the dual-layer disc. In the opened window select "Write files/folders to disk".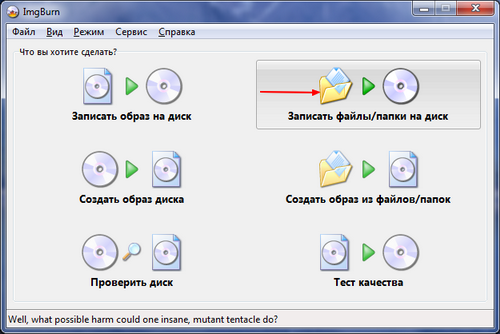 Click "
choose
folder" in the new window, locate the video folder "VIDEO_TS". Click "OK".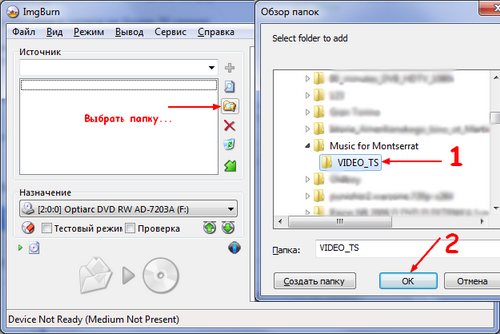 In the right margin of the program select the Device tab. Select suitable writing speed of the disk. It is worth noting that the lowest speed is a guarantee of good quality recording.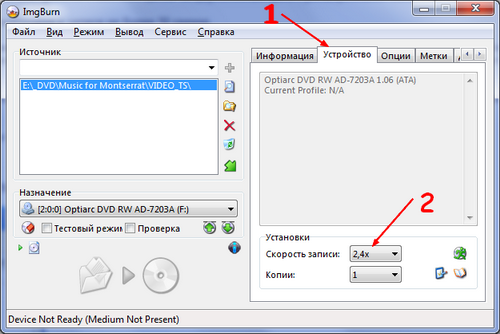 Select the tab "Options" and click "Reset".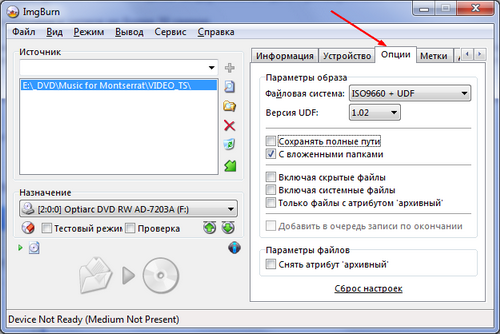 Click "Create".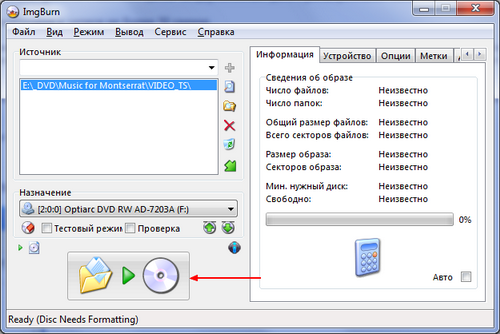 In the next window offers to create the title of the volume. As a rule, the program automatically gives an appropriate name, based on the contained in the disk files. To check volume name is 30. Click "Yes" if you agree with the title of the volume.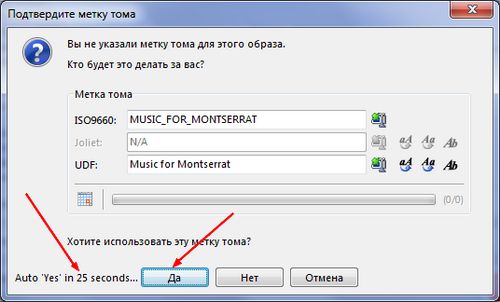 In the next window select the transition point between the layers. The program prompts you to select one of the formed it options. Choose the most suitable option. This fragment of the video can be viewed. Don't forget to close the viewing window for further recording of the disc. Click "OK".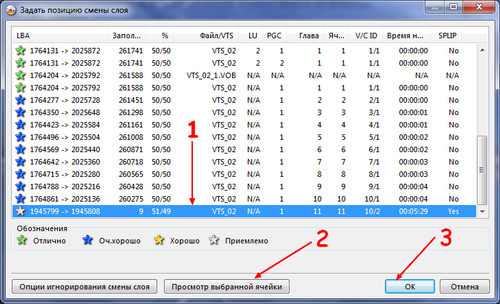 You will see a window with the selected recording settings. If you accept these parameters, click "OK". This will bring up a window to burn the disc. Please be patient because the process takes a long time.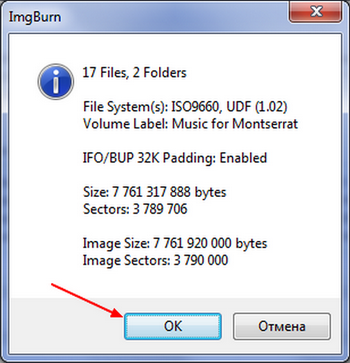 Note
You can do without special programs to record, in Windows XP you can burn normal disks using normal Windows Explorer, copying files to the disk with the mouse. But with dual-layer discs is much more complicated and harder, and immediately warn that it is not necessary to buy DVD+R 8,5 Gb DL (dual layer) with no training and experience with normal DVD-R 4,7 Gb (single layer).
Useful advice
Each of these types BD-ROM drive is classified according to capacity: 1) single sided, single layer (25 GB) drive, or 2) single-sided double layer disc (50 GB). What is the meaning of such features BD-ROM as "one-sided" and "dual layer"? The term "unilateral" means that the working surface (on which data is stored) is only on one side of the disc and coated with a special protective layer...