Instruction
It is a mistake to assume that to define the profession it is difficult to students. Sometimes people work for years in a particular profession, and then lose interest in it, but I can't immediately determine the other. Probably the first and main rule in these cases is that you must not hurry. The choice of profession depends on so many factors, in addition, it defines a person's life at least for several years, and often for several decades.
High school students, and often young professionals often feel the pressure of stereotypes about the prestige of the profession. As a result, the recommendations of their parents or acquaintances, they enter University on a specialty that they are not interesting, though prestigious, and then begin to use it, but don't experience to this work, no positive feelings. Not to go on about the stereotypes, do not forget about their interests and desires. To determine which sphere is most interesting to you, you should undergo the test protransilvania or receiving advice.
Test protransilvania aims to identify the main advantages of his passes, his personal characteristics, strengths and weaknesses. The results of such a test, the person is asked several areas in which work he is best suited. For example, if the test reveals to man the thoroughness, perseverance, diligence and structural thinking, your direction will be accounting, Finance. There are many different tests protransilvania - from simple, containing 20-30 questions to multistage (200,300 and more questions are totally different subjects).
Vocational (career) counselling helps to determined with the profession, not with the scope of work. A professional consultant can tell the client about a particular profession, its strengths and weaknesses, development prospects. The best would be to visit a professional consultant after the test to protransilvania: knowing the test results, the consultant will be to understand your customer, he not only "introduce" it to the appropriate professions, but also tell you what difficulties can meet it with a specific client in case of choosing a particular profession.
If your school tests protransilvania not carried out, or if you're already a student, you can contact one of the personnel of urban centers. As a rule, recruitment centers conduct such testing, some working and professional consultants. You can also contact the Center for testing and development "Humanitarian technologies", Moscow state University - he specializes in this.
Advice 2 : How to choose a University and faculty
In graduate school lies with very important and responsible task of choosing your future path of life. Most of today's students aspire to go to Universityto improve their employability and to learn interesting profession. But how to choose the University and faculty to study?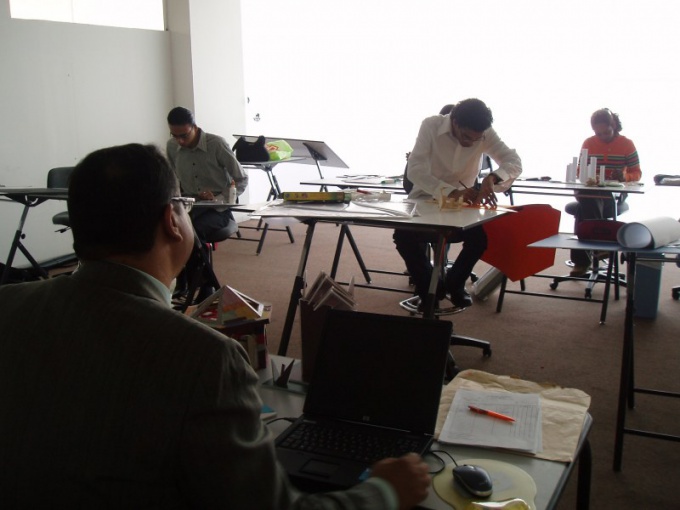 You will need
"Student's guide";
computer;
- access to the Internet.
Instruction
Decide in what area you would like to work. This can take a variety of tests to determine an "ideal profession." They can't give you a definite answer to the question, but will help to understand in what direction to move better. Also consult with parents and other adults whose opinions you trust. If your school has classes in career counseling, you can learn useful information about a modern labor market of teachers.
Keep in mind that when choosing a career it is safer to focus on personal preferences and not on the popularity or demand for specialty in this. Your training will take at least five years, during which the market demand for specialists able to change dramatically. Besides, even if you get a demanded profession, then you must become a worthwhile person This is difficult to achieve if you don't like the job you are doing.
Choose a University course of study. You will help to Orient the "student's Guide" which is published annually for each city. Find Colleges that teach you are interested in the specialty. Note the presence of budget places to your chosen direction. This is especially important if you are not willing to pay for the training. If in doubt, you can find out how is selected the University in various rankings of educational institutions. But note that they are often not representative, for example, the University may take a lower place just because of the small number of students or full-time teachers.
Decide which facultyyou want to study. It so happens that the same specialty, for example, programming can teach and at the mathematical faculty, for facultye information technology. So which one should you choose? For this you need to understand what the differences in the curriculum in these subjects. This can be done by studying the timetable and the curricula, if they are in the public domain on the website of the University. Also a good way is to attend "open Day", during which it is possible to meet with the Dean of the facultyand curators of the specialty and find out from them what is the specific curriculum.
Advice 3 : How to choose a University for admission
The choice of profession is a responsible job. If not to take in due time proper attention, you can lose a few years of pointless study, if not spoil your life. It is especially difficult to those applicants who have no specific preferences.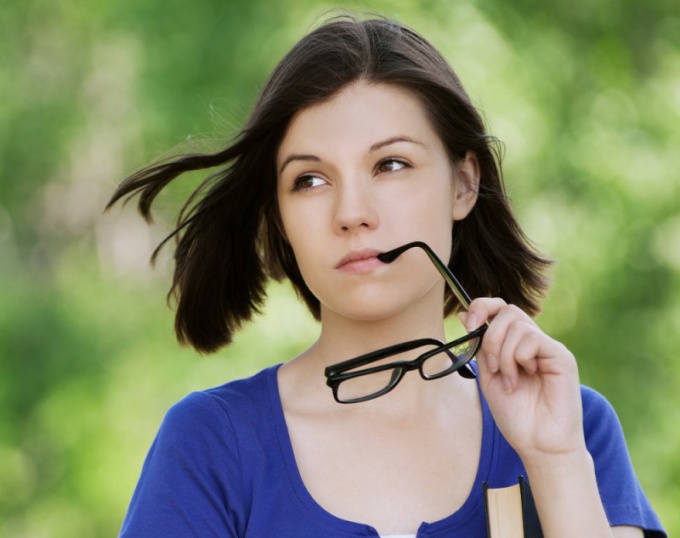 You will need
- the directory of Universities;
test for career guidance.
Instruction
Get the directory of higher education institutions in your city (or the city where you intend to study) and cross out all the Universities where you do not want to enter under any pretext. Then examine the list of remaining occupations. Divide the faculties according to their attractiveness to you, select the top five. Call and find out what items need to take for your selected specialty.
Find out if there are universities where you would like to do, open doors, and be sure to visit the event. Talk to the teachers and students, find out is it difficult to learn what items you will take place where most of job the graduates of the institution. This will help you to decide on the admission.
Equally important is the extent of your financial security. If you can do that for free? Who will pay if you will be studying on a paid basis? It may make sense to not go on the daily, part time or evening classes.
Try to turn into a profession your hobby. It is not necessary to choose a specialty based only on its prestige, otherwise the work may become your prison. Like to dig into the computer? Go to the programmer. Easily come up with interesting stories? Forward to the literary faculty. Addicted to the hand-maiden? Why not do the designer or the Department of decorative-applied art?
There are special tests for career guidance. Answering a series of specially selected questions, you will receive a list of occupations that appeal to you. To pass this test, you can have the school psychologist or the Internet.
If your looking for themselves to no avail, try to defer admission for a year, and during that time to understand what you have is the soul. It will be much better than spending several years to obtain unnecessary for your profession.
Advice 4 : How to choose a specialty in the University
After high school, the question is, what University to go to study. But an even more difficult question is what to major in.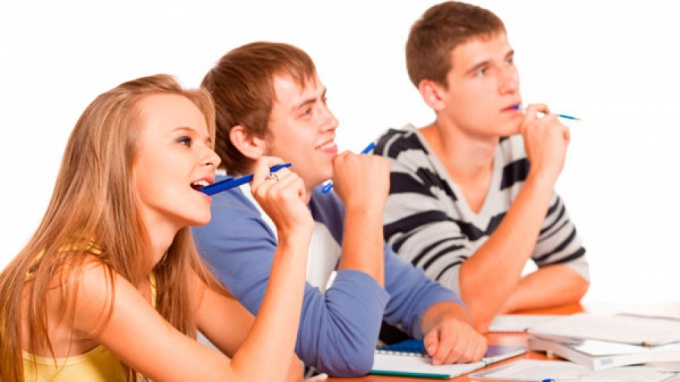 Of course, it's worth considering in advance, as these questions require critical thinking and weighing all the "pros" and "cons". But if no time, then you need to listen to yourself. Maybe there is an area in which you feel good. For example, knowledge of a foreign language or physics. Maybe you have creativity or you love sport.
You should answer the following questions: where I was like, what subjects I liked in school, what are my Hobbies? The answers to these questions will help in choosing the profession. It is likely that after graduation you don't go to work, but you will be able to do what you really like. Otherwise, you may want to drop out from the second course.
Based on the answers to previous questions, you need to choose an approximate direction in which you want to develop. Next you need to check with the people who are working in this direction all the nuances. How to find such people? It is very easy, it can be your relatives or friends and friends of friends and so on. It can be those people who are already working in this area. They will be able to tell you about all the pitfalls, and what are the trends and prospects for employment.
Next you need to know which colleges to teach this profession. For this study all the information on the universities, and then make a list. The information that you need, you can find not only in admissions but also in the Dean's office or read on the Internet. It should also communicate to students of these specialties. This can be done through social networks.
Next you need to see a list of the necessary documents for admission and enrollment, the conditions of competition, availability of budget and contract places, as well as the possibilities of transition from contract to the budget. After all information is collected, it is necessary to determine the three highest priority of the universities and submit the documents. It is always better to have a spare, so it is advisable to apply to multiple schools.