You will need
For the dough you will need: 1 Cup of yogurt

200 grams of mayonnaise
1.5 cups wheat flour
0,5 teaspoon of baking soda (to extinguish).
For the filling you will need: 500 grams fish fillet (any fish)
1 large onions
1 medium carrot
salt
pepper.
Instruction
Preparation of the dough.
1 Cup of yogurt mixed with 200 g of mayonnaise. Add 1.5 cups flour and beat well. 0,5 teaspoon of baking soda to extinguish 1 tablespoon of vinegar and add to batter. Again all thoroughly. The batter should be liquid.
Preparing the filling.
Finely chop the onions. Carrots grate on a coarse grater. Fish fillet cut into 1.5 cm pieces, Onions and carrots lightly fry in vegetable oil, the best olive. Then add to the vegetables and heat everything on medium heat for 2-3 minutes. Stuffing salt and pepper to taste, add the Indian curry.
Cakes.
The form for baking grease with vegetable oil and sprinkle with flour or breadcrumbs. Pour 2/3 of the batter into the form and top evenly put the stuffing. Then fill the dish with the remaining batter. Bake the pie for 20-30 minutes in the oven, at a temperature of 180?.
Note
It is advisable to consume the cake without mayonnaise and other sauces, as mayonnaise is used in the preparation of the test.
Useful advice
In the filling along with the fish, you can add 1-2 eggs, hard boiled and finely chopped, to saute them.
Baking dish sprinkle with breadcrumbs or semolina.
Before serving the dish it is advisable to sprinkle fresh herbs, garnish of pickles.
Ready hot cake you can put thin slices of cheese or sprinkle it with grated cheese durum.
Pie is good both hot and cold.
If you want to make the dish even more hearty, add in the stuffing cut into strips or diced boiled potatoes.
Advice 2 : Easy and quick fish pie
It is difficult to find a woman who has enough time to prepare complicated dishes for a large family. This pie with canned fish just for those ladies who have no time to do elaborate meals.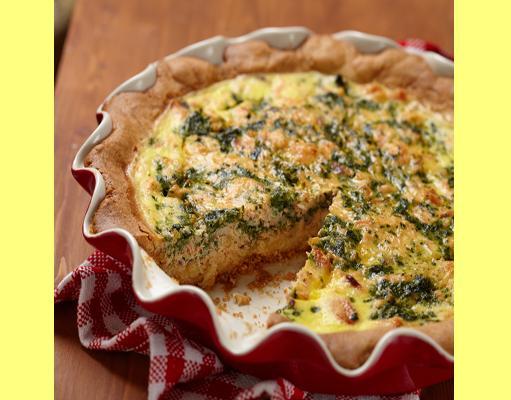 Homemade cakes are always tastier, healthier and safer than that sold in shops and stalls. I already wrote about how to quickly prepare several options for cakes from scratch, but now with the fish pie.
To bake a quick fish pie you will need: 1 Cup of yogurt, 3 eggs, 1 Cup flour, half teaspoon of baking soda, jar of canned fish (not in tomato sauce), parsley, 50 g of cheese.
Cooking fast fish pie: for the dough mix the yogurt with the flour, break up there one egg, add soda. For the filling, boil two eggs hard, chop them. The greens also need to be chopped. Remove the fish from the jar (drain well) and mash with a fork. The fish put chopped eggs and greens. Pour the batter into a greased form, put the stuffing. Put it in preheated oven on medium heat. 20 minutes later, when the pie dough is Golden brown, remove it, sprinkle cheese, grated on a fine grater and put it in the oven to melt the cheese.
Tip: of course, the canned in this recipe you can substitute pre-pozharnoy and purified from bones, fish, and fried with onions minced meat, but it is with the canned cooking pies will turn out as fast as possible. By the way, can be used instead of canned fish and fried cabbage.