Instruction
You must open in Windows Explorer View tab.
The first paragraph in the step - description of the Windows XP, the second for Windows 7. Screenshots Of Windows 7.
Windows XP: Open "control Panel". Windows 7: Go to Windows Explorer – choose "My computer" and click on any hard disk.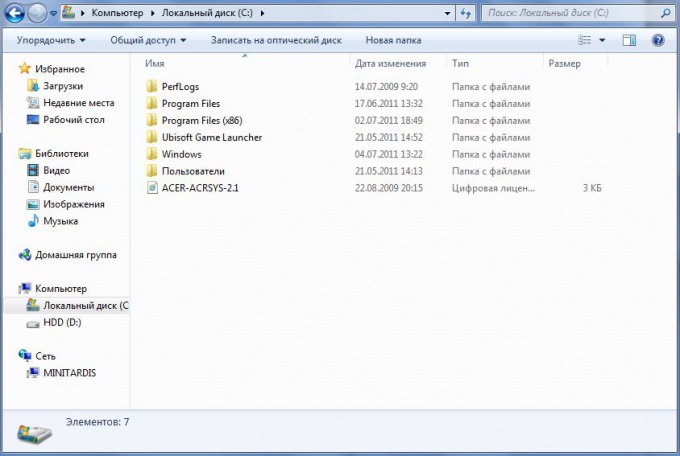 Find the item "Service".Click in the toolbar (top) to "Organize", then in the menu "folder Options and search".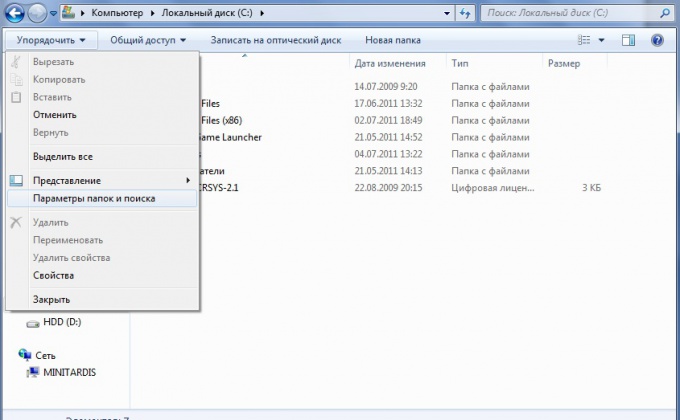 Select Properties of a folder". Then go to the tab "View".Go to the tab "View".
Scrollable "Additional options" down to the "
Hidden
files and
folders
", select "Show hidden
folders
, files and drives. Click "Apply" then "OK".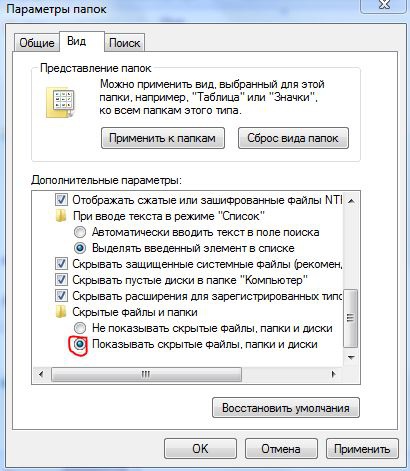 Note
Hidden files and folders are hidden not in vain. Often they are systemic, and therefore important to the operation of the OS (mostly for files on the system drive, so make any action with them very carefully before you delete – just find out what the file is and why you need it.
Hidden folders are displayed as transparent and immediately visible on the other (see image to the article).
Useful advice
These settings will be valid only in Windows Explorer to display hidden elements in any file Manager you need to install the corresponding option in its own settings.
For example, the popular file Manager Total Commander, the setting is made so: on top, on the toolbar, select Configuration – customize – the Contents of a panel to Show hidden and system files.