Instruction
Since this issue often occurs with users recently purchased laptops – consider Windows 7, since new laptops are almost always installed it.
Open "control Panel", find the item "power supply", select it.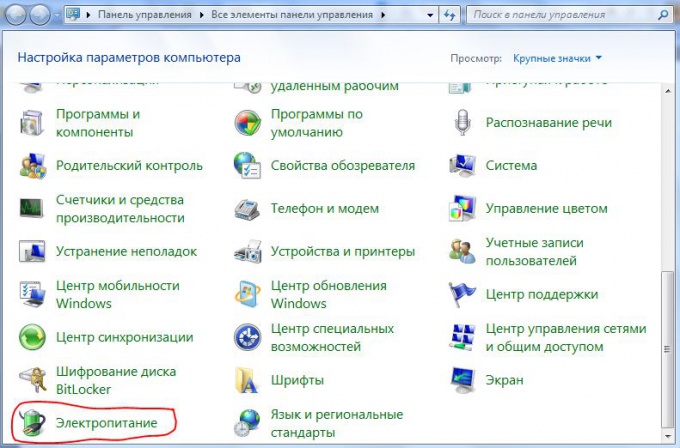 Find active power plan (the marked point), press next to him on the "change plan settings".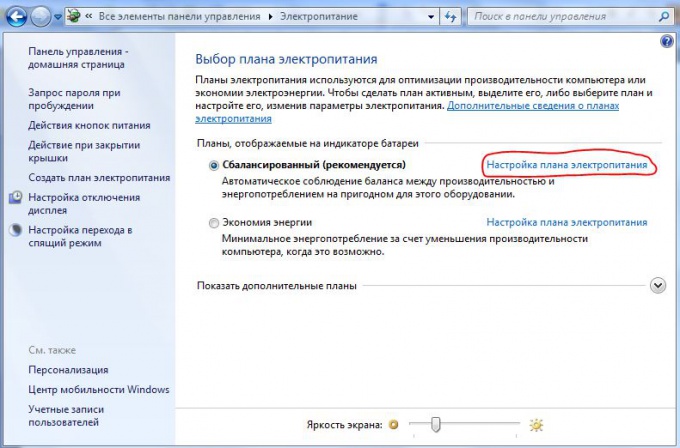 A window opens with the option of basic settings of the power supply of your computer. Here is the setting we are interested in you sleeping mode. Select the required time interval for mains operation and on battery, click "Save changes". Ready.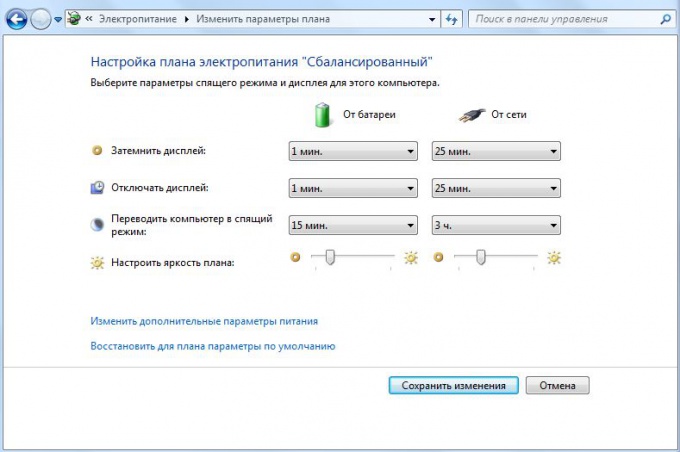 If you need to configure the settings for hibernation (deep sleep with a full shutdown of the computer), the parameters of the CPU and video card, disconnect the hard drive and the reaction to closing the lid of the laptop, etc. – click on "Change advanced power settings". A little window opens with a list of available settings. Each of them is accompanied by a setting for mains operation and on battery.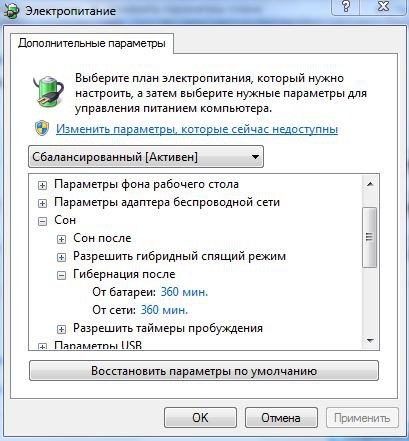 Note
You can always return the parameters of the default power plan by clicking on the button in the settings window, plan to "Restore plan default settings".
Useful advice
Access settings window power supply can be obtained without the control panel using the icon in the system tray. Click on the battery with the left mouse button and select "more power options". Here, you can quickly switch between power plans and adjust the brightness of the screen.