You will need
Special cleaning products, warm water, sponge, cushion, high-pressure apparatus
Instruction
For cleaning surfaces after fires use special cleaning products, for example, means "Purifier of the facade No. 2". This composition eliminates surface traces of soot and reduces the concentration of carcinogenic products of combustion at the surface layer of finishing materials several times.
Means hydrate in a concentration of about 20% or more, it depends on the degree of contamination. Keep in mind that the amount of concentrate is about 1 liter per 40 sq. m. surface.
Apply onto the surface with a clean brush or high-pressure apparatus (apparatus type Karcher, the principle of which is similar apparatus for motor vehicle). Soak the medium for 5-7 minutes.
After removal
of soot used the product rinse with water. When washing by hand, with brushes product consumption could double. For the most difficult areas with strong pollution, use a re-finish.
When you remove traces from fires burning significant quantities of organic matter and abundant fat deposits soot of organic origin use alkaline medium "BJ-20". Dilute it in warm water in a concentration of 15%. Apply the product onto the surface or equipment with a sponge, roller or high pressure washer. After 2-3 minutes, rinse with clean water.
To restore the color and finishing materials as a result of exposure to high temperatures at the final stage of the work, perform the tinting cleaning solutions special dyes.
In addition to traces of soot after a fire is almost always required to remove the unpleasant smell of burning. Use special deodorants, for example, "Custdata". The specified product does not clog the smell of burning, and has the property to break the molecule of a chemical compound that causes the smell. Simply add water and apply with a brush, roller or by spray on walls, ceilings and floors. After drying, the solution, perform the finishing work.
Advice 2 : How to clean soot
According to statistics from burnt pots or pans occupy the first place in the list of the most common culinary "trouble". But due to the fact that you often have to deal with the burning of cereals or milk, has long been known way to clean burnt utensils of various metals.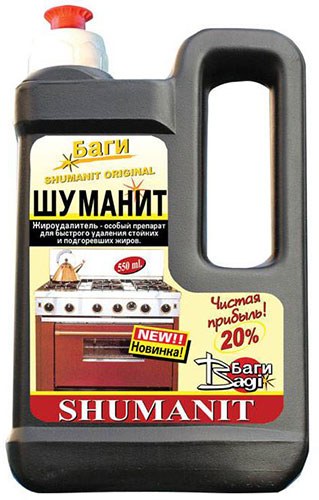 You will need
Sol;
- baking soda;
- Laundry soap;
- activated carbon;
- soft and hard sponge.
Instruction
Fill the bottom of the pan with cold water, pour half a Cup of salt and distribute it evenly along the bottom. Let this solution stand for several hours. After a time, depending on the achieved effect, remove the burnt food with a soft or hard sponge.
Pour into a pan of hot water, so she closed all the burnt places, put into it a spoonful of baking soda and leave for an hour to stand. After that within 30 minutes boil on a slow fire. Remove soot with a sponge.
Fill the bottom of the pan with a mixture of salt and baking soda, lightly PrimeSite water and leave for a day to stand up, covering the pan with a lid. If soot is left behind, pour water into the pan with fresh soda-salt mixture and boil for five minutes.
Pour into a burnt pot of water and boil it. To remove food and debris, use a sponge and soap.
If the pan burnt milk, take activated charcoal granulate it to powder, put it on the bottom of the burnt dishes and pour over water. Give 10-15 minutes to stand up, and then, using a soft sponge, rinse the pot.
When cleaning pots of stainless steel do not use abrasive scouring powders. To clean, take salt, but be careful, because, poured salt in cold water, you can discover on the bottom of the pan dark spots.
When cleaning aluminum cookware do not use scouring powders and pastes, acidic and alkaline drugs, they ruin the aluminum. To clean aluminium, use the soda.
To clean a cast iron skillet from burning, heat up it. Don't forget, brush it with salt lightly soaked with water. If the pan does not heat, then it will be very difficult to clean.
Dishes with an intact Teflon coating is easier to clean from Gary. Fill it with water for half an hour and then thoroughly rinse.
Advice 3 : How to clean soot from walls
After the fire remain in the residue of soot, which includes tar, carbon, fat. This soot is tightly hammered into every crack of the house. Once the soot is not removed, get ready to time-consuming and dirty work. If the plaque is very thick, you may need professional help.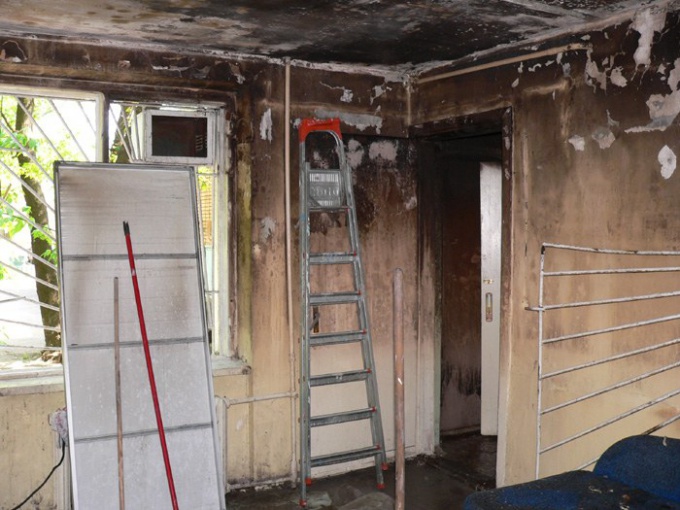 You will need
- broom and brush;
- dusters;
detergent;
- white spirit;
- primer.
Instruction
Start at the top and gradually move down. First, you need to remove as much soot dry cleaning. Change careful not to stain your clothes, in old clothes. Remove hair under a scarf or hat. Wear dust mask, goggles, rubber gloves.
Podstolice old Newspapers under the wall. Obratite or vacuum clean all the sooty surface. Do not RUB the dirt, sweeps its sharp short strokes of the broom.
Find special sponge for cleaning soot sponge or chemical. They can be sold in hardware stores or restoration shops. Work it straight movements, making the band one after the other. Dirty sponge layer cut with a razor. This material contains a chemical composition that facilitates the removal of soot.
Remove newspaper and soot lay a polyethylene film. Prepare a large quantity of rags and a solution of warm water with a degreasing agent. Clean all the walls with this solution, without sparing cloth and washing liquid.
When the wall dries, let's see, do I have to repeat this procedure. If you do not, rinse the surface with clean water and wipe dry. Little remained after spot cleaning, carefully apply white spirit. Saturate a cotton pad with the tool and roll it on the dirty place. Do not RUB strongly, so you can drive the soot in small cracks.
Rate the quality of the work done when a wet surface dries. Oily soot can tread again. Try cleaning the wall with a brush dipped in a solution of liquid dishwashing.
Before further repair work on the walls, give them to dry properly. Choose the right primer. It is better to use pycnostachyus primer-sealer, you will be advised by the consultant in the store.
Advice 4 : How to clean soot
A thick layer of burning may be formed in the pan or a saucepan, if the owner fails had to turn down the fire and burnt food. To cope with this problem is quite difficult, but modern cleaning products greatly simplify this task.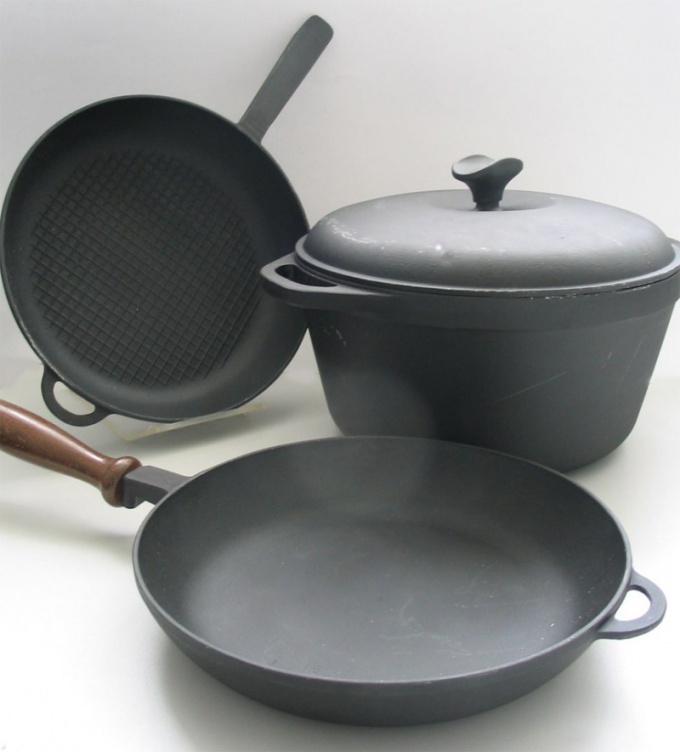 You will need
- baking soda;
- cleaning gel;
- cleaning powder;
- vinegar;
- citric acid;
iron brush;
- sponge for washing dishes;
- detergent for dishes.
Instruction
To layer burning was removed from the burnt cookware easily, prepare a large container, throw in all the dishes that require cleansing, pour 5 tablespoons of baking soda, pour boiling water and put on fire. Bring to a boil, turn off fire, leave the dishes for 12-14 hours. After this time, remove all the pots and pans, rinse under running water using a scrubbing sponge and detergent for dishes. This method allows you to easily cope with the fumes, without effort.
If you don't have large capacity or you don't want to bother with soaking, will buy a cleaning gel designed to remove rust. Liberally pour the burnt dish, spread the gel with a sponge, leave for 30 minutes, wash the pots and pans under running water with a sponge. If you have not removed the entire layer burning, but that's what happens when the carbon is thick enough, repeat the procedure. When you use gel, wear rubber gloves so as not to damage the skin.
With the help of wire brushes and powdered cleaning products you can clear the fumes from enamel, cast iron, aluminum cookware, but this work is quite laborious and takes a lot of time, so pre-ware it is better to soak in a large bowl.
Acetic and citric acid are also very good at burning. Prepare the solution in a large tank, 10 liters of water, add 150 ml of 70% acetic acid or 5 bags of 20 ml of citric acid. Place burnt dishes that you plan to clean, place the container on fire and strong heat to boil the solution is to bring in doubt, leave the dishes for 12-15 hours, then rinse them under running water with detergent for dishes. If the fumes from the first time wasn't completely taken off, repeat the procedure. This method helps to make all the pots and pans perfectly clean, from Gary will not be over.