Instruction
Consider the most universal and simple way to unmute the microphone, independent of installed drivers and audio card of your computer.

The first paragraph of step instruction for Windows 7, one for Windows XP.

Images are for Windows 7.
Win7:

We find in the tray the loudspeaker icon and click on it right mouse button.
WinXP:

Go to start -> All programs –> accessories –> Entertainment -> Volume control

In the menu that appears select "Recording devices".
Open "Settings", the select "Properties".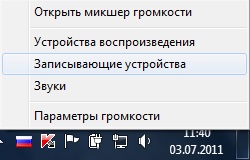 Find and select by clicking the left mouse button the desired microphone.
Find "Microphone" and put a tick opposite it. OK.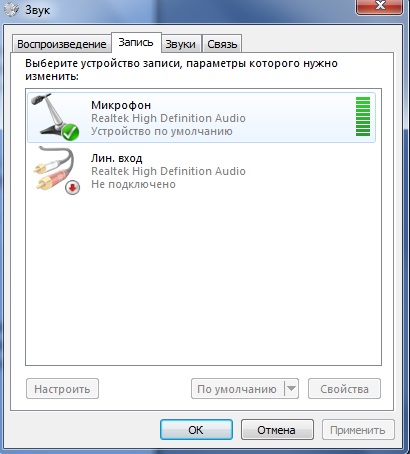 Click the right mouse button on the microphone and select "Enable".

If the icon has become colored and it did the tick, all is done correctly.
Go to the menu "Volume" (see first step). Looking for the slider under "Microphone", move it to the desired position (adjustable sensitivity of the microphone).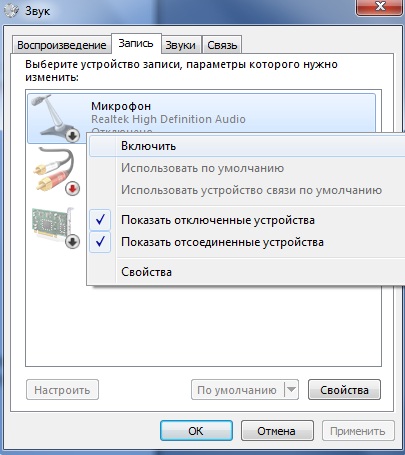 Note
Fine-tune the microphone allow utilities that depend on the type of your sound card. One of the most common – "Realtek Manager". There you can set effects such as noise reduction and echo cancellation, so you can set the distance from the microphone to the speaker and so on.
Useful advice
If multiple microphones , you need to determine you can just knock next to him and watching the reaction on the green bars icon next to the device(see image in step 4). The one near which the band jumps is needed.