You will need
dry tree mushrooms (1 box);

vinegar (a few drops);
onion (one large head);
vegetable oil (50gr.);
garlic (3 cloves);
salt (1 pinch).
Instruction
Open dry mushrooms. Take a small saucepan. Fold wood mushrooms in a bowl and cover with boiling water for one hour. Add a few drops of vinegar. Wait until the mushrooms swell and open. Then salt them.
Take a bow, clean it. Then in a pan pour vegetable oil. Take the cut Board and coarsely chop onions. Once the pan is hot, saute the onion until light blush.
After the mushrooms swell, remove them from the water. Fold in a colander, then rinse. Take a pinch of salt and salt mushrooms.
Then pour boiling zazharkoy and mix thoroughly. Add three cloves of crushed garlic. Mix again and set aside to chill. Mushrooms ready to eat.
Note
Mushrooms need to try in small portions, because they can cause allergies.
Due to the high content in mushrooms active substances pregnant women should not eat it.
Useful advice
Soaked mushrooms can be stored for 2-3 days in the refrigerator in a sealed bowl of water.
To ensure that they are fully opened, you must soak them in warm water for 1-2 hours. After that, they should go through. Then pour cold water and put a day in the fridge on the bottom shelf. Then the mushrooms will be revealed to its present value, will become softer.
Mushrooms should be sour-salty, with meat flavor and strong crunch.So, pouring boiling water, you have water to spare.
Advice 2 : How to cook Chinese wood mushrooms
Chinese wood mushrooms are used for cooking roast and stewed dishes – side dishes, salads, appetizers and soups. They are widely distributed in China, Thailand and Vietnam. In our stores they are sold in a small box and have the appearance of thin, brittle and charred paper.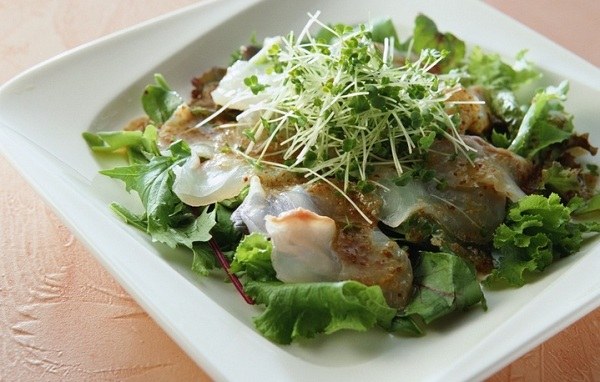 You will need
bow;
carrots;
funchoza;
chicken;
cucumber;
eggs;
starch;
vegetable oil;
garlic;
sugar;
salt;
the soy sauce.
Instruction
Soak mushrooms, in this case, note that after that they will increase in volume about 10 times. So take appropriate a large pot with a lid. Usually 1 box of mushrooms absorbs 300 milliliters of water.
Fill the mushrooms with warm boiled water. Let stand at room temperature for 2-3 hours under the hood. After that, you will see that the water in the pan will be a huge pile of black shiny mushrooms.
Now pour the mushrooms conventional cold water, cover, and refrigerate for 20-24 hours.
After that the mushrooms wash, sort, cut away the mounting location of the mushroom petals. Too large ones cut into 2-3 parts. Place in a colander and leave to drain the water.
Smoked or cooked chicken cut into strips.
Cucumbers kb,j cut into strips or grate on a coarse grater.
Carrots grate and fry with the finely chopped onions in vegetable oil. Can put it in salad and raw.
Mushrooms saute with the onions or separately if you fried onions with carrots.
Funchoza boil, drain in a colander and allow to cool slightly.
Whisk 2 eggs with 1 teaspoon of starch. In vegetable oil bake pancakes, cool and cut into strips.
Put all ingredients in a deep salad bowl. Pour soy sauce or salt, pepper, moist sprinkle small amount of sugar. Squeeze a few cloves of garlic. Mix thoroughly. If necessary, season with vegetable oil or soy. Put on 2-3 hours in the fridge to infuse the salad.
Note
Chinese wood mushrooms in a dry form can be stored in a cool place. And the shelf life of soaked mushrooms in the fridge is 2-3 days, however, they must be in a bowl of water with a lid.