Education

Nowadays there are a large number of higher educational institutions that produce experts in law. Some of them are specialized – for example, the legal Academy, but for the most part, the law faculties and departments of various humanitarian institutions. Educational institutions offer full-time and extramural form of education, and departments of accelerated training, which has recently entered the education system – they usually accept applicants who have graduated from specialized colleges and technical schools.




How to become a lawyer?
To get a quality education - that's a fundamental factor in the career of a lawyer, but getting a diploma from a prestigious University does not always give the opportunity to become a good lawyer. In order to succeed, you need to be always aware of developments in the field of jurisprudence. You need to:






As early as possible to decide on specialization, you want to do, and explore all of the industry with which it will RUB thematically.


To learn how to filter information, namely, to understand what is really important today, to follow the news in the legislation, be aware of the entry into force and cancellation of normative legal acts.


To be precise, as in mathematics. Be able to confidently refer to specific facts and citations of law. But remember, this doesn't must mean that you need to memorize by heart all the wording of the laws and the articles of the code. You just need to learn to think systematically and to know where to find the answer to the question.


Practice
Start practicing and to learn a profession best still in the process of learning: even if you are not yet normally will be able to show themselves and to demonstrate their abilities, but you will get invaluable experience, get his feet wet in the environment in which you will experience after graduation. And most importantly - you will already have some work experience, which will play a big role in employment in the specialty after graduation.




Contacts
Try to frequently communicate with experienced lawyers, revolve in a circle, listen to stories from their practice, analyze, learn from their invaluable experience. This will help you quickly integrate into the sphere of jurisprudence. All kinds of forums on the Internet, relevant blogs will also help you.


Advice 2: How to start working as a lawyer
Despite the large number of law graduates, there remains a shortage of qualified lawyers. So if you want to dedicate to this profession my life, you have wide career opportunities.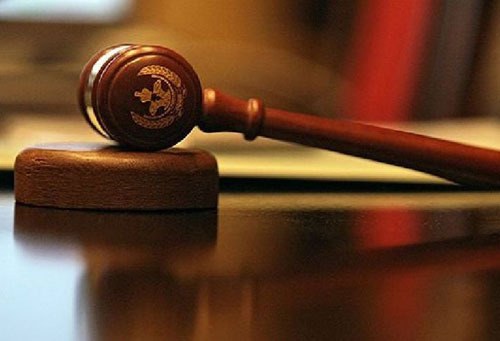 Instruction
Get a law degree. To do this, select one of the many universities offering training in this specialty. Note that the diplomas of state universities are often more in demand by employers, moreover, you have the opportunity to receive education due to the budget.
Decide on which area of law you want to specialize in and what exactly to do. It is advisable to choose a specialization during studying at the University. With a law degree you can become a lawyer, notary, judge, and law enforcement. The choice depends primarily on your desires and inclinations a specific activity.
To become a lawyer, arrange to work in any law firm and work there for at least two years. Also count the work experience in bodies of internal Affairs. After that you will get the opportunity to pass the qualifying exams. Please contact the bar Association in your town, with your passport, diploma of higher legal education, an extract from the labor book about the work of the specialty, as well as the document on assignment of individual tax authority (INN). Prepare for exam according to the list of questions approved by the bar Association. Upon successful completion of the exam, you will receive an opportunity to perform attorney functions, including to be a defender in court. You will then be able to work independently or to join one of the bar.
To obtain the status of a notary sit to work as an assistant in a notary's office. You must have worked there at least a year. You will then be able to pass a qualifying exam that includes theory and practice of notaries. So you will be able to obtain a license, which you can access your notary's office or become a notary public.