You will need
The sketch of the future image
Spray cans
A respirator and disposable gloves
Program Adobe – Photoshop, Freehand, Illustrator
Instruction
Concepts of plagiarism in graffiti does not exist. So you have to stock up on paper, pencil and patience to create your own original sketch. In graffiti there are no special criteria in the selection of the plot – the basis for your image can be anything – ranging from famous quotes, ending with an image of a loved one. For creating the sketch you can use the computer program Adobe – Photoshop, Freehand, Illustrator.
When the sketch is done, you can proceed to coloring – selection of color combinations for your future drawing. To search for the best options you can use the "color wheel" or be guided solely by his own taste.
In order for your picture to look the best, should pay special attention to the choice of paint and the surface that will be applied to the image. Not worth to save to buy a cheap paint – these cylinders often leave unattractive smudges while drawing and quickly fail. Before buying, always check the expiration date and the working condition of the spray – paint should be evenly distributed when you press down on the cap with a medium force.
In order to achieve the best appearance of graffiti, it is desirable to use a smooth vertical surface. Otherwise, you will need to Prime with an uneven wall surface. Not to mention that drawing on public facilities is regarded as vandalism rather than an act of art.
Don't neglect protection – always use a dust mask and disposable gloves.
Choose a good time for drawing. Cold and windy weather - not the best assistants in this case.
The first step in creating graffiti is transferring the sketch onto the wall. Then you work with the background and drawing of contours. And only after that you can go to the detail of the image.
In order to avoid streaks, you need to learn quickly to work hand without stopping. At first, it will work out hard, but practice your lines and fills will be perfectly smooth.
After your picture is finished, don't forget to put a "tag" - a kind of "autograph" of graffiti fans. It is considered good form in the medium of street artists.
Useful advice
If you encounter stains never try to instantly get rid of them. Wait until the bruise is dry, and only then paint it the appropriate color.
Advice 2: How to learn to draw quickly
Don't listen to those who say that to learn how to draw graffiti is almost impossible. All our best, it would wish! Start basic terms will help you in the future.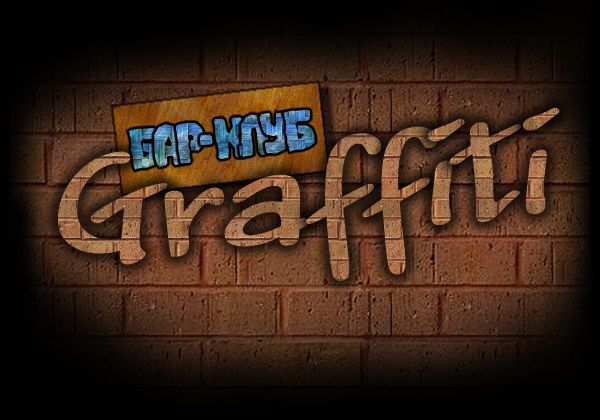 Instruction
The bombing – fast drawing graffiti. In 10-15 minutes you draw graffiti of two or three colors, mostly chrome or silver. This graffiti is suitable for walls, most often for trains. Stensil stencil that you paint the house, and then a few minutes to draw it on the surface. The Bank is the container with your paint. A tag is your nickname for graffiti. Sketch – a small sketch graffiti on paper.
Before you start to draw don't forget to come up with a nickname, so then to sign their drawings. To start drawing the most simple graffiti review to start professional work. Despite such work, remember some items, do it on paper sketches. And then connect the sketches and their imagination in their work.
Lot of practice, it will help you master the basic technique of graffiti. No need to go right to the wall and start painting. Learn many basic techniques on paper.
Later learn how to apply shadow and volume to the drawing. Sign up, if possible, for drawing lessons with a good teacher. Here you will learn to feel the volume and depth of the depicted object.
Remember that you are a beginner and do not try to take the high bar. Everything comes with time. Chat with graffitistami with experience, they will give you good advice.
After a long practice, you will understand that it is already possible to go on the street to any surface. When you understand this, go to the store for spray cans. Buy you need the cylinders and go, for example, to the wall. Always remember about security, you can always catch this illegal business.
Already on the wall to set forth the main lines to make it easier to navigate in the figure. Draw smooth and neat lines, do not pull hand. But at the same time draw a coherent line quickly, you'll ruin the paint. All the lines draw without lifting a hand. Discontinuous lines look ugly.
Draw your picture back up to see what happened. If you need something to correct, do it.
Don't forget to sign your drawing, put the tag. Can also write another smart and beautiful phrase.
That's all! Your first graffiti ready! Rather run away from this place, that you are not caught by the hand.